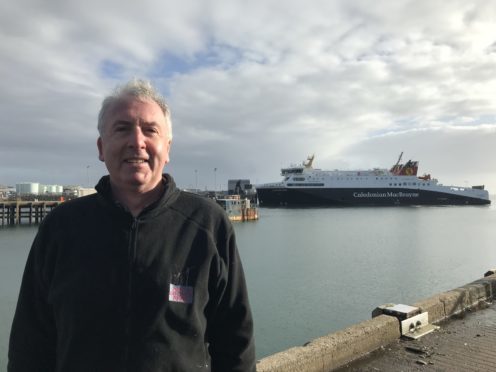 A hydrogen-powered ferry has been proposed to deliver a service to some of Scotland's most remote island communities.
The Scottish government has awarded funding for a feasibility study of the project, which would see the ferry ultimately powered by community-owned turbines.
If successful, it would be the world's first sea-going hydrogen ferry.
Point and Sandwick Trust, operators of the community-owned Beinn Ghrideag Wind Farm on the Isle of Lewis, is leading the project.
The project's partners include CMAL, owners of Caledonian MacBrayne.
Ferguson Marine shipyard in Glasgow and Siemens-Gamesa Renewable Energy are among the other partners.
The feasibility study will look several aspects including the challenges of how to handle, transport and store hydrogen on local piers.
Hydrogen has been used for small boats on rivers or coastal routes but so far, not successfully for larger sea-going vessels.
Project manager Calum MacDonald, development director for Point and Sandwick Trust, said: "We have a simple yet bold vision which is to harness the huge potential of community-owned wind power on the Scottish islands to power the lifeline ferry services by utilising the very latest in hydrogen energy technology.
"Turning that vision into reality will be a world-first and requires the very best expertise in both energy and shipping technology."