Hangry, ransomware and mansplain are just some of the new entries into the Oxford English Dictionary (OED) this year.
Updated on a quarterly basis, the OED requires several independent examples of a word being used and evidence that it has been in use "for a reasonable amount of time" before it can be included.
More than 1,000 additions have been made, including the term 'me-time', which refers to the time devoted to doing what one wants (typically on one's own), as opposed to working or doing things for others, and 'hippotherapy', the use of horse riding as a therapeutic or rehabilitative treatment.
Today marks 90 years since the completion of the first edition of the OED, so we've chosen a selection of this year's best entries into the dictionary. How many do you know?
Hangry
A portmanteau of hungry and angry; to be bad-tempered or irritable due to hunger.
Mansplain
Needlessly, overbearingly, or condescendingly, especially to a woman, in a manner thought to reveal a patronising or chauvinistic attitude".
Lactivism
Strong advocacy of breastfeeding (sometimes used with negative connotation, suggesting an uncompromising approach).
Homosocial
Of, relating to, or involving social relationships between persons of the same-sex and especially between men.
Degender
To rid of unnecessary reference to gender or of prejudice toward a specific sex.
Masstige
A combination of the words masses and prestige referring to cheap products marketed as luxurious
Kithe
To make known by action; show; demonstrate; prove.
Normie
An ordinary or conventional person, as distinguished from someone who is a member of a particular group or subculture.
Ransomware
A type of malware designed to block access to a computer system unless a ransom is paid.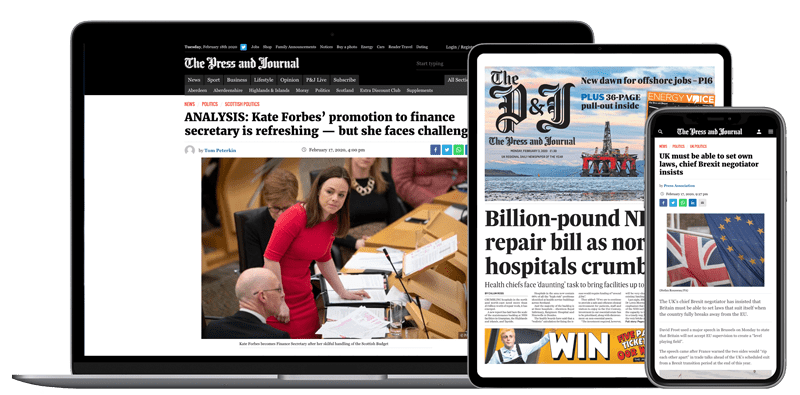 Help support quality local journalism … become a digital subscriber to The Press and Journal
For as little as £5.99 a month you can access all of our content, including Premium articles.
Subscribe