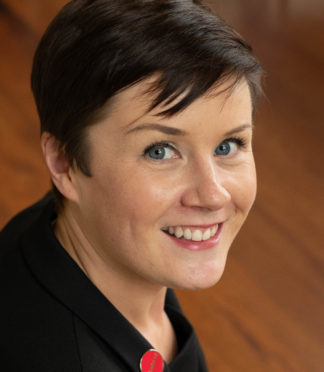 The Western Isles Labour Party has selected a North Uist woman as their candidate for the next Westminster General Election.
The seat is currently held by the SNP's Angus MacNeil with a majority of 1,007 over Labour.
Mr MacNeil will now be challenged by Alison MacCorquodale, from Paiblesgarry, who currently works as an Economic Development Officer for Comhairle nan Eilean Siar (Western Isles Council).
A graduate from Aberdeen University, she is also secretary of Unison's Western Isles Local Government Branch.
She said that the Western Isles is in urgent need of a strong political voice to address the specific needs of the constituency.
Ms MacCorquodale said: "It is essential our priorities are represented with consistency, tenacity and focus on outcomes.
"The future of our fragile islands' economy depends on attracting more people here while retaining our current population. I will work constructively with anyone, regardless of party label, to achieve these outcomes"
On Brexit, Ms MacCorquodale said: "Personally, I voted to remain but respect the democratic process. I will be having immediate discussions with representatives from the key sectors – including fishing, crofting and tourism – to find how their needs and priorities can be reflected in negotiations. Their voices must be heard".
Ms MacCorquodale said that Holyrood and Westminster issues could not be separated entirely and that she would campaign to highlight the "scandalous" treatment of Comhairle nan Eilean Siar's finances by the Scottish Government.
Mr MacCorquodale paid tribute to the efforts of her predecessor as Labour candidate, Ealasaid MacDonald, who made the seat into a marginal with a ten per cent swing to Labour in 2017.
She said: "I want to build on the great work that was done at the last election and will be a candidate who listens to and acts on behalf of the people of the Western Isles".