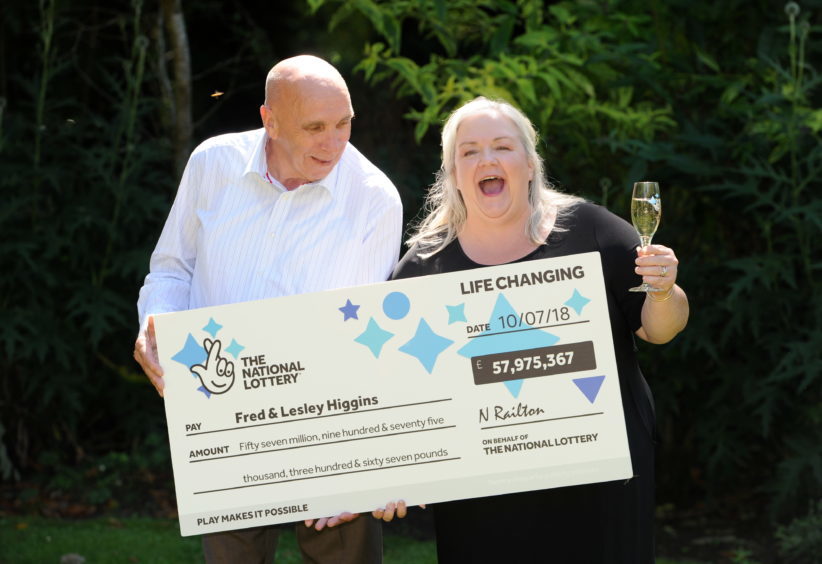 A Mearns couple have spoken of their "shock" after scooping a massive life-changing £57.9 million on the lottery and that the ticket had accidentally been torn in half – because shop staff thought it hadn't won.
Fred and Lesley Higgins from Laurencekirk held a press conference this morning in Aberdeen's Marcliffe Hotel.
The winning EuroMillions ticket for the huge prize pot was drawn on July 10, but the couple needed to go through several verification screenings after the ticket was accidentally torn in two by a shop worker checking the ticket.
Mr Higgins, 67, said he had taken the ticket in to their local Scotmid to get checked along with some others, and the man behind the counter "ripped it in two" thinking it was not a winner.
He added: "I handed over the ticket and the young man put it through the machine, telling me it wasn't a winner.
"He ripped the ticket in two and threw it in the bin, as they would all ne non-winning tickets.
"But the terminal produced a chitty which said I needed to retain my ticket and call Camelot.
"The retailer grabbed it out of the bin and handed it to me, not realising it was a winner before he discarded it."
Mr Higgins then took the precious pieces of ticket home and to inform his "snoozing" wife.
"When I woke Lesley, I explained we had a winning ticket and what had happened," said Mr Higgins.
"I showed her the numbers, asked her to check and she misread them, thinking we were £5.7million richer – rather than the amazing £57.9million.
"I felt really calm at that point – it was just sinking in."
After being advised by Camelot that due to the torn ticket it would make the processing a "little bit more complicated", Mr Higgins said: "I wasn't ever concerned that we wouldn't get the money – it was an honest mistake. It just had to be looked at to make sure everything was correct."
A Camelot security team came out to view CCTV footage from the shop and the money has since been transferred into the couple's bank account.
A Camelot spokesman said: "We are so glad to be able to pay Fred and Lesley this amazing sum.
"It is essential to ensure we are paying the rightful ticket holders, and in situations like this, it can take a little time for these investigations to be completed."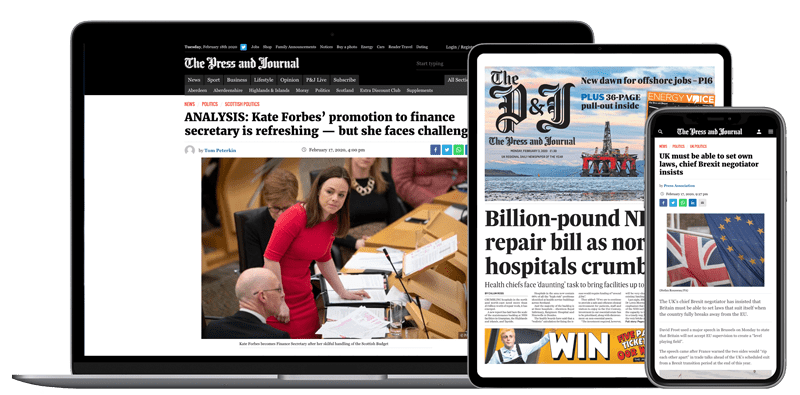 Help support quality local journalism … become a digital subscriber to The Press and Journal
For as little as £5.99 a month you can access all of our content, including Premium articles.
Subscribe