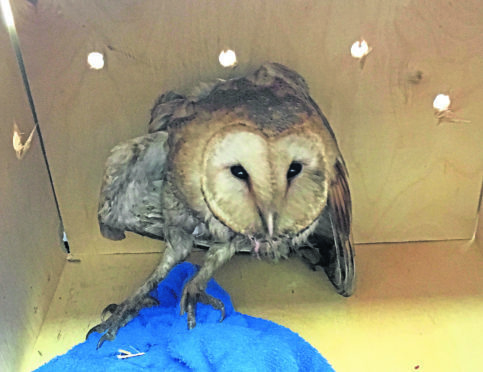 From an owl-crash landing on an oil rig to Travis frontman Fran Healy paying a visit to Aberdeen – here are five stories you might have missed this week.
1) Parts of the Highlands left without ambulance cover as emergency situation reaches breaking point
Parts of north Scotland were left without ambulance cover when a crew signed off fatigued after responding to a blaze at Skibo Castle while another transferred a patient to Inverness, union chiefs have revealed.
GMB union organiser Karen Leonard said communities were being "put at risk", adding: "The service has been getting away with it at the moment, but there have been times when it has been close to breaking point."
She claimed areas of Caithness and Sutherland were left without adequate accident and emergency ambulance cover during periods of October 15 and 16.
The Golspie crew signed off fatigued after responding to the fire at Skibo Castle.
Read the full story here.
2) Owl airlifted to safety after it crash-landed on a North Sea oil rig
An exhausted owl has been air-lifted to safety by helicopter – after crash-landing on a North Sea oil rig.
The female barn owl stunned workers when she made landfall on the platform some 100 miles east of Shetland.
Crew on the drilling rig looked after the wind-battered bird until they could put her on a helicopter transporting workers back to shore.
But her mammoth journey still wasn't done, with the small owl then travelling about 260 miles more by taxi, overnight ferry and van to a rescue centre on the Scottish mainland to recuperate.
Read the full story here.
3) Travis frontman Fran Healy will reopen doors of transformed Aberdeen Music Hall on December 8
Aberdeen's historic Music Hall will officially reopen on December 8 with a series of special performances following its two-year, £9 million transformation.
Travis frontman Fran Healy will usher in a new era at the beloved venue as he headlines the celebrations.
The Scots singer will perform a special rendition of his band's hit Sing alongside the Music Hall community choir.
Members of the public will then be invited to join free tours of the redeveloped building from 9.30am on the day.
Read the full story here.
4) Public sector chiefs bill taxpayers for hundreds of meals and thousands of pounds
A budget-cutting local authority boss doubled the amount of cash he claimed back from taxpayers for expenses in just three years.
Orkney Islands Council chief executive Alistair Buchan was repaid £7,353 for meals and travel taken in 2017/18, up from £4,827 in the year before, and the £3,640 he claimed in 2015/16.
His bill for last year was higher than the total spent over three years by the head of Shetland Islands Council.
NHS Shetland chief executive Ralph Roberts was the only other public sector boss in the north and north-east to claim for more money than the year before, increasing slightly from £1,324 to £1,470.
Read the full story here.
5) Aberdeen City Council rakes in more than £7m worth of bus lane and gate fines
Aberdeen City Council has raked in more than £7 million pounds worth of fines from bus lane and bus gate fines over the past three and a half years.
Across the city's 10 areas where cameras are in place to prevent cars driving where they are not allowed, more than 12,000 penalty charge notices have been dished out by the council since the start of 2015.
Drivers faced with the fines must pay £60, reduced to £30 if paid within a time limit.
The road with the highest frequency of fines over the period was Bedford Road, where a controversial bus gate system was installed in the middle of 2016.
Read the full story here.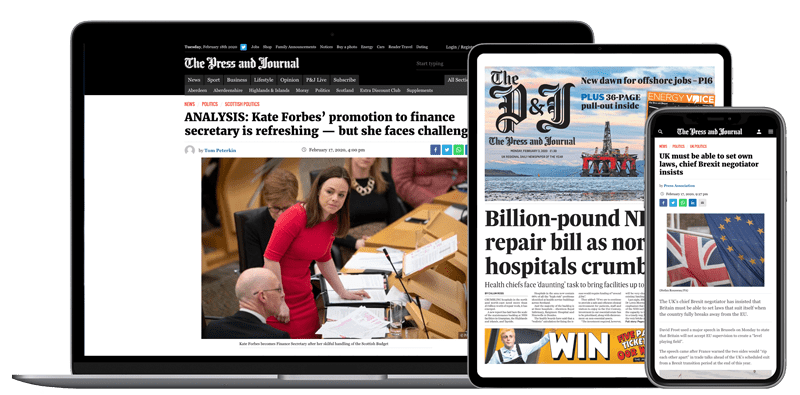 Help support quality local journalism … become a digital subscriber to The Press and Journal
For as little as £5.99 a month you can access all of our content, including Premium articles.
Subscribe