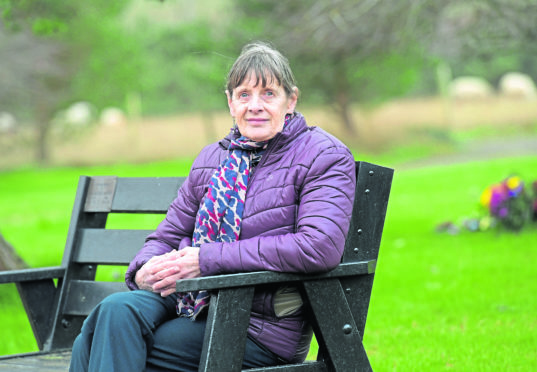 On the fourth day of the P&J's week-long series on funeral costs and trends in northern Scotland, Calum Ross finds out whether interest in green burial grounds has been growing.
On the fourth day of the P&J's week-long series on funeral costs and trends in northern Scotland, Calum Ross finds out whether interest in natural burial grounds has been growing.

Green burial grounds are increasingly being considered as an alternative to traditional graveyards and cremation – but take-up in the north and north-east has remained slow.
A total of between 40 and 70 people each year are now opting to have their remains buried at two such sites in Aberdeenshire, one in Moray and another in the Cairngorms National Park.
The owners and managers of these burial grounds have reported that interest in northern Scotland is generally "far lower" than in the rest of the UK, although one believed that "people are changing" their views on the option.
There are now more than 270 natural burial sites across Britain offering "environmentally friendly" funerals, often in scenic or woodland locations, with no headstones, and with only natural, biodegradable materials buried with the deceased.
Funeral poverty fears as further hike planned to 'scandalous' charges
Fiona Rankin established Clovery Woods of Rest near Turriff in 2002 and said the site now has about 20 burials a year.
"There has been some growth but it has not been as big as was generally expected across the country," she said.
"I know that in this part of the world people are generally conservative and traditional and I think it can take a wee while for new ideas to be accepted.
"We opened to offer an alternative, because churchyards are filling up and many people nowadays are not religious. Everybody who comes here likes it."
Leedam Natural Heritage work with local landowners to run several natural burial grounds across Britain, including at Cothiemuir Hill at Strathdon in Aberdeenshire and the Delliefure Natural Burial Ground in Strathspey.
James Leedam, who established the firm in 2003, said there were between 10 and 30 burials at both of those sites each year, compared to more than 80 annually at some grounds south of the border.
"There is steady interest and take up on plots in natural burial grounds, but in the north of Scotland the rate of increase is far lower than that in England and Wales," he said.
"I think it is because there is space in cemeteries near these two sites, but we do get people who travel quite some distance for what it is we are offering."
Wilkies Wood in Moray is located in the middle of a 30 acre mixed pine plantation near the Findhorn Foundation.
Will Russell, its funeral coordinator, said their first burial was in 2007 and they now do between two and 10 a year.
"People in the north of Scotland are quite traditional, so people still look to a traditional burial, but I think times are changing," he said.
"I definitely think it is here to stay. If you look at the quantity of green burial grounds down in England, there's an awful lot of them and they are very popular.
"Church graveyards are getting fuller. Council graveyards are getting fuller. People are looking for alternatives and one option is a green burial."