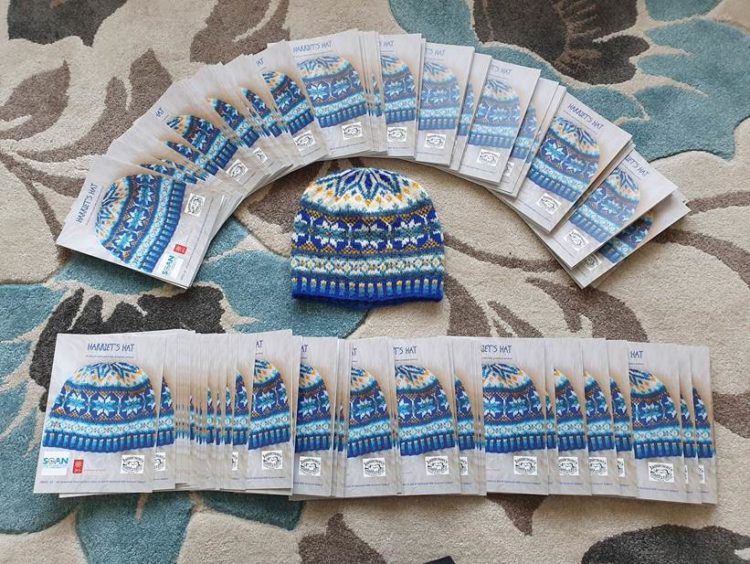 Thousands of pounds have been raised for the Shetland MRI scanner appeal thanks to a knitting campaign which has attracted interest from across the world.
A Fair Isle hat designed by knitter Harriet Middleton has sold a staggering 1,200-plus patterns at £4 each in just two weeks, with hundreds more sold in local shops too.
It comes on top of the efforts of her MRI Maakers group, which sees local knitters come together to create pieces which are then sold on to raise money for the appeal.
Mrs Middleton was one of the first few fundraisers for the MRI appeal, which was launched last year in a bid to raise £2 million for the scanning equipment.
The fundraiser, who started knitting when she was five years old, has had to travel to Aberdeen for MRI scans for the last few years to check that she is cancer-free following a previous diagnosis.
She said she wanted to give something back to the NHS after her treatment.
Mrs Middleton initially started selling knitted items at events at halls to raise cash for the appeal, but that evolved into the MRI Maakers group.
Mrs Middleton said she had already raised £3,200 for the MRI campaign by selling items at craft stalls even before the Maakers group started.
---
Local and Proud: Follow our new Facebook page dedicated to the Highlands and Islands
---
"The pattern sales come to £5,299 roughly so with the finished hats sold in the last couple of weeks it totals £8,649, but we're not finished yet," she said on Tuesday.
"The rugby 7s are kindly selling finished Harriet's Hats and patterns at Clickimin this weekend so that'll hopefully be another good boost."
It has been something of a family effort, with Mrs Middleton's son Billy organising the online sales of the pattern.
Knitters who have made Harriet's Hat and have leftover wool have also been invited to make another hat and donate it for selling on as a finished product.
Local businesses Jamieson & Smith and Jamieson's of Shetland have made up knitting kits and donated wool.
Mrs Middleton said the support shown to the knitting campaign is "overwhelmingly really, but it's fantastic to see a community of knitters coming together in such a big way".
"I really can't thank everyone who has contributed or supported us enough," she added.
"I'd like to thank the MRI Maakers in particular, they've really only just got started but have already stepped up to get finished hats ready for this weekend and I'm sure the variety of other things they're knitting from donated wool will raise much more in future."
Over 600 patients from Shetland are sent south for MRI scans every year, some several times, placing a strain not only on the patient but on NHS Shetland's finances to.