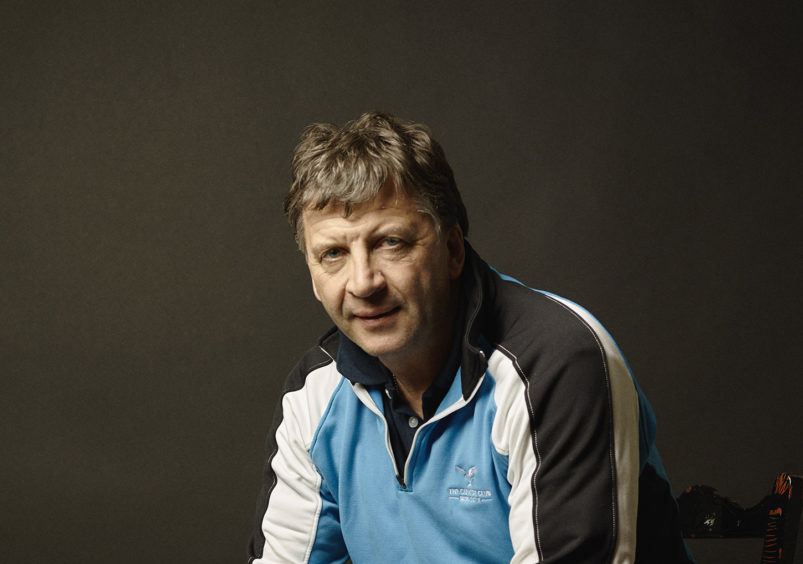 The team behind the proposed spaceport in Unst is finalising an outline planning application for both launch and ground facilities as the project progresses.
Shetland Space Centre's Frank Strang said the company now also has "letters of intent" from a number of businesses across the world, from the UK and Germany to the USA and India, in using the facility.
The update comes after a report was published earlier this week which said Unst could provide a better location for vertical satellite launching than a site in the Highlands which won government funding last year.
A project at Melness in Sutherland won £2.5m in subsidy from the UK Space Agency to become the country's first spaceport, while industry partners Lockheed Martin and Orbex bagged £29 million between them.
Shetland Space Centre is expected to be a £40 million-plus project and Strang said work is progressing on raising funding.
"We are working on our planning application and are in daily dialogue with international companies regarding their utilising the facility," he said.
"We now have letters of intent from companies from the UK, Germany, Spain, Canada, USA, India, Slovenia, France and Italy, plus we are engaged with others."
Plans for a Shetland Space Centre in the north of Unst have been mooted publicly since 2017 and it has signed a memorandum of understanding with aerospace giant Lockheed Martin and Shetland Islands Council, while it has agreements with other operators too.
There are hopes for both a satellite launch facility at Lamba Ness and also a satellite tracking and communication centre.
Strang said the project has the support of government agency Scottish Enterprise, while it is also working "closely" with leading aerospace company ArianeGroup, which is joint owned by Airbus.
Businessman Strang reiterated that Shetland Space Centre was not one of the original applicants for the funding competition, because it was "kept in the dark and despite asking several times to be included were excluded so UK Space Agency could not award us the original grant as we were not at the party."
The Unst team has always stressed that there is enough private sector interest to make Shetland Space Centre viable.
A spokesman for Highland and Islands Enterprise said its board approved support for the Sutherland spaceport following the UK Space Agency decision to back development at the site.
"We commissioned an independent economic impact assessment as part of our due diligence. This concluded that Space Hub Sutherland has the potential to support 40 high quality jobs locally, and 400 across our region," he added.