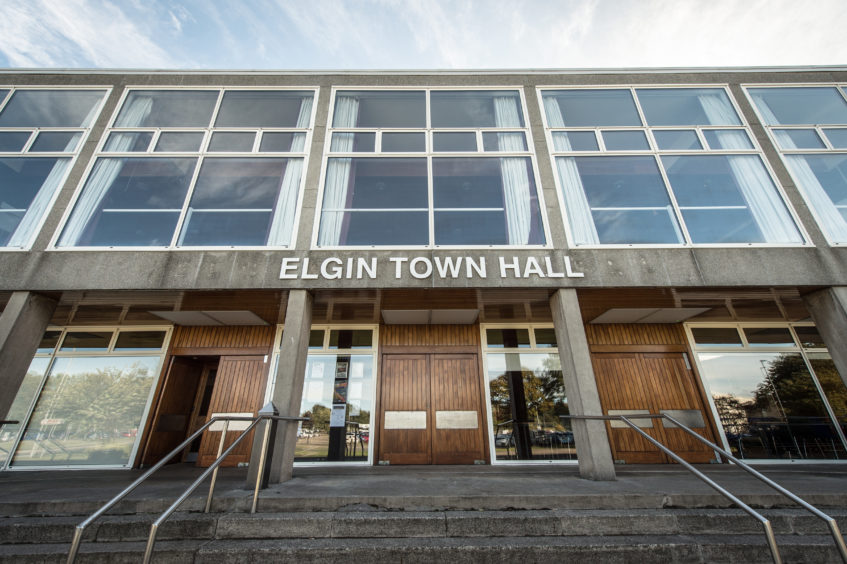 A silent disco planned for Moray pensioners hit a snag yesterday when their delivery of earphones failed to arrive on time.
Organisers had arranged to give each participant their own set, so that they could boogie the afternoon away to tunes of their own choosing in the company of others.
But the equipment ended up stuck in transit in England, and the budding dancers arrived at Elgin Town Hall to find that the silent disco could not take place as hoped.
But the pensioners didn't let the setback deter them from having a good time, and instead held a more traditional disco with the sound of music filling the hall.
One of the revellers, Janie Jappy from Buckie, said: "I won't be much use in the disco because I can't dance, but I am having a lovely time anyway.
"I've been going to this group since it started two years ago and enjoy the exercise here.
"It gets me out the house and socialising, especially where we have members of other clubs attending as well."
The Sing, Exercise and Tea (Set) groups from Elgin, Buckie and Lossiemouth had gathered for the event, which was organised by Dance North and the Moray Community Health and Wellbeing Development team.
The event combining the three groups is an annual one, and is enjoyed by pensioners who take pleasure in meeting others from different regions they would not have encountered otherwise.
John Sutherland, from the Elgin group, was celebrating his 60th birthday yesterday.
He said: "We are very lucky here to be able to attend discos, and I really enjoy a dance."
Some old classics were played during the not-so-silent disco, with requests from the pensioners including some lighthearted classics such as Donald Where's Your Troosers by Andy Stewart and Morcambe and Wise's Bring Me Sunshine.
Carmen Gillies, community welfare development officer for Moray Health and Social Care, highlighted the importance of the events.
She said: "These sort of things help prevent social isolation and loneliness, and are very important to those older than 60 – especially in the summer when groups go on breaks.
"We have an ageing population in Moray so they need to be supported, connected and be kept active, which is exactly what events such as this disco does."
An elderly disco is also held in Joanna's nightclub in Elgin four times a year, which is organised by the same groups.