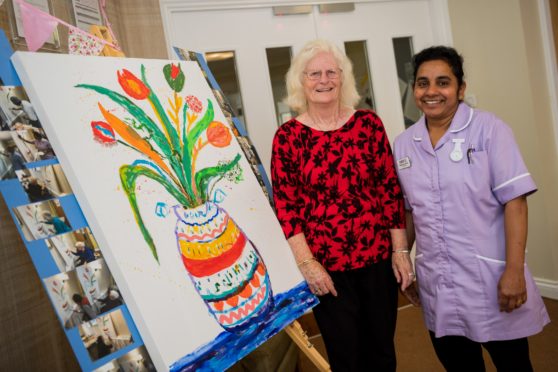 An Aberdeen care home invited locals in for a day of art-themed fun and games.
The Care UK team at Tor-Na-Dee care home on North Deeside Road welcomed nearby residents for Care Home Open Day – a nationwide initiative to help bolster relationships with surrounding communities.
This year's theme celebrated the role of arts within the industry.
On the day, residents and visitors listened to live entertainment from Jack McPherson and enjoyed an art exhibition which showcased residents' paintings.
Maureen Barrett, home manager, said: "Care Home Open Day is a wonderful opportunity for our home to connect with the community and show what it's really like to live in a care home.
"We all had a brilliant time welcoming people from Aberdeen into Tor-Na-Dee.
"The residents enjoyed showcasing their artistic skills to the visitors and enjoyed dancing to live entertainment from Jack McPherson.
"We can't wait to invite everyone back very soon."