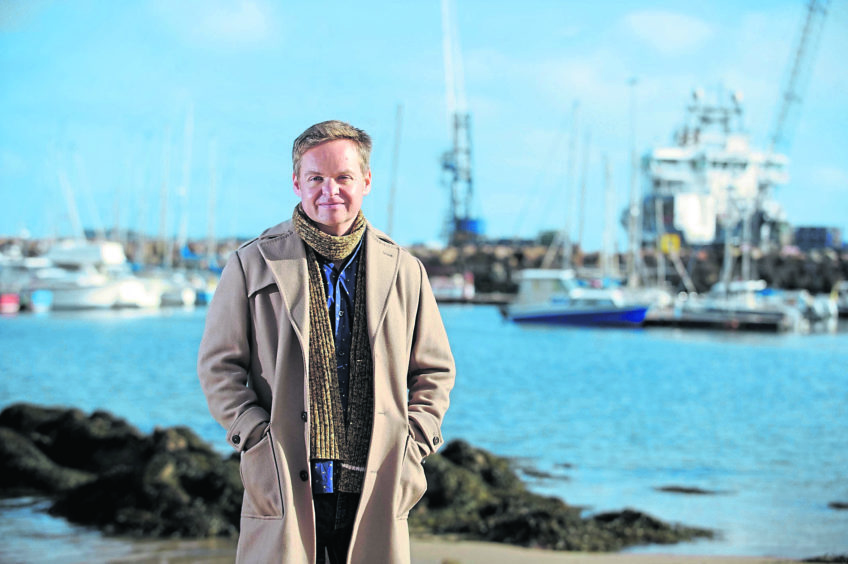 Peterhead-born film director, Jon S Baird, has been recognised by the British Academy of Film and Television Arts in Scotland for his work in bringing Stan & Ollie to the silver screen.
Mr Baird, who created the acclaimed movie about American comedy duo, Laurel and Hardy, is among the contenders for the prestigious BAFTAs, which honour the very best talent in film, games and television produced in Scotland during the last year.
The awards, including those for Outstanding Contribution, will be presented at a ceremony, hosted by Edith Bowman, on November 3 in Glasgow.
Television drama, The Cry, and feature film, Wild Rose, lead the way with three nominations each, followed by Stan & Ollie, the coming-of-age feature Beats, drama The Victim, and documentary Real Kashmir FC, which featured the story of former Aberdeen player-turned-coach David Robertson.
This year's Actor Film category features last year's winner, Jack Lowden, receiving a nomination for his role in Mary Queen of Scots alongside another Peterhead-born star, Peter Mullan (The Vanishing) and Lorn Macdonald (Beats).
The Actress Film nominees are Jessie Buckley (Wild Rose), Florence Pugh (Outlaw King) and Shirley Henderson, who gained plaudits for her performance as Oliver Hardy's wife, Lucille, in Mr Baird's movie.
Actor Television will be contested by Richard Madden (Bodyguard), Alex Ferns (Chernobyl) and Ncuti Gatwa (Sex Education), while Morven Christie (The Bay), Jenna Coleman (The Cry) and Kelly Macdonald (The Victim) are the contenders for the Actress Television award.
Competing for Writer Film/Television are Jacquelin Perske (The Cry), Kirstie Swain (Pure) and Nicole Taylor (Wild Rose), with Wild Rose, Freedom Fields and Only You all shortlisted in the Feature Film category.
This year's Television Scripted category includes The Cry, Two Doors Down and The Victim, while Getting Hitched: Asian Style, Murder Case and Rogue to Wrestler have all been nominated in Features & Factual Series.
Greg Clark (Real Kashmir FC), Louise Lockwood (Imagine… Hockney, the Queen and the Royal Peculiar) and Matt Pinder (Murder Case) have been shortlisted for Director in Factual and Mr Baird (Stan & Ollie) is in the list alongside Johnny Kenton (Endeavour) and Brian Welsh (Beats) for Director in Fiction.
He told the Press and Journal yesterday: "I am absolutely delighted to be nominated for the BAFTA Scotland award. Although I live in England, Scotland is where I'm from and it's where my heart is.
"There are such a great amount of talented film makers up there and I am honoured to be celebrating our industry's achievements with them.
"Film-makers are really all just children who are drawing pictures for their mums and dads. You want validation for what you do, but sometimes it happens, sometimes it doesn't. But we all like a pat on the back and I think that's true of most jobs."
Fashion's Dirty Secrets, The Flu That Killed 50 Million and Yes/No: Inside the Indy Ref will compete in the Specialist Factual category, while The Bank That Almost Broke Britain, In Sight of Home – The Iolaire and Real Kashmir FC battle it out in the Single Documentary category.
Jude MacLaverty, director of BAFTA Scotland, said: "We are hugely excited about this year's awards, with the nominations yet again showcasing the wealth of creative talent in Scotland's film, games and television industries."