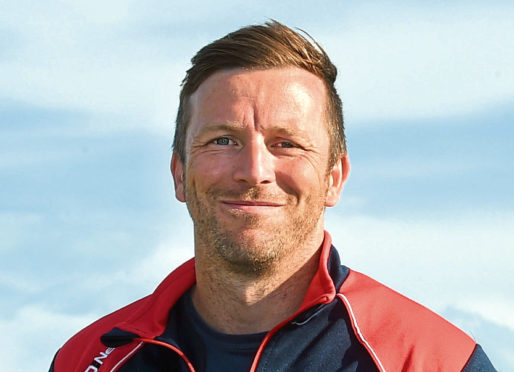 Ali O'Connor hopes his scouting mission with the Scotland Club side comes in handy for Aberdeen Grammar's game against Currie.
Grammar head coach O'Connor was one of the assistant coaches for the Club XV's games in the Dalriada Cup against Ireland, with the team featuring numerous players from the Chieftains.
Gregor Christie, Mike Vernel, Wallace Nelson, Fergus Scott, Rhys Davies and Steven Hamilton were the six Currie representatives in the best of Scotland's Premiership players, sent to take on their Irish counterparts. O'Connor was accompanied by Grammar forwards Nat Coe and Robin Cessford for the games in Galashiels and Dublin.
Second-placed Currie come to Rubislaw tomorrow afternoon as they look to chase down leaders Marr with victory in the Granite City.
O'Connor said: "It's been helpful, that's for sure. I know them a bit better, what they can do and what they can't do so well.
"They're a good team and have a good bunch of players that I now know a little but about after the last few weeks. We know where there threats come from – they've got a great forward pack and inside backs.
"If we can perform and not have a huge error count, who knows what can happen."
The Grammar head coach also hopes Cessford and Coe have benefitted from the two games, despite Scotland losing 39-17 on home soil and then 22-17 a week ago at Energia Park.
He added: "Both of them did well when they came into the team. Nat started and Robin came on in the second game, where he was quite crucial to the team's recovery. It's good that both of them were involved and hopefully that rubs off on other guys in the team.
"It was my first time with the Club game and it's great to be working with a whole bunch of players you're usually working against."
Cessford will miss tomorrow's game due to family commitments, with Jamie Troup starting at scrum-half and Tom Aplin at centre.
It will be Grammar's first game in four weeks due to the start of the Six Nations, with their last fixture a 21-19 win over GHA on January 18.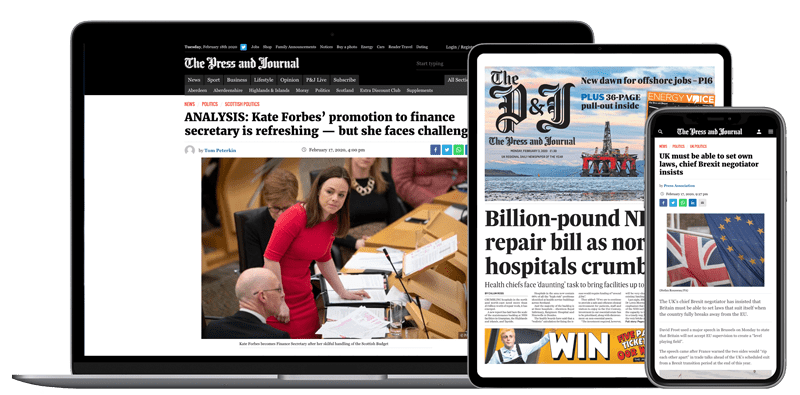 Help support quality local journalism … become a digital subscriber to The Press and Journal
For as little as £5.99 a month you can access all of our content, including Premium articles.
Subscribe