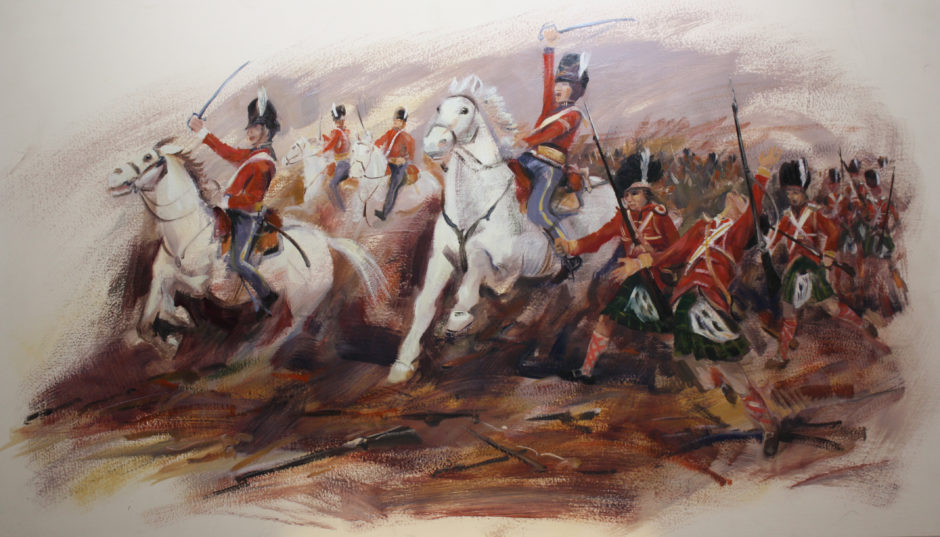 Celebrated artist Eric Auld's striking creations put the north east on the cultural map in the 1950s and 1960s.
But he himself was especially proud of his father, Alexander, a painter and decorator who volunteered for the Gordon Highlanders and was wounded at Ypres in 1917.
A new exhibition in Aberdeen later this month will highlight the connection between father and son when a set of 13 paintings by the latter goes on public display at the Gordon Highlanders Museum in Aberdeen's Viewfield Road.
Together with Donald Buyers, Bill Baxter and Bill Ord, the Boddam-born Auld made up the group known as ABBO – an acronym derived from the letters of their surnames – who joined forces to promote their work.
They held 14 exhibitions and were critically acclaimed. But with little funding, full-time teaching jobs and families to support, they went their separate ways after a decade.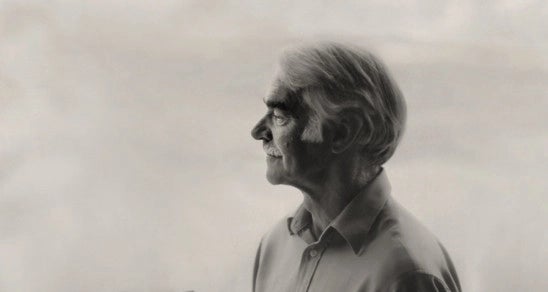 Mr Auld became the most commercially successful, reproducing hundreds of his most popular works.
His favourite commission was a request to capture the history of the Gordon Highlanders for the regimental museum.
The collection has never been assembled in its entirety since the opening of the museum more than 20 years ago.
But now, the public will have the chance to enjoy both his paintings and some work by his father, who was himself a talented artist.
The venue's curator, Ruth Cox, told the Press and Journal: "We will have on display a set of 13 paintings by Eric Auld, 12 of which were presented to the museum prior to it opening its doors in 1997.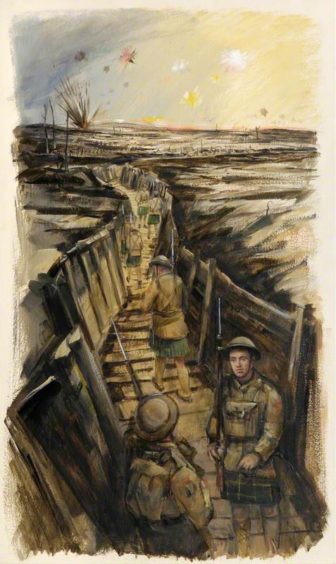 "Eric's father, Alexander, was in the Gordon Highlanders during the First World War and was a private in one of the Territorial Battalions.
"He was also an amateur painter and we are hoping to display some small works he produced alongside those of his son Eric.
"Alexander was badly wounded in the right arm at the end of June at Ypres.
"He sustained a gunshot wound to his right elbow, a fractured forearm and a dislocated shoulder on his right hand side.
"He was sent back to Britain to recuperate, but his wounds were too substantial for him to stay in the Army and he was discharged as physically unfit in September 1918.
"His son was born in 1931 and Alexander encouraged him to pursue an interest in art.
"There was a strong bond between them and I'm sure the public will enjoy viewing these works when they are brought together."
The exhibition opens to the public on Tuesday, March 31.