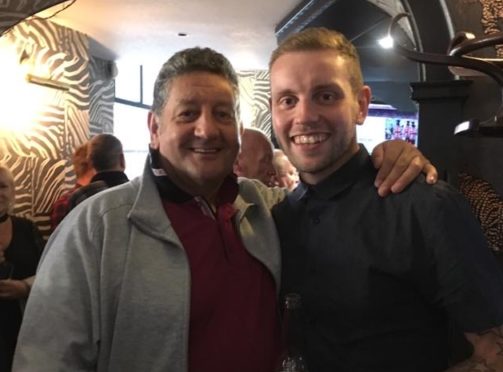 A family has raised thousands of pounds to help pancreatic cancer patients – and raise awareness of the disease among young people.
Andrew Massie, from Aberdeen, died within three weeks of being rushed to hospital after taking ill.
The 25-year-old had shown few symptoms suggesting he was ill, until one evening when he was preparing to celebrate the recent birth of his baby daughter Ruby.
Suddenly he was left doubled up in excruciating pain, and was rushed to A&E.
Mr Massie remained in hospital, with doctors unable to diagnose what was wrong. It was not until a post-mortem was carried out that his family found out he had pancreatic cancer.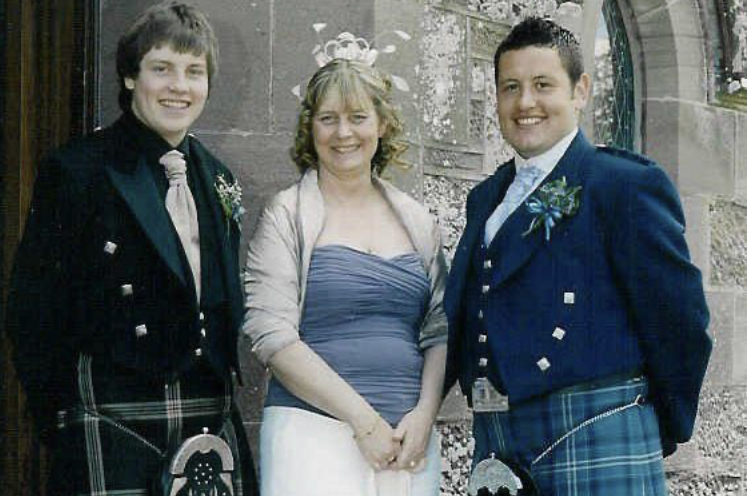 His mum Christine Massie, said: "I had never even heard of pancreatic cancer until Andrew passed away.
"I was told this was never considered because he was so young."
In the weeks before he fell ill, Mr Massie had been complaining of a sore back and acid reflux, but thought little of it.
Ms Massie said: "I was due to take him into town for his night out and I told him he didn't look well.
"He didn't want to let his friends down and that was Andrew.
"If he agreed to something it didn't matter how he felt, he wouldn't let anyone down."
Around 800 Scots are diagnosed with pancreatic cancer every year.
But there is no standard test or early detection method, and its symptoms are often misunderstood or dismissed as less serious complaints.
Now, a decade after Mr Massie's death, his family and friends have rallied together in the hope of preventing others from going through a similar experience.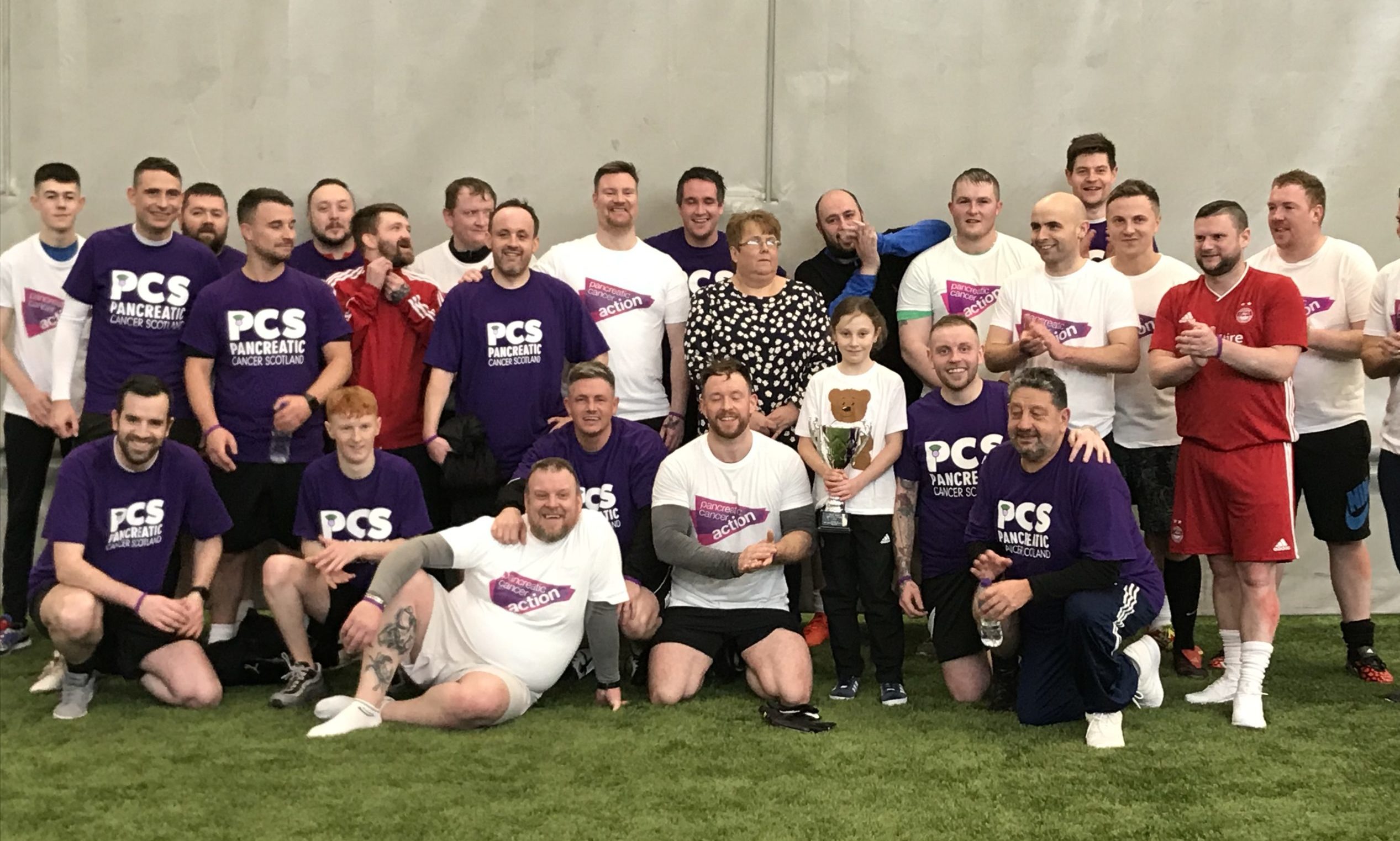 They recently held a football match in his memory, raising thousands of pounds for Pancreatic Cancer Scotland.
The game was kicked off by Ruby, who is now 10, and ended in a 4-2 victory for Team Purple which was managed by Mr Massie's brother Richard.
Ms Massie said: "I hope things change. I honestly don't want any other families to feel the way we feel.
"If we can get as many people knowing about the disease, that will help more than anything."
Fiona Brown, development manager at charity Pancreatic Cancer Scotland, said: "Although pancreatic cancer is more commonly seen in patients over 50, sadly it is not unknown in patients in their 20s and 30s.
"We are working hard to raise awareness of pancreatic cancer both within the medical profession and the wider public.
"Progress has been made, but there is still a long way to go.
"Through fundraising from families such as the Massies and their friends, we will be able to drive initiatives that will change the statistics associated with this most deadly of cancers."
THE FACTS
Pancreatic cancer has the lowest survival rate of all major cancers, and almost 80% of adults diagnosed with it will die within one year.
Fewer than 1% survive their disease for more than a decade.
As it affects the digestive system, the symptoms of pancreatic cancer are not always immediately obvious.
In addition, there is currently no standard screening test or early detection method.
Pancreatic Cancer Scotland says knowing the symptoms and risks are key to a prompt diagnosis, and the best chance of survival.
The symptoms can include jaundice, weight loss, abdominal pain, backache, loss of appetite, changes to bowel habits, deep vein thrombosis, and low mood.
While these can be attributed to other more common conditions, the charity advises anyone who persistently experiences one or more of these to make an appointment with their GP.
For more information visit pancanscot.org