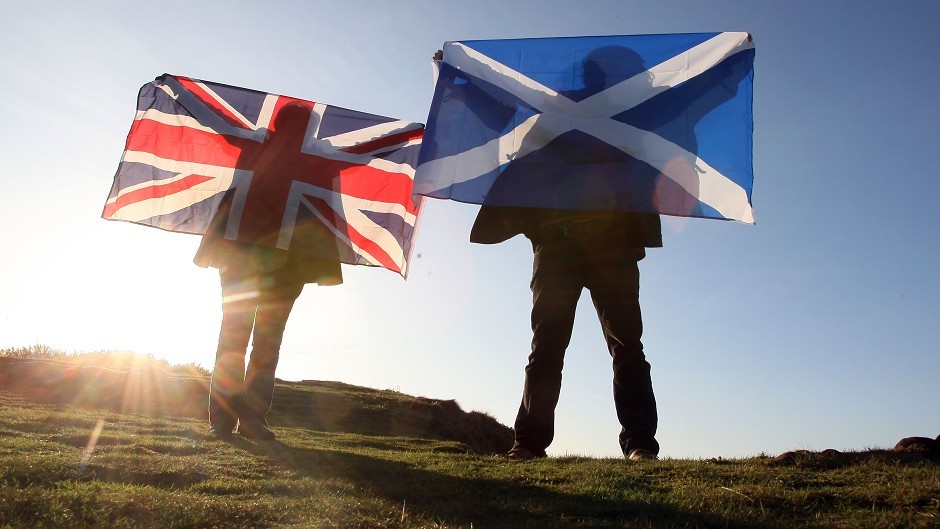 Pro-independence campaigners have claimed constitutional reform proposals outlined by a Conservative MSP actually made the case for a "yes" vote.
Yes Scotland chief executive Blair Jenkins said Murdo Fraser's plan for a federal UK would put the Scottish Parliament on an equal footing with Westminster.
He claimed the MSP's intervention simply added to the "chaos and confusion" in the "no" campaign which he said was desperately trying to halt the momentum of the "yes" campaign.
Mr Fraser, a Tory MSP for Mid Scotland and Fife said he believed federalism – a policy embraced by the Liberal Democrats – would unite unionists and many nationalists.
He claimed it would tackle the so-called West Lothian question – a debate on whether MPs from outside England can vote in issues that only affect that country – and reduce the House of Common in size.
Mr Fraser said he was in favour of the House of Lords being replaced with a senate which would provide equal representation for each federated part of the UK.
Speaking ahead of a referendum debate in Inverness, Mr Jenkins said talk of more powers for Holyrood in return for a "no" vote showed the "ground was shifting" beneath the feet of unionists parties.
He added that it would not be lost on people that the unionist parties "fought tooth and nail" to keep a "more powers" option off the referendum ballot paper.
Mr Jenkins said: "Murdo Fraser's proposal for a federal UK in which the Scottish Parliament would become equal to Westminster in terms of status and sovereignty is not on the ballot paper, and it's not on David Cameron's agenda.
"The reality is that the only way to achieve the equality and sovereignty which Mr Fraser now says he favours, and the only way to get the powers that Scotland wants and needs, is with a 'yes' vote.
"The fact is that the 'no' campaign cannot be trusted and I don't believe people in Scotland will be fooled by their vague and woolly pledges."
Former Prime Minister Sir John Major said last week it was "frankly absurd" for the SNP to claim Holyrood would not be given more powers in the event of a No.
He said the Tories, Labour and Lib Dems could not retreat from the important commitments they have made.