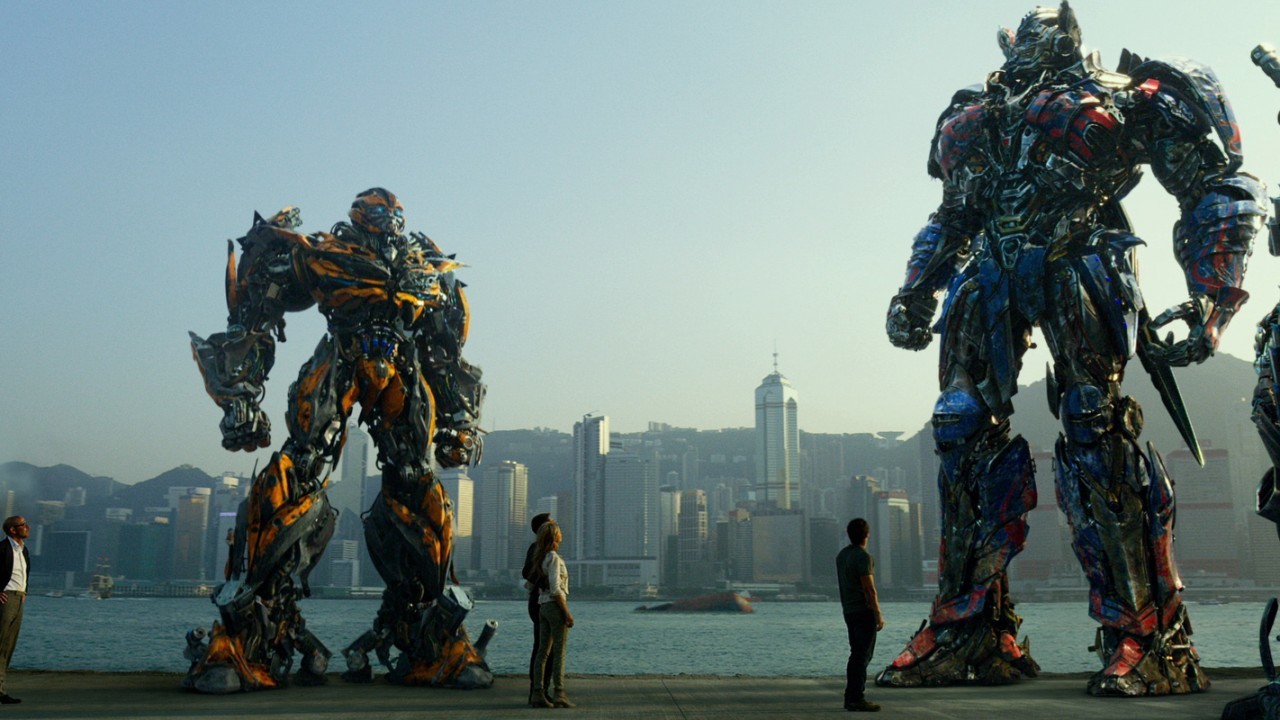 Michael Bay likes to keep his Transformers cast on their toes – this time on a tightrope 20 storeys above ground. Jeananne Craig meets the director and stars of the hit film's fourth instalment
As one of 500 young actors who auditioned to play race car driver Shane in the latest Transformers film, Jack Reynor had some sleepless nights before learning of his fate.
Eventually, the US-born, Irish-raised star received an e-mail from the franchise's notoriously demanding director, Michael Bay.
"All it said was, 'It's Bay. Call me', and his cell phone number, which is kind of an intimidating e-mail to get from this guy," the 22-year-old recalls.
"I rang him on the phone and he said, 'So, it didn't work out', and I was like 'Ohhhh…' And he gives it about 10 seconds before he finally says, 'No, I'm just playing with you'. Then I collapsed on the ground in a heap of jelly."
Reynor's delight at landing a role in the fourth "robots in disguise" film, Transformers: Age Of Extinction, is understandable.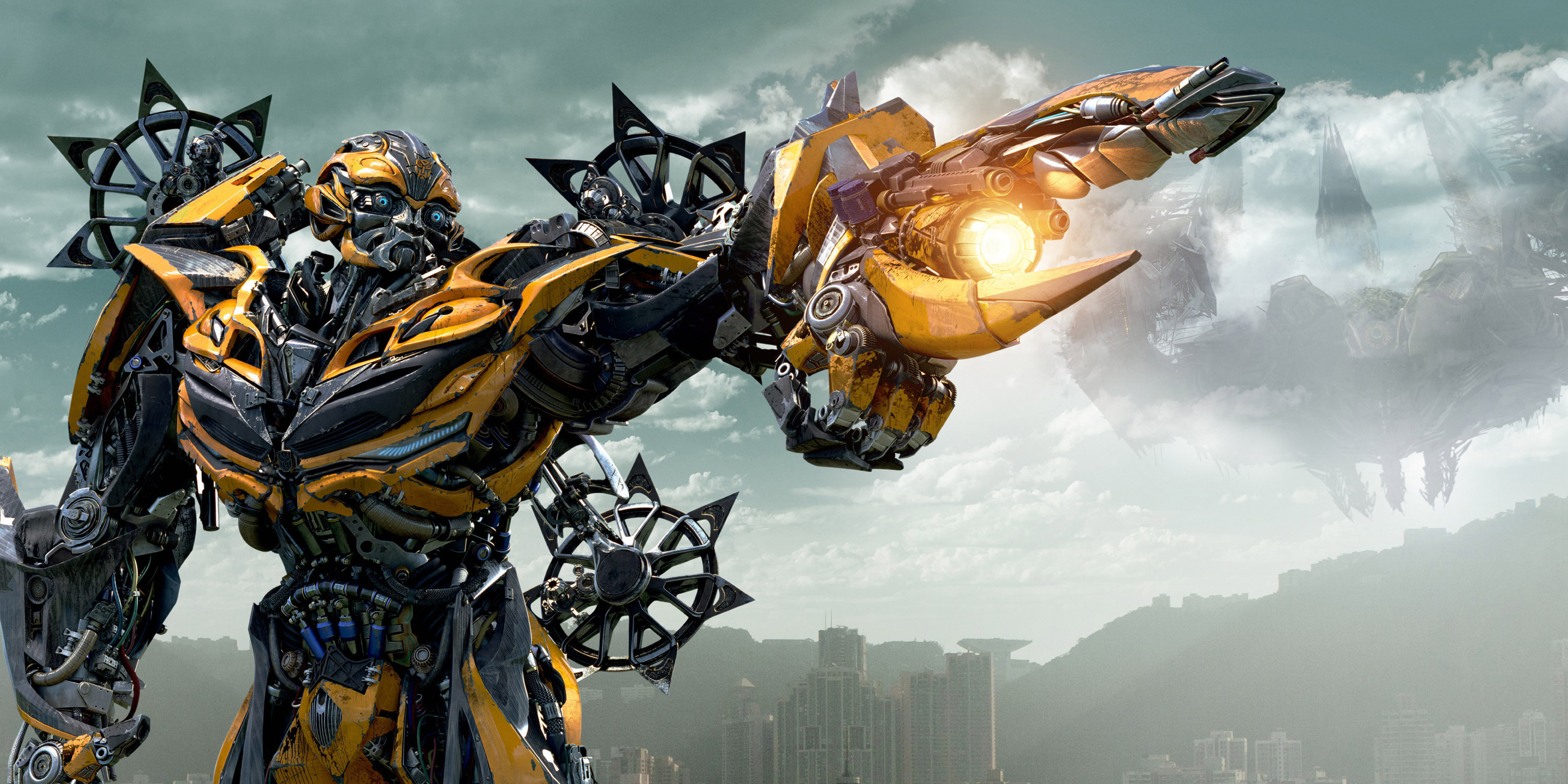 The hit franchise made household names of former cast members Shia LaBeouf and Megan Fox, and the latest instalment took an estimated £177million worldwide in its opening weekend.
At the helm again is Bay, who has a reputation for being hands-on and tough when it comes to movie-making (Fox famously described the director as being "like Hitler").
"I was kept on my toes the whole time, to say the least, but it was such a gratifying experience to make this movie and we're all very proud of it," says Reynor, looking a little tired during a global promotional tour for the film.
"He does know what he wants, but he has to because he's responsible for people's jobs, 165million dollars of a budget. It took 4,000 people to make this movie and Michael has to be the one to sign off on every last aspect of it."
A follow-up to previous instalment, 2011's Transformers: Dark Of The Moon, Age Of Extinction sees inventor Cade (Mark Wahlberg), his daughter Tessa (Nicola Peltz) and her boyfriend Shane (Reynor) help the under-threat Autobots robot faction fight for survival.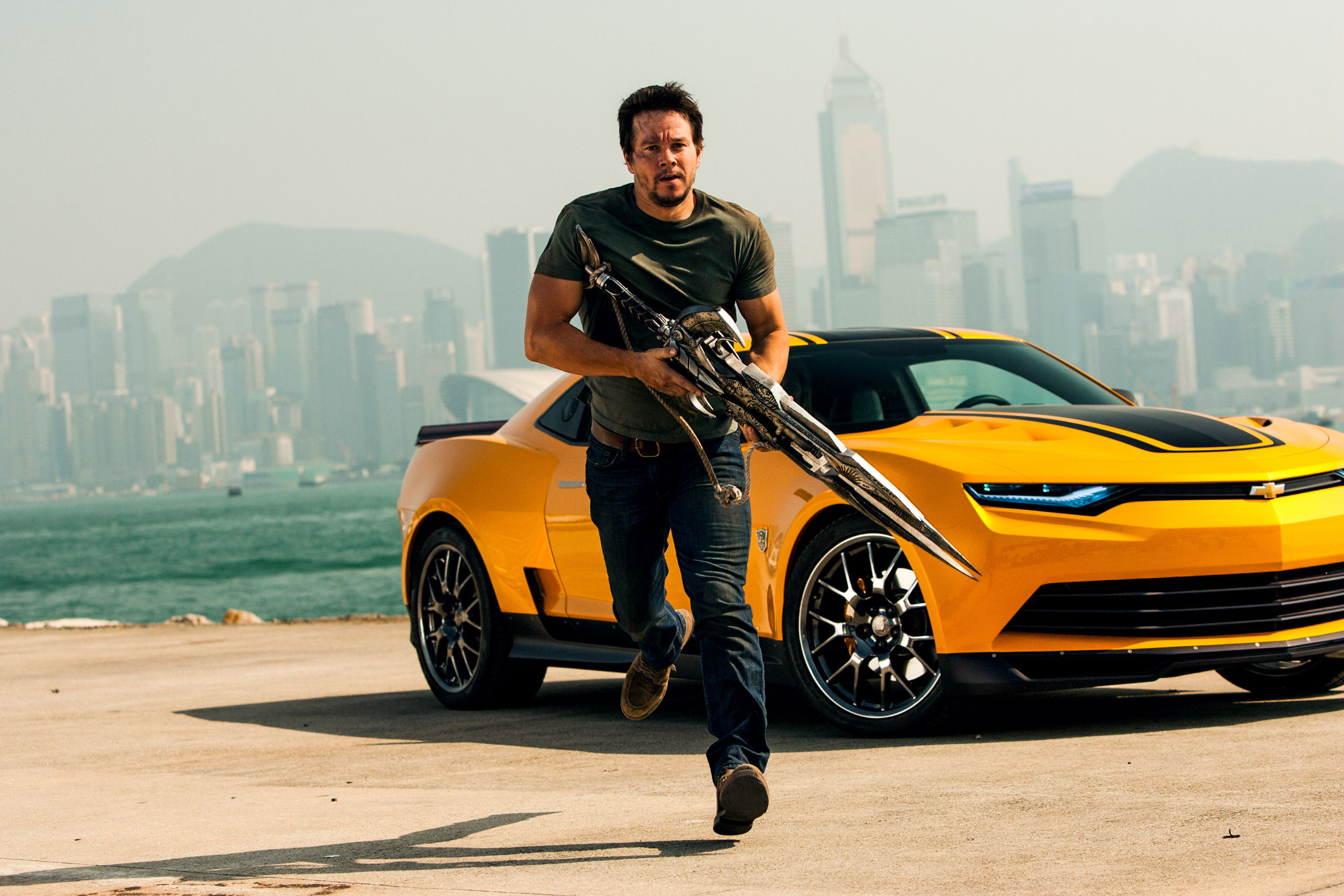 Their battle takes them across the world, from Texas to Hong Kong, and, as can be expected from a Transformers movie, involves big stunts and impressive special effects.
In one white knuckle chase scene, Reynor, Peltz and Wahlberg's characters walk a tightrope between two skyscrapers.
"If it's on the ground, that's not a problem, but 20 storeys up, that's pretty nerve-racking," says rapper-turned-actor Wahlberg, 43. "Michael was like, 'What's the matter? You're holding on to the wall? I've heard all these stories about you jumping off buildings, jumping out of windows…'
"I was like, 'Dude, that was a long time ago, I have four kids, I'm very successful now. I have plenty of reasons to live!"'
But the Ted star admits: "This movie was the first time my kids were actually excited about Daddy going away to work."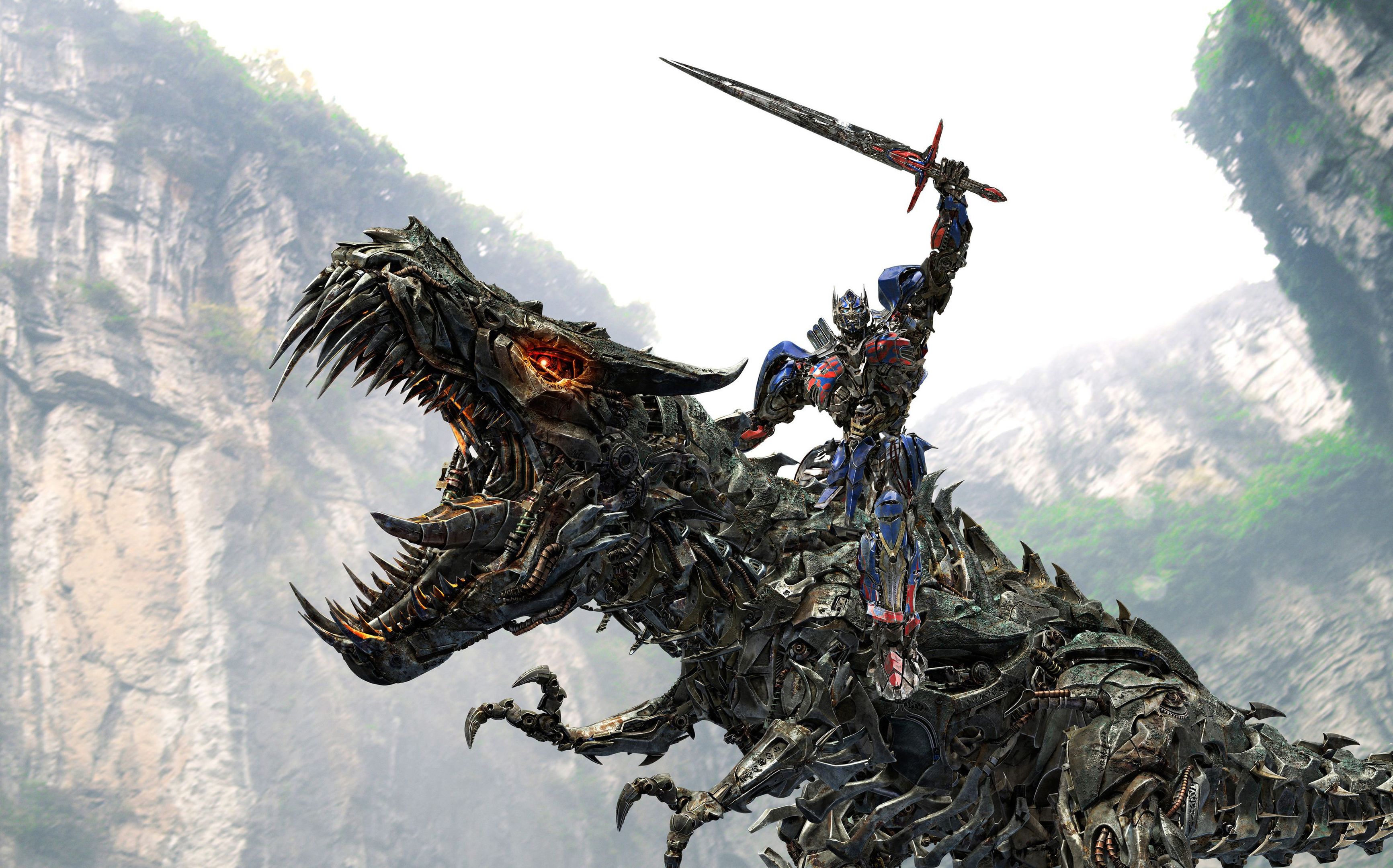 Three of his four children attended the New York premiere with him. "Cut to two hours after and they're trashing the hotel room playing Transformers, waking up my wife, and I had to explain why they're still up at 1.30 in the morning with candy all over their faces.
"It was awesome, it was the first time I got to experience something like that with my children."
The cast were required to push their imagination to the limits during filming, pretending to be chased by giant robots which were later added by the special effects team.
"CGI computer-generated imagery technology these days is so amazing," says Peltz, her doe eyes widening.
"To think Michael was there with a green rake, and then to see it in the film as an amazing robot, is crazy."
Running away from giant robots – albeit imaginary ones – required some endurance.
"We did a month and a half of boxing and a lot of cardio to get in shape for the film, and it was so helpful," says Peltz.
"You really need to work out a lot when you do a movie like this," Reynor adds. "It gives you the stamina you need, mentally and physically, to shoot it like this for five-and-a-half months."
Post-shoot, he jokes, "I don't think I came out of my house for about three months."
Not all critics have been impressed by the film, despite its box office success.
One deemed it "punishingly long" while another described it as having "dialogue out of a shampoo commercial".
But the cast appear keen to reunite for the fifth Transformers film, which Bay is expected to direct.
"Oh God, of course," Peltz says, nodding. "If they'll have us back, we'd jump to it."
Bay, meanwhile, doesn't seem too worried about negative reviews.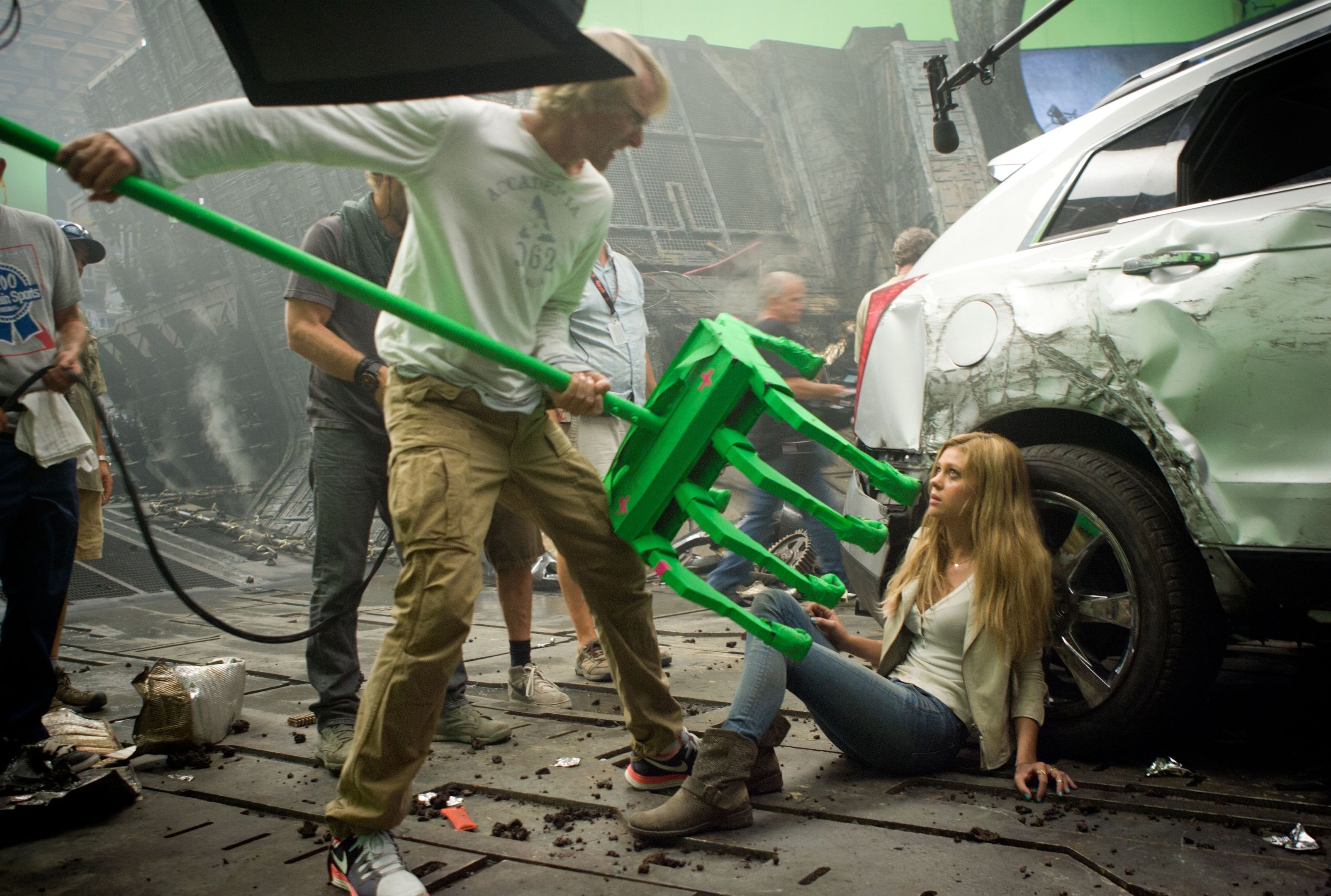 Referring to the box office success, and drumming his knuckles on a table for effect, he says: "It feels good but it seems like, knock on wood, you've just got to take it as it comes and look for the next one.
"I'm glad that people are liking the movie – besides the critics," the director adds. "Let's just forget the critics – the audiences are liking the movie and that's who I make movies for."
Transformers: Age of Extinction is released on Thursday, July 10