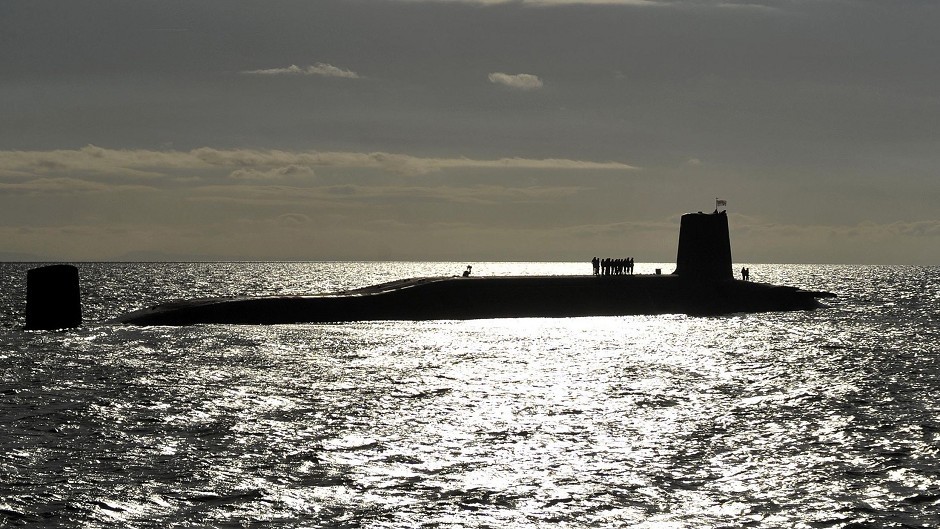 A fresh row has broken out over controversial plans to replace the UK's aging nuclear deterrent.
The Ministry of Defence lashed out at Deputy First Minister Nicola Sturgeon who urged Prime Minister David Cameron to "come clean" over the costs of replacing Trident nuclear warheads.
The agency said nuclear armed submarines at Faslane on the Clyde were the "ultimate safeguard" of the UK's security and there was no other effective deterrent to threats.
The MoD said the base sustains more than 6,700 jobs and pointed out that a British Social Attitude Survey showed 41% of Scots think the weapons could stay after a Yes vote, while 37% wanted them gone.
The row broke out after Ms Sturgeon urged the Conservative MP to spell out the consequences of renewing the weapons system on defence jobs.
She highlighted a report published by the Trident Commission, co-chaired by unionist politicians Sir Menzies Campbell, Lord Des Browne and Sir Malcolm Rifkind, which said a cost of almost £4billion in a decade would "place a heavy strain" on the MoD's capital budget.
It warned that between 20% and 30% of the pot would be spent on a new weapons system which would lead to difficult choices being made.
Ms Sturgeon said the renewables programme would have "clear implications for other defence projects".
"All this as we learn that around a million Scots are now living in poverty, as Tory welfare cuts and austerity continue to bite," she added.
Ms Sturgeon said the prime minister "urgently needs to come clean on what defence projects will be delayed or cancelled".
A MoD spokesperson said: "Trident is the ultimate safeguard of the UK's security.
"No alternative would be as effective at deterring threats now or in the future.
"Not only does it protect all of the British people, but the Royal Navy's submarine fleet which carries Trident, sustains more than 6,700 Scottish jobs.
"Scotland's security is best assured by continuing to benefit from the manpower, bases and military equipment that the UK provides."