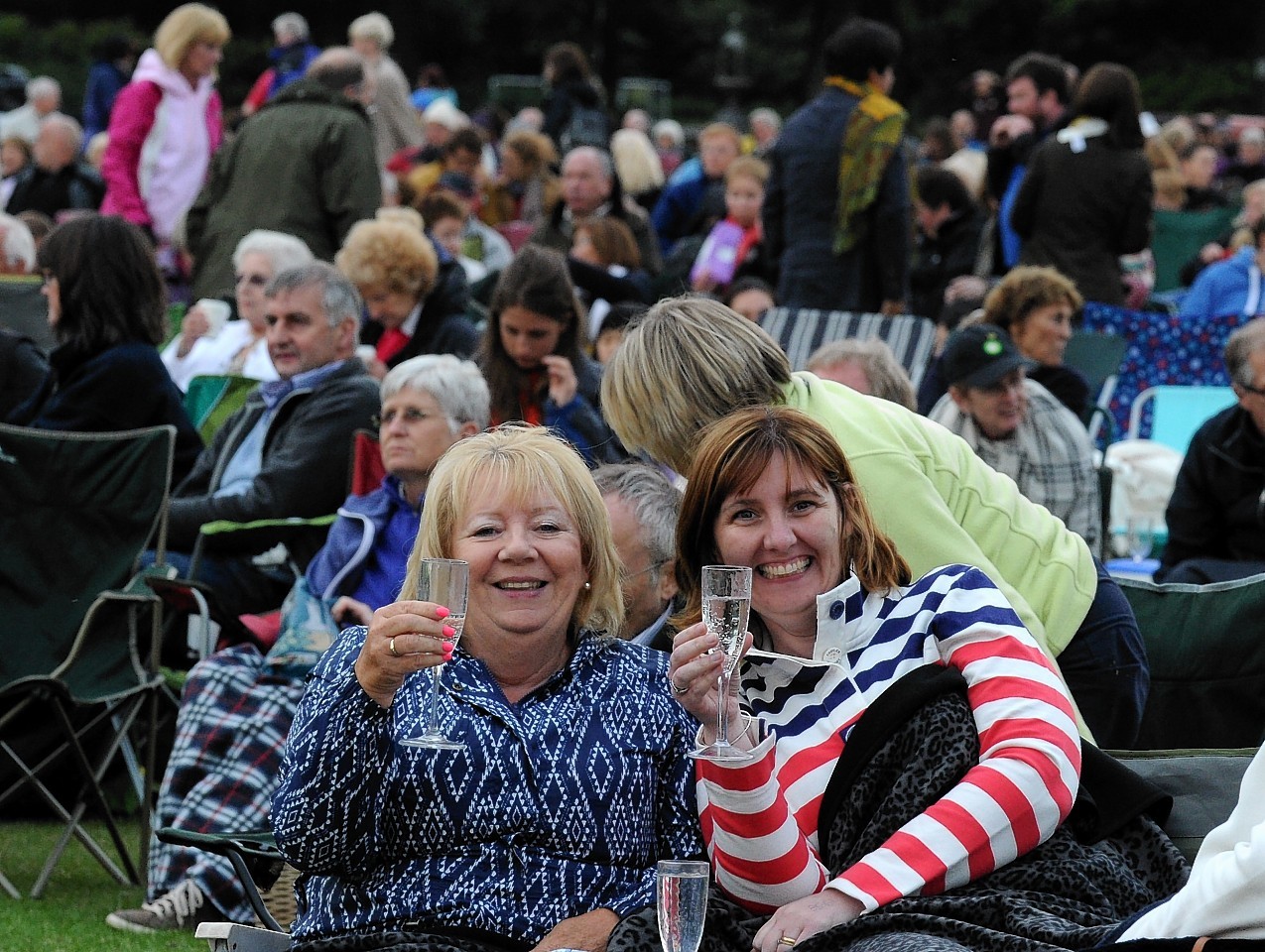 Aberdeen's Duthie Park was turned into an operatic haven last night as the BP Big Screen pitched up for another year.
Thousands of people turned out with picnic blankets and camping chairs to watch a rousing performance of Puccini's great opera, La bohème, which was broadcast live from The Royal Opera House in London's Covent Garden.
Royal Opera's chief executive, Alex Beard, said the annual al fresco summer event – which broadcasts a different show each year – had become a favourite fixture on Aberdeen's social and cultural calendar.
And this year was no different, with people of all ages arriving laden with food and drink to watch a star-studded cast perform live from the UK capital, including the renowned Romanian soprano Angela Gheorghiu and Italian tenor Vittorio Grigolo.
Their booming voices echoed through the usually quiet streets of Ferryhill.
Thousands of people have attended the open air performances since the first one was held in Aberdeen 10 years ago.
Mr Beard said that whether audiences were new to ballet and opera or already devotees, the BP Big Screen offered a wonderful opportunity to enjoy the very best performances live from the Royal Opera House.
"These screenings are a great way for people to enjoy live opera from Covent Garden – and for free," he said.
Puccini's powerful and tragic love story set in 1830s Paris, tells the story of penniless poet Rodolfo who meets a seamstress called Mimi one cold Christmas Eve.
They embark on stormy love affair, but in the end they are both doomed and defeated by the opera's ultimate villain – poverty.