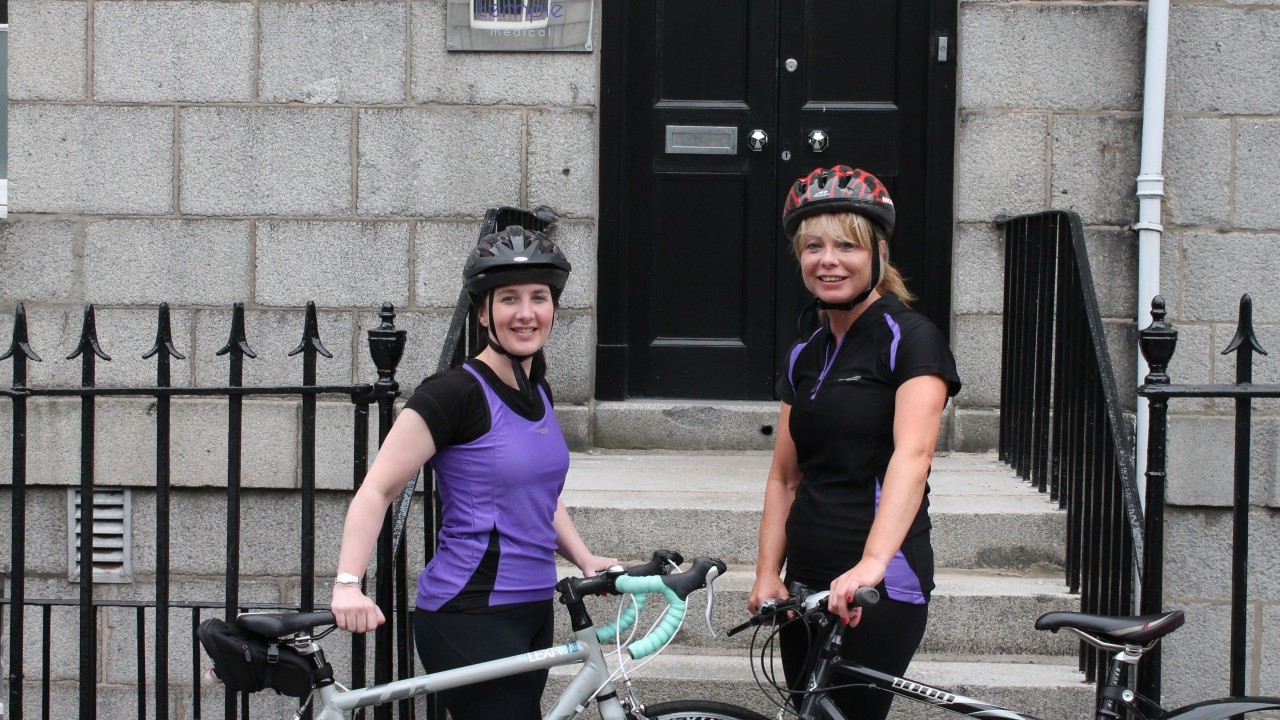 Employees from an award winning north-east private medical clinic are gearing up to take part in a series of fundraising challenges for a local charity.
Two employees from Aberdeen-based, Temple Medical, are currently in training for the annual, Ride the North biking challenge
It takes place August 29-30 and they will attempt to raise money for their chosen charity for the year, Rebecca's Rainbow Heart Ebstein's Anomaly Trust.
Medical director at the city centre clinic, Dr Sam Robson, and nurse manager, Karen Urquhart will be swapping their medical gloves for cycling gloves for the two day challenge, which comprises of a 170 mile ride through the rugged terrain of the Grampian and north-east countryside.
The clinic was inspired to fundraise for Rebecca's Rainbow Heart, a charity for local girl, Rebecca who was born with Ebstein's Anomaly, a life- threatening heart defect. In 2010, Rebecca and her family travelled to the US where she underwent lifesaving heart surgery, which is currently not available in the UK. Karen has a special connection with the charity, as her daughter is a close school friend of Rebecca's.
The charity, which is currently trying to fund for a specialist team from the US to come over to help treat children with Ebstein's in Scotland, held a fundraising ball last month which has secured the first cardiac nurse in Aberdeen.
She said: "Rebecca's Rainbow holds a very special place in my heart, so when we discussed fundraising at the start of the year, I knew I wanted to do my bit for Rebecca and her family, and the whole team were supportive. Coming from a nursing background I sympathise that not every service can be provided to the public, but I think this service, which Rebecca's Rainbow Heart highlights is a vital and extremely important service to children's healthcare. I am delighted that the team at Temple Medical are raising money to help fund a cardiac nurse for the Grampian region who can support and help numerous families in the north-east."
Dr Sam Robson, said: "It has been a real challenge to fit in training for us, as we both have such hectic work and home schedules. We are aiming to do three, 25-30 mile cycles a week until the race, increasing the distances as we progress. It's going to be tough, but it will be a great achievement for us when we complete it and we're hoping to raise as much money as possible for Rebecca's Rainbow Heart."
Six employees from Temple Medical have already showed their support for another local charity rocking their tiaras at the Bling Fling charity 10K walk in May and successfully managed to raise £680 for the event.
A just giving page has been set up in support of Rebecca's Rainbow Heart. To make a donation to Temple Medical's charity appeal page please visit www.justgiving.com/Karen-and-Sam or contact the clinic on 01224 869997 for more information.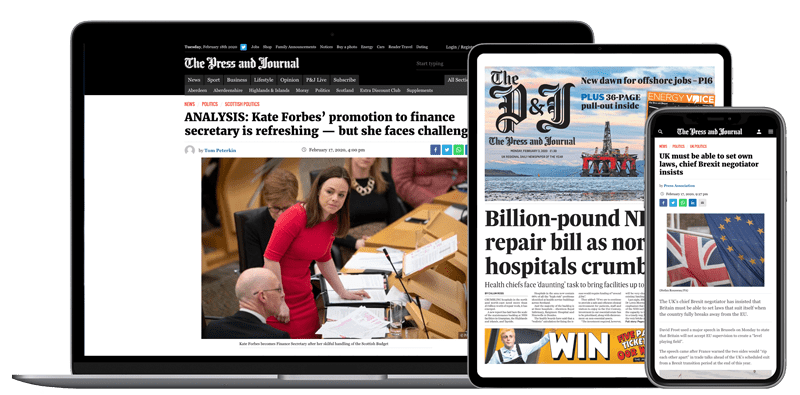 Help support quality local journalism … become a digital subscriber to The Press and Journal
For as little as £5.99 a month you can access all of our content, including Premium articles.
Subscribe