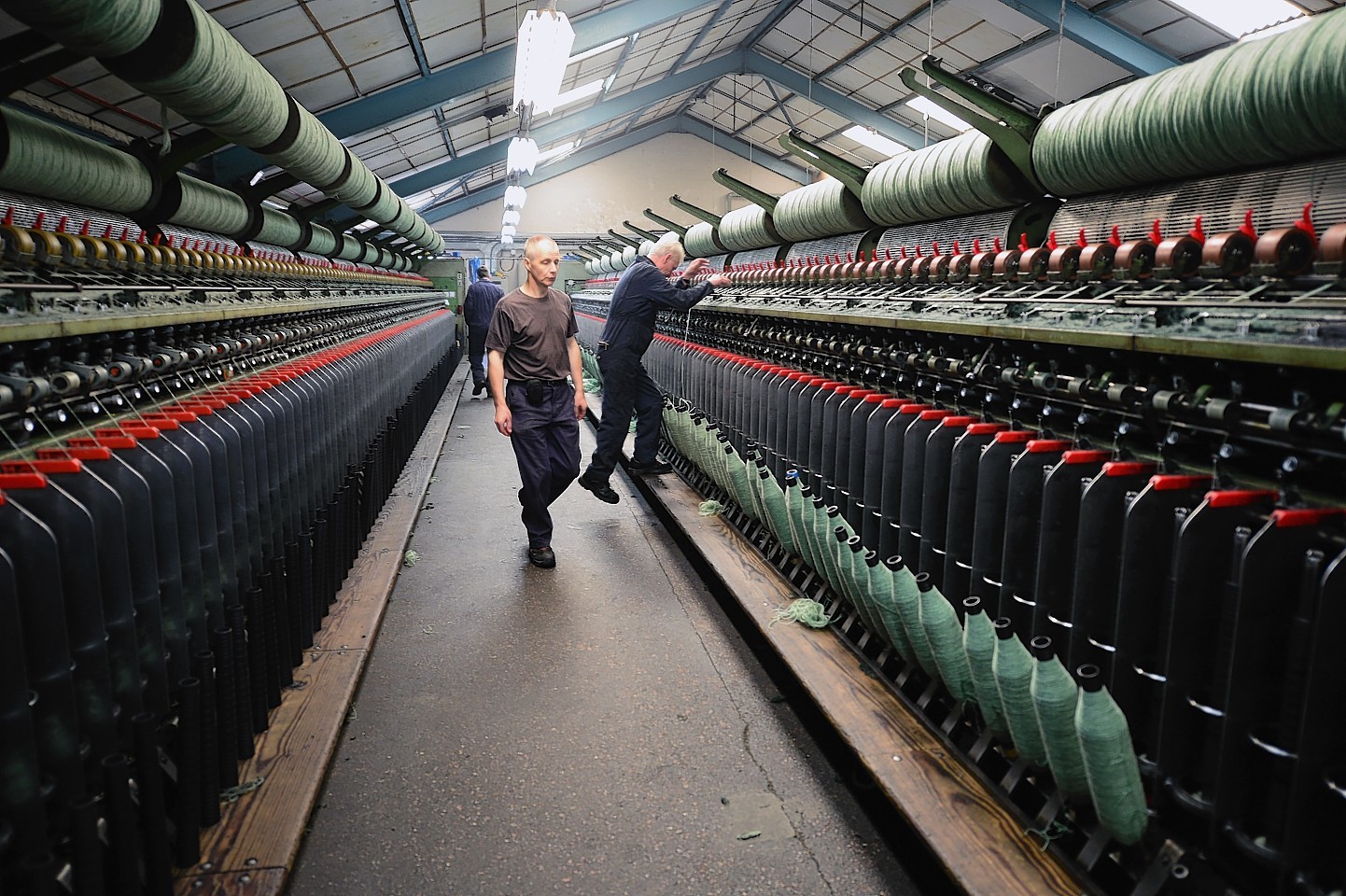 Three new Harris Tweed jobs are to be created in the Western Isles after a community windfarm trust takes the unprecedented step of buying looms to lend to aspiring weavers.
Getting hold of a loom to make the tweed has been virtually impossible in recent years as the world famous textile undergoes a renaissance.
Consumer demand for the cloth is matched by a shortage of looms as more than 50 new Harris Tweed weavers are thought to have entered the workforce in the past six years.
Many more are queuing up to join the industry but all the spare looms in the islands have been snapped up.
Until now, none has been manufactured for decades and an audit across the islands showed that all known looms are in productive use.
Second hand models are impossibly hard to source.
Now the Muaitheabhal Community Wind Farm Trust will purchase three new tweed looms from manufacturers Griffith Textiles which will then be rented to three new weavers living within the trust's area which covers Pairc and Kinloch in Lewis and North Harris.
If successful, more looms will be ordered.
The initiative will enable new weavers to develop a business at home, support the local economy and also support existing weavers.
The trust's Helen Sandison said: "The trust are proud to be in a position to be able to offer this sort of opportunity to residents in the trust area. It meets our charitable purposes of creating employment and supporting the population."
The project will be managed by the Harris Tweed Weavers Association, which will receive a management fee from the trust.
William Macleod, development officer for the association, said: "The leasing of these looms will significantly reduce the start-up costs for new weavers at a time when the purchasing cost of a loom are considerable.
"We are confident the project will bring much needed jobs to the local community."
Applicants do not need to be trained weavers, although previous experience will be an advantage.
Under an unique Act of Parliament, every piece of tweed must be woven at weavers' own home and manufactured exclusively in the Western Isles.
The textile has ditched its dowdy old-fashioned image and is now in trendy high demand by global stylemakers.
New markets are emerging with Japan and Asia replacing America as the sector's largest buyer.
Muitheabhal Community Wind Farm Trust distributes the community benefit fund available from the planned Beinn Mhor wind farm on Eishken in South Lochs which is owned by French-controlled International Power.