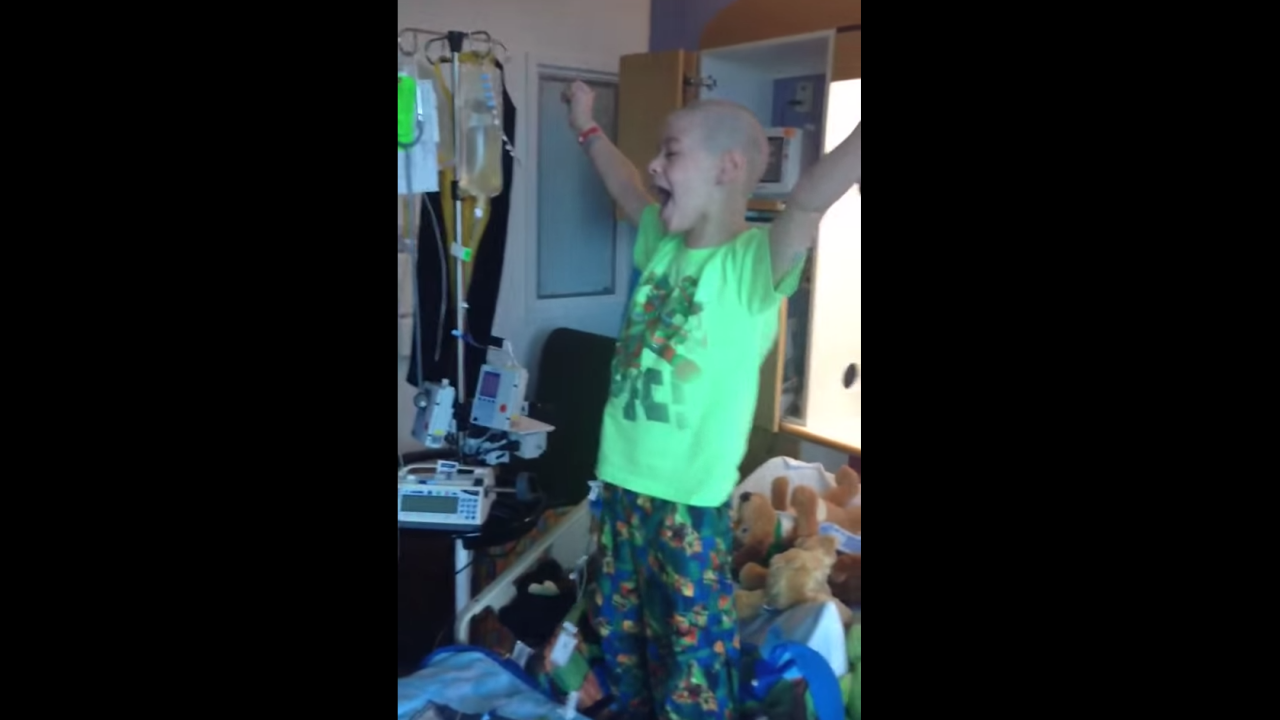 The heartfelt moment a sick boy jumps for joy after he's told he can leave the hospital has been captured on video and shared online.
Seven-year-old Avery was told he could go home after 23 days of intense chemotherapy, and he could not be happier with the news.
He is battling leukaemia for the third time and will sadly return to hospital next week for a bone marrow biopsy, to see if the cancer has cleared.
The video was uploaded to YouTube on 27 August where it has received over 168,000 views.