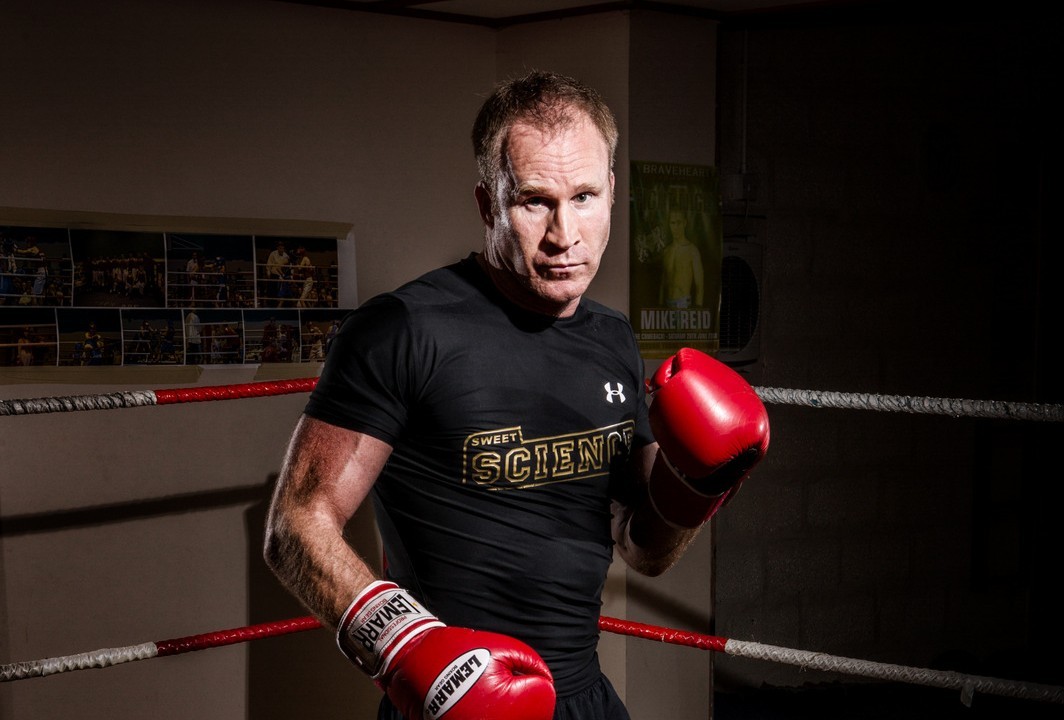 Andy Craig, 47, owner/director at north-east fitness specialist Sweet Science Inc explains how he has progressed through a successful boxing career to where he is today.
What did you want to be when you were young?
Growing up in Netherley I wanted to be a professional footballer and was always actively involved in different sports teams from a young age. When I took up boxing aged 12, however, all other pursuits soon went out the window; it was boxing – often referred to as 'the sweet science' – or nothing for me from then on.
What are the main career stepping stones you have taken?
During my teenage years I became a member of the Aberdeen Amateur Boxing Club (AABC), competing at different tournaments across Scotland.
A long and successful boxing career followed, which saw me become a four-time Scottish senior welterweight champion and represent Scotland at international level. In 1999, I decided to hang up my gloves having competed in more than 140 bouts.
Outside the ring, I have worked as a fitness instructor for the past eight years and spent more than a decade in residential & educational social work at the former Oakbank School in Aberdeen. In 2008, I completed a BSc (Honours) degree in Sports Science from the University of Aberdeen. I am also a level four advanced personal trainer, a British Boxing Board of Control professional boxing trainer, boxing instructor and personal trainer.
In recent years, boxing – traditionally a sport associated with working class people – is growing more and more popular with professionals and other white-collar workers. The training aspect of boxing is becoming more appealing to those seeking excitement, fitness and a healthy lifestyle.
This led me to the foundation of Sweet Science Inc and the company's innovative boxing fitness programme; designed to teach the techniques that an elite boxer would use to ensure they are in peak physical condition.
Along with my business partner, Angie Craigie, we offer a wide range of classes to more than 500 people per month. We aim to make our classes as accessible as possible for people of all ages and levels of experience – with separate classes available for men, women and young people aged between five and 18-years old.
Both Angie and I are highly experienced instructors, certified to meet recognised UK guidelines by the British Boxing Board of Control and the Register of Exercise Professionals. This helps me stand out as one of the north-east's most experienced and qualified head coaches.
We both lead classes and work hard to ensure that health and safety is of paramount importance in all our sessions. All class programmes are designed to be non-contact and suitable for people of all levels of fitness; however, the company's coaches are qualified to assist those who express a desire to develop their skills and progress to contact training.
Based in Westhill, our classes attract a large number of workers from the surrounding oil & gas and subsea companies who have given us great feedback. Now we're looking to take the company to the next level and are actively searching for our own custom-designed premises where we can take classes.
Anything you would do differently?
I would have dedicated myself 100% to my boxing career. When I was 17 I was given the opportunity to turn professional but turned it down as it would have meant moving away from home. There were far more opportunities outside Aberdeen, for instance in Glasgow and London, but I was a bit of a homebird back then. The system is far more structured nowadays with greater opportunities for young fighters.
Who's been your greatest influence?
My late father, also Andrew. Without his advice, I would have given up boxing a long time ago. He used to drive me up and down the country so that I could compete at various events. I remember on one occasion we made the six-hour round trip for a bout in Invergordon only for me to force a stoppage from my opponent a minute and a half into the first round.
Adam Smith, my manager at Aberdeen Amateur Boxing Club, was also a great help and we're still friends to this day.
Best achievement so far?
My greatest sporting achievement was taking part in the European Boxing Championships in Greece in 1993. My greatest personal achievement is being a parent, along with my partner Debbie, to our two amazing kids; Amber, 4, and Drew, 3.
What do you want to achieve in the rest of your career?
I'd like to put boxing back on the map in Aberdeen and Scotland. Boxing sometimes has a bit of a bad name but we see it as our mission at Sweet Science Inc to educate people about the health benefits the sport can bring.
What would your autobiography be called?
Hard work, dedication and consistency. Ultimately, fitness is a lifestyle choice and people shouldn't expect results overnight without putting in the necessary effort.
What has motivated you?
Throughout my career I have met numerous like-minded people who share my philosophy on the importance of holding the proper qualifications to work as a fitness expert. Here at Sweet Science Inc, we pride ourselves on doing things the right way, as demonstrated by our range of qualifications and accreditations.
Both Angie and I regularly attend continual professional development programmes to ensure our abilities, skills and knowledge are constantly challenged. We have an impressive network of coaches and fitness professionals that we work with. Recently, we visited the Irish Olympic Boxing Team where we shadowed coaches at the national training camp and studied their methods.
Is there any day in your career you would like to live again?
Every boxing contest but one in particular when, in the late 1980s, I was one bout away from taking on Joe Calzaghe. We both made it through to the latter rounds of the British Amateur Boxing Association Championships but, unfortunately for me, I narrowly lost my semi-final to an English fighter. It would have been a great claim to fame if I'd taken on one of the true greats of the past 20 years.
What's your dream job?
Asides from my current role at Sweet Science Inc, I would love to be a corner man for an elite pro fighter – someone like Ricky Burns or a young Dick McTaggart.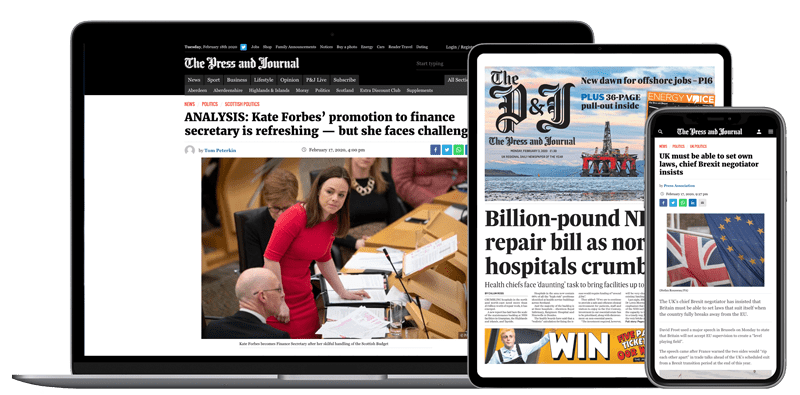 Help support quality local journalism … become a digital subscriber to The Press and Journal
For as little as £5.99 a month you can access all of our content, including Premium articles.
Subscribe