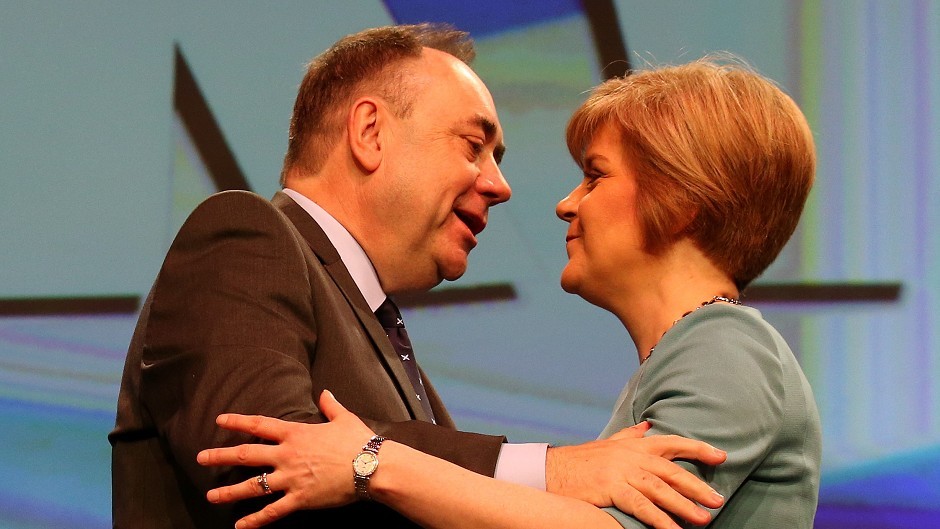 Nicola Sturgeon has universal support among north and north-east SNP MSPs to take over as party leader from Alex Salmond.
Nationalists in Grampian and the Highland and islands said she was the first minister's natural successor.
Ms Sturgeon is regarded as the only contender for both first minister and SNP party leader after Mr Salmond's shock resignation within hours of voters saying an overwhelming No to independence.
While she has yet to officially put her name forward, she said she could "think of no greater privilege" than to seek to lead the party.
Fellow Scottish Government minister and Moray MSP Richard Lochhead said: "Nicola is popular right across Scotland and she has certainly made her mark in politics in Scotland and beyond.
"I have known and worked with Nicola for two decades. She is the standout politician of her generation and has my wholehearted support."
Both Mark McDonald in Aberdeen Donside and Kevin Stewart in Aberdeen Central said they were "100% behind" her.
Mr McDonald said: "I think Nicola has been a first class deputy leader and deputy first minister, and her performance in the referendum campaign was nothing short of fantastic
"I know that she will be an exceptional leader of our party and our nation. I have no hesitation in backing her."
Mr Stewart said: "I think during the course of this campaign and during her time in parliament Nicola has proven herself an exceptional politician and leader."
Stewart Stevenson, MSP for Banffshire and Buchan Coast, called her a "worthy successor" to Mr Salmond and said she would "lead the campaign for Scotland with distinction".
Maureen Watt, MSP for Aberdeen South and North Kincardine, said: "Nicola has been an excellent deputy to Alex Salmond for 10 years, has blossomed in that role and will make an excellent successor."
Dennis Robertson, MSP for Aberdeenshire West, said: "I would wholeheartedly support Nicola.
"She has been an extremely competent deputy first minister in her role supporting Alex. She is also a person who listens to the party and engages with party members and not just parliamentarians."
Rob Gibson, MSP for Caithness, Sutherland and Ross, said he was "delighted that Nicola is in key position".
Dave Thompson, MSP for Skye, Lochaber, and Badenoch, said it seemed very likely that Ms Sturgeon would be the only nominee adding: "I certainly would not be unhappy with that."
Alasdair Allan, MSP for the Western Isles, said: "I have known Nicola since we were both students, and believe she would make an outstanding leader of the independence movement."