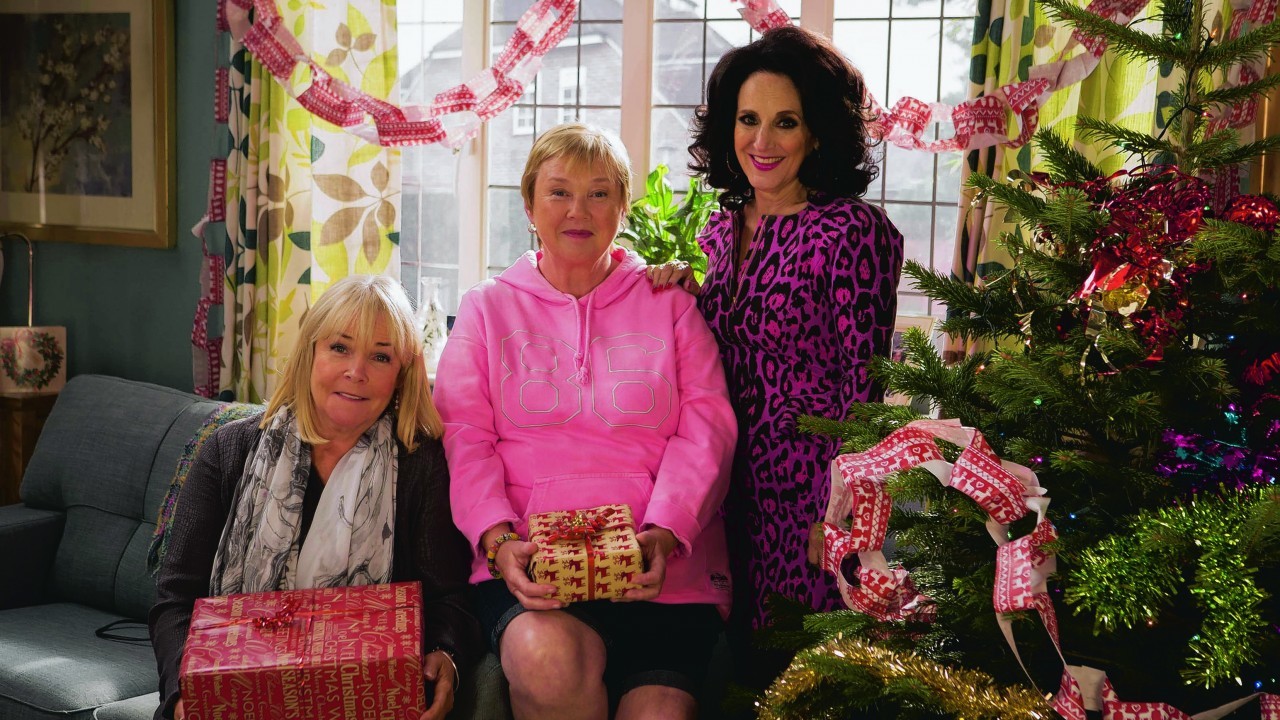 Before the permatanned, hair-extensioned stars of Towie, a different gang of Essex girls lit up our screens, on the much-loved sitcom Birds Of A Feather.
Fans flocked to the BBC show from 1989 to 1998 to watch the trials and tribulations of Chigwell sisters Sharon and Tracey and their next-door neighbour Dorien, who could give Gemma Collins a run for her money in the diva stakes.
When the trio returned for a new series last year (this time on ITV), around eight million viewers tuned in each week to see Sharon in her new job at World of Quid, Tracey keeping her house in order and Dorien enjoying success as a racy novelist.
From cuppas in the kitchen and the occasional sisterly spat to Dorien's outrageous flirting, we take a look at the secrets of Birds Of A Feather's enduring success.
TRACEY STUBBS
When we first met home bird Tracey (Linda Robson), her husband Darryl was in jail for armed robbery, and most of the sitcom's action took place inside her plush Chigwell home. Whether she was fretting over son Garth getting in trouble at boarding school, or gently nagging sister Sharon, her heart was always in the right place. These days, Tracey still couldn't be happier having a natter over a cup of tea (or a glass of vino) in the kitchen. She's also got a fear of flying, so isn't too happy when she has to jet all the way to the Canary Islands for Christmas in the upcoming special.
SHARON THEODOPOLOPODOUS
Despite her tongue-twister of a name, Sharon (Pauline Quirke) is as straight-forward as they come. She says exactly what she wants – even when she shouldn't. During the show's original run, Sharon moved from her London council flat to live with Tracey, while her Greek-Cypriot husband Chris was locked up in prison with Darryl. Much humour was derived from Sharon's rather tense visits to see Chris, and her matter-of-fact approach to customer service at the cafe she ran. Fashion wasn't much of a forte then (remember those shellsuits and jazzy shirts?), and she's still partial to some comfy sportswear in the new instalments.
DORIEN GREEN
Pat Butcher wasn't the only TV character in the Nineties with a penchant for leopard print and big earrings; man-eater Dorien (Lesley Joseph) was just as eye-catching in her outfit choices. With hair taller than a skyscraper, and skirts shorter than a relationship in Made In Chelsea, Dorien ruled her roost with a diamond-clad fist – woe betide any handsome young tradesman who knocked on her door! And who could forget her rendition of Like A Virgin when the pals headed out for a night on the tiles? Luckily for viewers of the ITV show, Dorien still loves the high life as much as ever, and is now enjoying success as a writer of saucy novels under the pen name Foxy Cohen (sample title: Sixty Shades Of Green). In fact, in the upcoming series, she decides Sharon could be the heroine of her next book.
THE THEME TUNE
The Irving Berlin song What'll I Do was – and still is – the theme tune to the show, and from series three Quirke and Robson (who recently sang again in Gareth Malone's All Star Choir for BBC Children In Need) performed their own version. The credits also feature pictures of Sharon and Tracey growing up, from infancy to teenage years and adulthood, and home video footage of them playing together. In the new series, Dorien is also in the opening titles, and Lesley Joseph does a bit of singing too.
THE CHEMISTRY
Their characters may bicker at times – well, a lot of the time – but the trio have an unbreakable bond, which they also share in real life. Quirke and Robson were pals since childhood, and attended theatre school together. They have also become firm friends with Joseph. "I do feel sorry for the director at times," Quirke confessed during filming for the new series. "We're always gossiping when we're together. At the moment, it's what we're buying for Christmas."
THE SCRIPTS
There weren't many women-centred comedies when the show hit screens in 1989, and comedies about female friendship, such as Girls and Sex And The City were a long way off. Much of Birds Of A Feather's success was down to the brilliant writing by Laurence Marks and Maurice Gran. Tracey's new money versus Sharon's gritty background, Dorien's 'healthy' sexual appetite, and the genuine affection between the trio all made for riveting viewing – and still do in the revived version, which Marks and Gran have helped pen.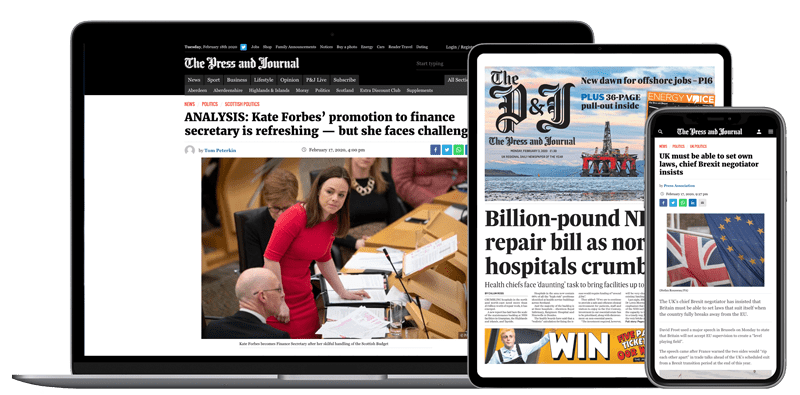 Help support quality local journalism … become a digital subscriber to The Press and Journal
For as little as £5.99 a month you can access all of our content, including Premium articles.
Subscribe