 The father of a British teenager killed in Syria has described him as a "martyr" as he revealed he tried to convince him not to fight in the war-torn country.
Abdullah Deghayes, 18, from Brighton, whose uncle is a former Guantanamo detainee, is believed to have died earlier this month after leaving the UK in January.
His brothers Jafar, 16, and 20-year-old Amer have also travelled to Syria, their father said.
Abubaker Deghayes, who learned of his son's death on Monday via Facebook, said Amer suffered a bullet wound to his stomach in the battle in which his brother was killed.
He revealed he travelled to Turkey earlier this year to meet two of his sons, Abdullah and Jafar, in an attempt to stop them entering Syria to fight.
Speaking outside his home in Brighton, Mr Deghayes said: "As I far as I know Abdullah went to Syria without my consent, nor his mother's consent, to fight Syrians against the dictator Bashar al-Assad.
"He was killed in a battle. His brother, who is also there, is injured. The third brother who is also there is OK. He is fine.
"I never encouraged them, nor anybody, as far as I know, who is around them encouraged them. They went of their own free will. They went without taking consent from their parents.
"I am sad for the loss of Abdullah but at the same time I can feel some comfort that he went for a just cause. The cause is to help those who are being bombed daily by Assad and killed by his bombings and air raids and soldiers for nothing except to ask for their freedom.
"I hope this was his intention, I hope he is rewarded and I hope he is in peace now."
Mr Deghayes insisted his three sons were not "terrorists" but had travelled to Syria to defend "those who are weak".
He said his sons had been "stubborn" about travelling to Syria after seeing videos of the atrocities online.
Asked whether he believed Abdullah was a martyr, Mr Deghayes replied: "Of course I think, as a Moslem, that my son is a martyr.
"Anyone who dies for a just cause is a martyr."
Mr Deghayes said his son Amer had travelled to Syria with a convoy, before Abdullah and Jafar followed later.
The teenager is the nephew of Omar Deghayes, who was held by the United States as an enemy combatant at Guantanamo Bay detention camp between 2002 and 2007 after he was arrested in Pakistan.
Around 400 Britons are believed to have gone to Syria over the last two years, authorities believe, with an estimated 20 having died.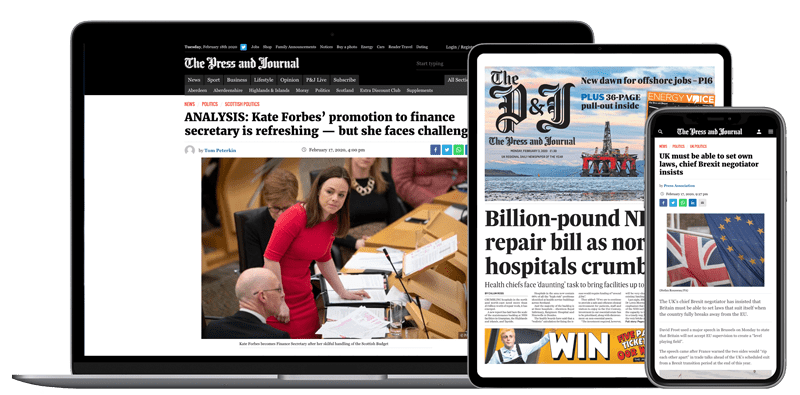 Help support quality local journalism … become a digital subscriber to The Press and Journal
For as little as £5.99 a month you can access all of our content, including Premium articles.
Subscribe