 The owners of the Macdonald Aviemore Resort have hailed a "new era" for the group as it announced a new finance deal with its lenders.
Macdonald Hotels has said its directors now own 100% of the share capital of the group – worth about £11million – after spending months renegotiating its debt facilities with Lloyds Banking Group.
The hotels group joined forces with HBOS in 2003 to take the firm off the stock market in a deal worth £590million.
Yesterday the hotels group said it had struck a deal with Lloyds, which took over HBOS during the banking crisis, to extend its banking facilities for five years after its existing loan agreements had expired in September.
Gordon Fraser, group finance director, said the group "in its 24-year history has never been better placed", with debt facilities with Lloyds now amounting to £299million, down from £314million at the start of 2013.
"Although it is our plan to reduce our debt further over the next few years, the new banking facilities allow for capital expenditure of over £70million over the five-year term," he added.
The company's accounts, which were delayed being finalised as it negotiated with the bank, revealed the company made a pre-tax loss of £6.5million in the year to March 28, 2013, due to write-downs on the value of some of its properties and an exceptional £4.3million payment to the bank.
The firm said its operating profit rose 7% to £14.9million.
Turnover at £138.6million was flat on the year.
David Guile, the chief executive, said the boost in operating profit was due to a number of good performers in its portfolio, including the Aviemore resort. He added that the firm now planned to invest £5million in the Highland hotel complex.
The hotel group said the Aviemore Resort achieved a profit before tax of £600,000 compared to a loss of £200,000 in the previous year from turnover of £9.5million – up 8% reflecting growth in both the leisure and conference segments.
The company also said it completed a sale and leaseback deal on its Oxford flagship, the iconic Randolph Hotel, which would also be used to pay down debt.
Mr Guile said the company has been performing more strongly during the rest of 2013 and into the first quarter of this year.
"We have achieved continued sales and profit growth of 5% and 7% respectively this financial year to March 2014, driven primarily by a four percentage point growth in occupancy. The commercial and leisure segments continue to grow. However the conference market is still inconsistent."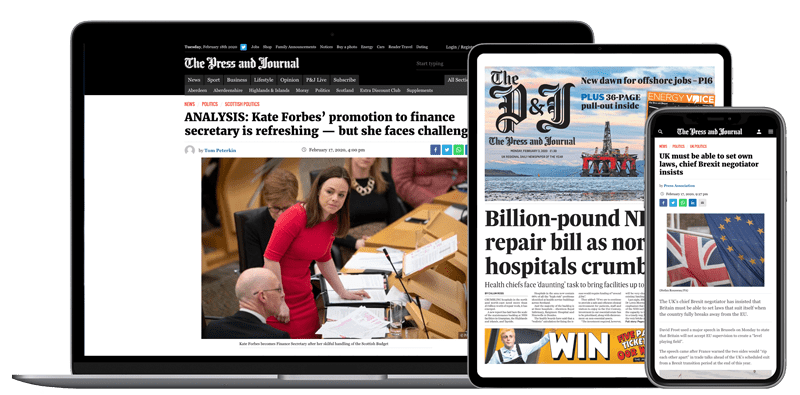 Help support quality local journalism … become a digital subscriber to The Press and Journal
For as little as £5.99 a month you can access all of our content, including Premium articles.
Subscribe