 East met north-east yesterday when about 400 Marathi-speaking people, a host of Bollywood stars and a Michelin-recommended chef descended on Aberdeen to celebrate Indian culture.
The European Marathi Sneh-Sammelan (EMS), a three-day festival for migrants from the west Indian state of Maharastra, began yesterday at the Beach Ballroom.
Bollywood actresses Reema Lagoo and Sonali Kulkarni, TV, theatre and film star Spruha Joshi and veteran actor Dilip Prabhavalkar flew in for yesterday's opening ceremony.
Members of the Marathi community in Aberdeen suggested bringing the EMS to Scotland for the first time after the last event was held in Cardiff in 2012.
Committee member Vrijal Kulkarni, who lives on Stonehaven Road, Aberdeen, said: "We want to make a contribution to the community and language of the Marathi people.
"We also want the Marathi migrants to learn about local culture and for the people in the north-east to know about our culture.
"It is also important for the younger members of the community to enjoy Scottish and Marathi culture.
"We want people from all over Europe to come to Aberdeen and see how we live and what we do."
The EMS began in the Netherlands and the first festival was held in Biesbosch, Dodrecht, near Rotterdam in 1998 and has since been held all over Europe, including Germany, France, Switzerland and Norway.
Those attending this weekend's festival will sample the delights of the only Michelin-rated Maharashtrian chef, Manoj Vasaikar, from London, whose food will be cooked throughout the event.
The world premiere of Marathi film Salaam, a performance of the White Lily Night Rider play and a ceilidh with band Danse McCabre will take place at the Beach Ballroom.
Tomorrow, guests will have the option to explore the north-east by taking part in harbour or distillery tours and shopping in the city centre.
Mr Kulkarni added: "We want everyone to enjoy the festival as much as we enjoyed bringing it to Aberdeen."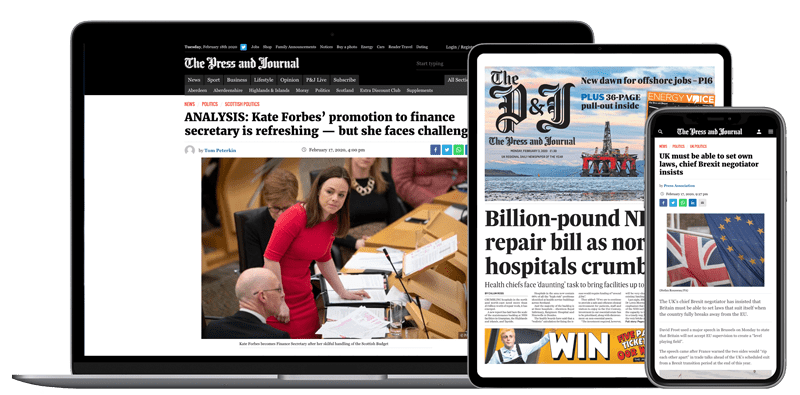 Help support quality local journalism … become a digital subscriber to The Press and Journal
For as little as £5.99 a month you can access all of our content, including Premium articles.
Subscribe