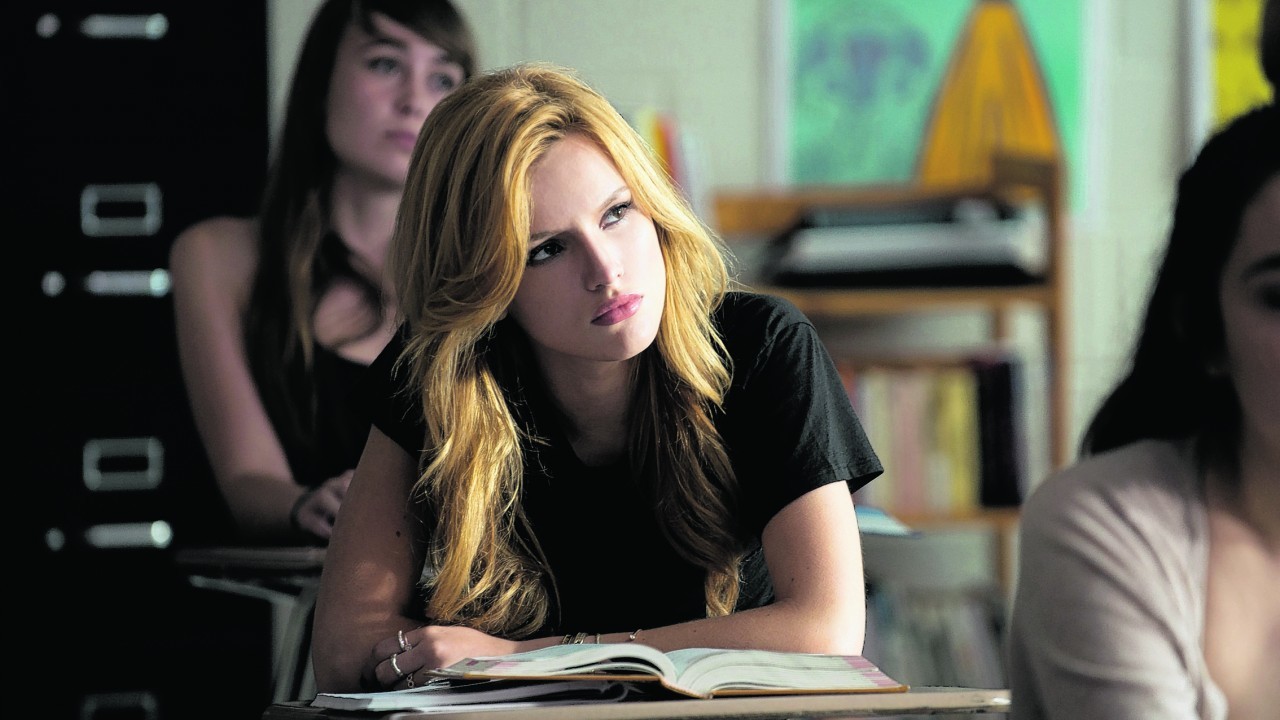 Accustomed to sunnier climes, beautiful Florida-born actress Bella Thorne light-heartedly objects to the British weather as she stands shivering in her hotel room, eagerly awaiting the arrival of a cosy robe from an assistant.
Having starred in a string of American TV shows, such as Dirty Sexy Money and Shake It Up, Thorne is no stranger to fame, and the 17-year-old Disney star exudes a confidence that surpasses her age.
She hasn't always felt so confident, however, and admits that growing up in the industry can have its downsides.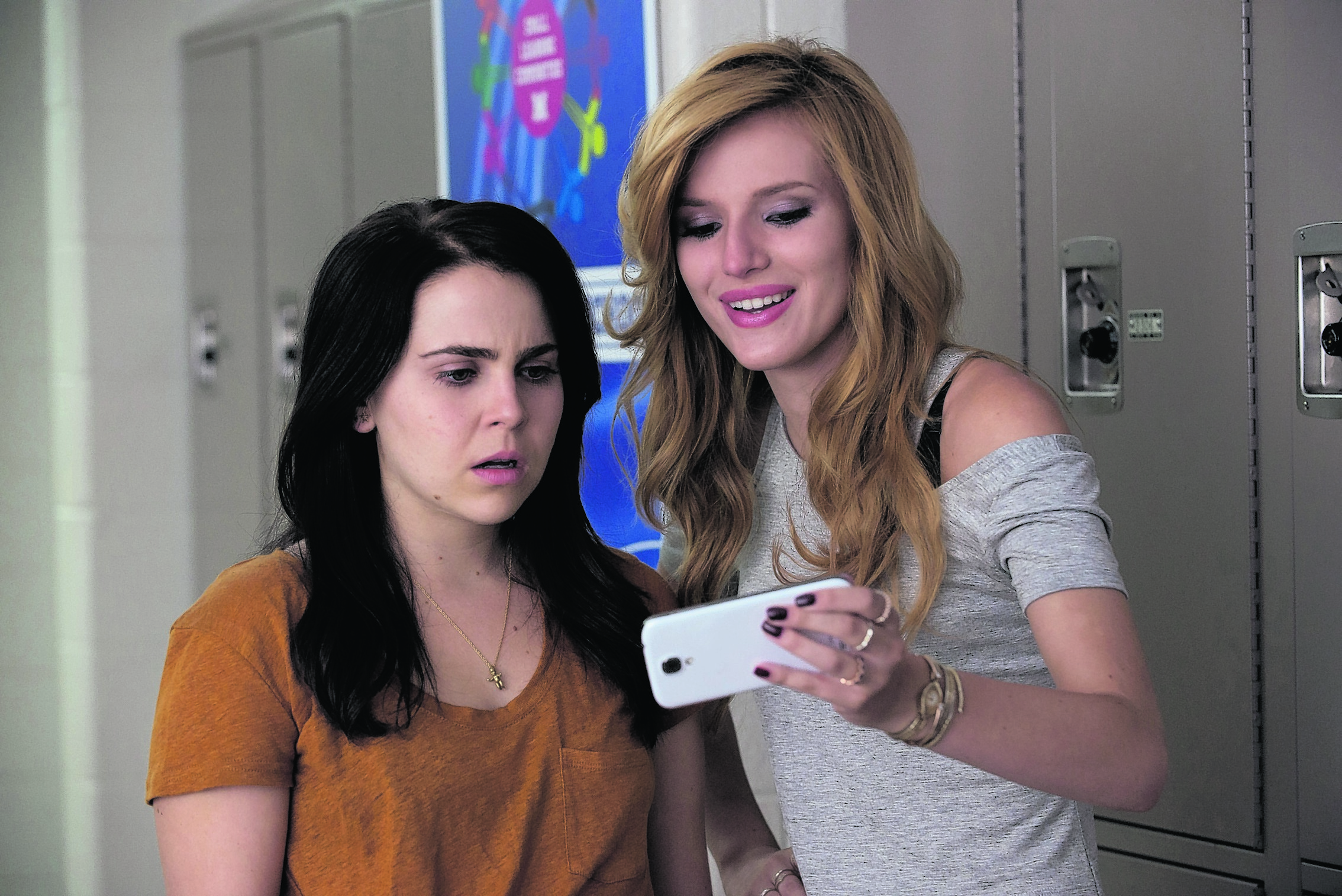 "I constantly felt the need to please people and I didn't know who I was," she says. "I'm so happy I know who I am now, and that I am very comfortable with myself."
Like all teens, though, she isn't immune to the vulnerable position of having her entire life played out on social media – which, of course, can be massively magnified when you are famous – and she's experienced both the positive and negative aspects of this.
"Social media can be great, in the way we use it to get people involved in charity," she reasons. "Then you have people that use it for mean and demeaning ways…"
The generally upbeat actress, who has spoken of being bullied as a child, is momentarily serious.
"Online bullying is scary, because anyone can hide behind a screen and say things like, 'You're ugly, you're fat, your nose is too big and your eyes are too far apart'."
In new comedy The Duff (which stands for 'Designated, Ugly, Fat Friend'), Thorne steps into the bully's shoes – but she's proud of the film.
"I think all classic teen films have their moment in the sun," she exclaims passionately. "This is hopefully the film of our generation."
Based on a novel by Kody Keplinger, the story follows the smart and funny Bianca (Mae Whitman), who is shocked to discover that, at her school, she's been labelled 'the Duff'.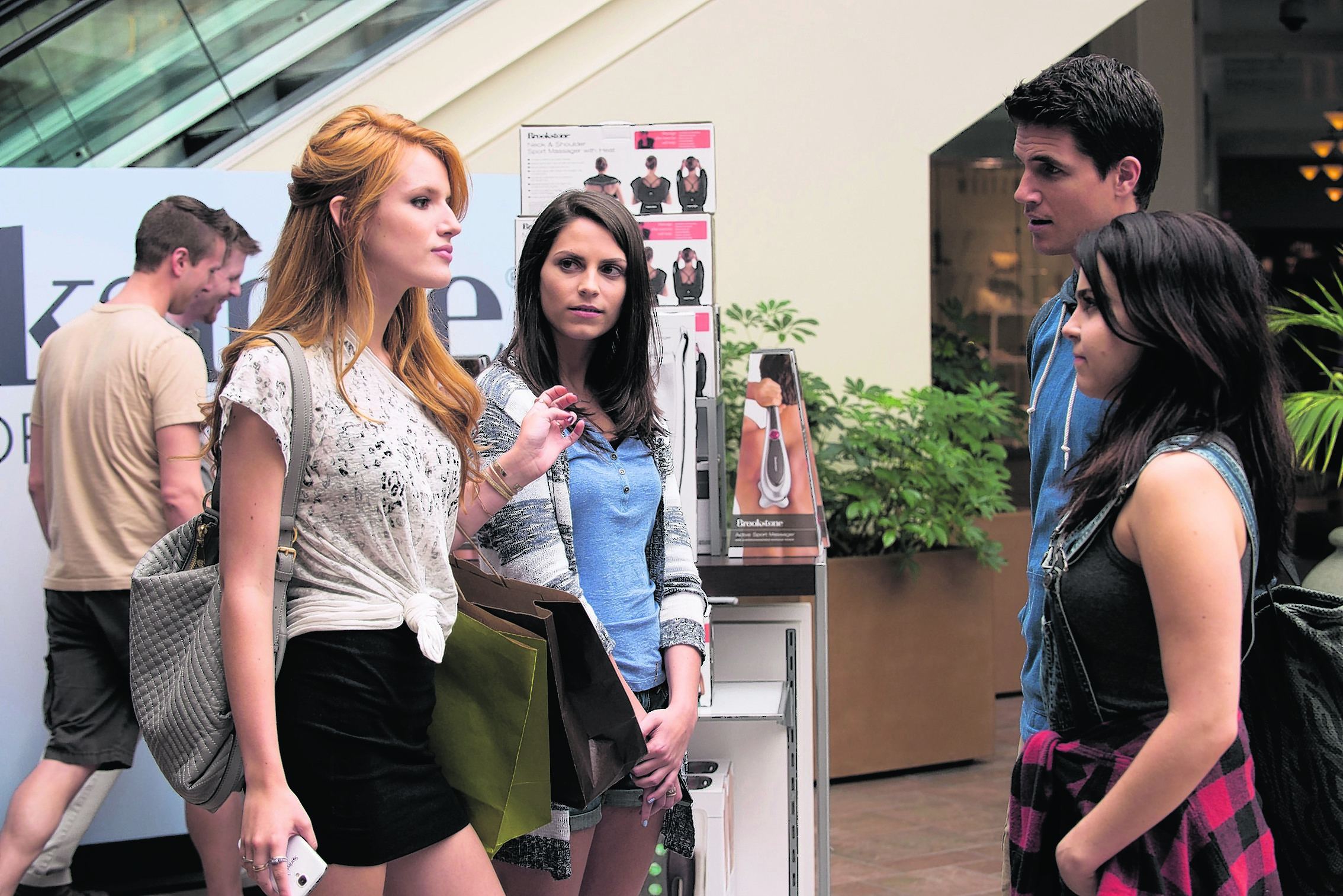 "One of the funniest parts I read was when she [Bianca] pulls up in her car, feeling all badass, and then she parks in between these two really nice cars and says, 'Even my car is the Duff!"'
Thorne reveals that she originally auditioned for the role of Bianca, but was instead cast as her nemesis, the queen bee and school mean girl, Madison. The tactful actress refrains from divulging names, but admits that a real-life mean girl helped her get into character.
"She hates me for no reason," Thorne shrieks, wide-eyed. "I literally have no idea why she hates me. I've only talked to her once in my life, and she hates me with a passion!"
Although likened to Rachel McAdams' character Regina George, leader of the 'Plastics' in 2004's brilliant Mean Girls, Thorne insists that Madison is different.
"Regina is nice to your face and bad behind your back, but my character is mean the whole time! She's everything you don't want to be," says the actress.
She then begins giggling, as she recounts taking a break from shooting the film's prom scene to eat pizza and share "full-on diarrhoea stories" with her co-stars. It's not a first for Thorne, it transpires.
"Usually when I go out to dinner and it's a big group, I go around the table and get everyone to tell the worst, most awkward fact about themselves.
"Just FYI, I've got serious stomach issues," she confesses with a big smile, showing no sign of embarrassment.
While The Duff isn't a typical teen makeover film, Bianca learns to accept herself, and finds the confidence and courage to instigate a social pecking order revolution.
"It stands out because it really talks about labels," says Thorne of the film.
"Every character in the movie starts off with a label, and we tear it down through each scene." Bar Madison, unfortunately. "Everybody else has their moment in the sun and my character doesn't.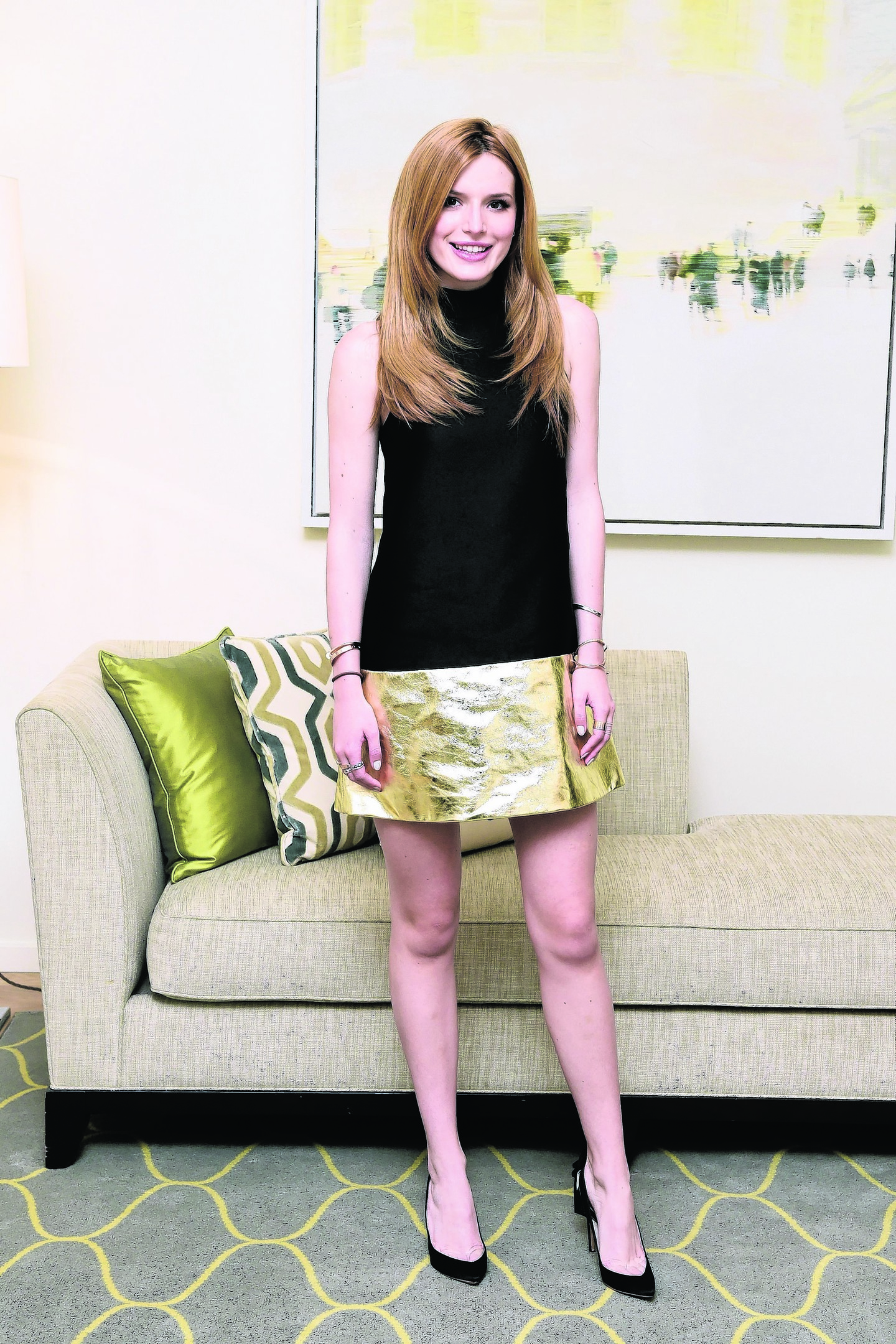 "Hopefully this movie will change people and make kids more aware of what they are doing," adds the actress, who despite rumours of a budding romance with Pamela Anderson's son Brandon, announces that she's single for the first time in five years.
The young star seems more intent on being a good role model to her millions of Twitter and Facebook followers.
"I am trying to change the world, little by little, but I am still me. I'm only 17 and I'm going to make mistakes," Thorne reasons.
"My whole life can't be about trying to make other people happy; sometimes I have to make myself happy too."