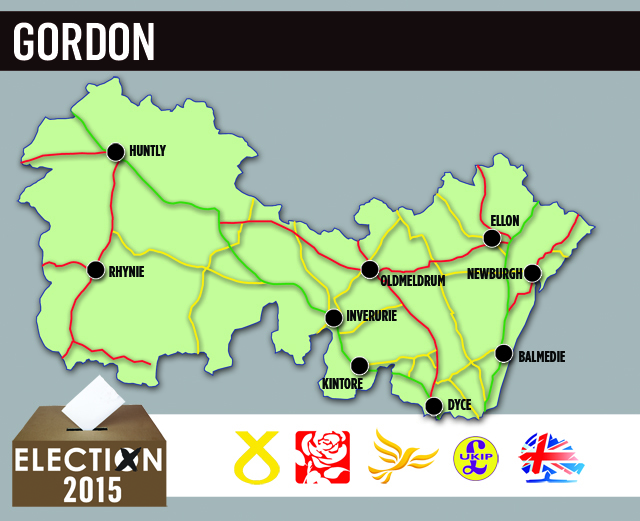 It promises to be one of the most hotly-contested seats at the general election, with the added spice of a former first minister as one of the candidates.
Anyone with a passing interest in British politics will be eagerly-awaiting the result from Gordon in the early hours of May 8.
While many shocks are expected in seats where high-profile figures such as Nick Clegg and Jim Murphy could lose, there are others that stand out because a well-known challenger could win.
As with Nigel Farage in South Thanet and Boris Johnson in Uxbridge, Alex Salmond's bid to return to Westminster as MP for Gordon will be one of the stories of the election, whether he wins or loses.
Many of those hearing about Gordon for the first time will be unaware that, although Aberdeen is not in the constituency's name and much of the area is rural, it is also in effect the Granite City's third seat.
General Election: Entire guide to voting in the north and north east of Scotland
The north Aberdeen suburbs of Bridge of Don, Danestone, Bankhead and Dyce are home to about a third of Gordon's residents, with many others living in Aberdeenshire commuter towns such as Inverurie, Ellon, and Kintore, and beyond to Huntly.
The downturn in the oil and gas industry will be a key concern for the large number of voters connected to the sector, while improvements to transport links have also been a perennial issue, and there is ongoing concern about funding for NHS Grampian and the local authorities.
But despite these local issues, for those on the outside looking in, the contest in Gordon is about national politics and personalities, one in particular.
Mr Salmond is not the only big name in the area – indeed if he wins, the former SNP leader will represent a seat which includes the golf club built by his one-time friend and more recent critic, Donald Trump, at both Westminster and Holyrood.
But the bookies and pundits appear to agree that the former first minister will lead the charge of an army of new SNP MPs which looks likely to head south to try to re-shape UK politics.
They are confident they are correct because the Liberal Democrats' hopes of hanging on to a seat held by their deputy leader Sir Malcolm Bruce for the last 32 years have been dealt a quadruple blow. The SNP surge means that Gordon would be a target for the Nationalists anyway, but add into the mix that their candidate is the biggest of their big beasts, that the Lib Dems are expected to suffer a collapse in support nationally, and that their well-known incumbent MP is retiring, then it is difficult to dispute the assessment.
Christine Jardine, the Lib Dem candidate selected to succeed Sir Malcolm, does disagree, however. For Ms Jardine and others who believe that Mr Salmond has made a major error of judgment and will be left humiliated by defeat in Gordon, there is some hope. The SNP has not recorded particularly impressive results in the seat in the past, finishing a lowly fourth in 2005.
And while the party was the runner-up in 2010, it was 6,748 votes behind Sir Malcolm.
Mr Salmond, who was previously MP for neighbouring Banff and Buchan and is currently MSP for Aberdeenshire East, is also far from universally popular, and while he will undoubtedly draw new supporters to the SNP in Gordon, others may well be deterred by his presence in the contest.
The Lib Dems have described him as the "best recruiting sergeant" they could hope for in the area.
Aberdeenshire also voted by 60-40 against independence in last year's referendum. However, the referendum result only works against the Nationalists if a majority of pro-UK voters agree to get behind one candidate.
Ms Jardine previously worked as an adviser to Deputy Prime Minister Nick Clegg, and the Lib Dem leader travelled to the constituency last week to issue a plea for backing from Labour and Conservative voters.
Some will no doubt put stopping Mr Salmond ahead of their own party loyalties, but that will be difficult for others, particularly given that both Labour and the Tories have traditionally enjoyed reasonably strong support in the area.
Labour finished runner-up in 2005, and the Conservatives were second in the five contests before that, coming within just 274 votes of victory in 1992.
Tory candidate Colin Clark, a local businessman, and Labour's Braden Davy, who worked as a parliamentary assistant to Aberdeen South MP Dame Anne Begg, will believe they have just as much right to be the "stop Salmond" candidate.
Indeed, Mr Salmond himself has said that he believes the Conservatives will be a bigger threat than the Lib Dems, given the party's dire national ratings.
However, a poll by Lord Ashcroft in January put the SNP in the lead on 43%, with the Lib Dems in second on 26%, Labour on 14% and the Tories on 11%.
The "others" scored 6% in that survey, and Emily Santos is the only other candidate standing, with the 26-year-old nurse representing Ukip and no doubt hoping to gain experience and exposure from standing in such a high-profile contest.
Candidates
Conservative
Colin Clark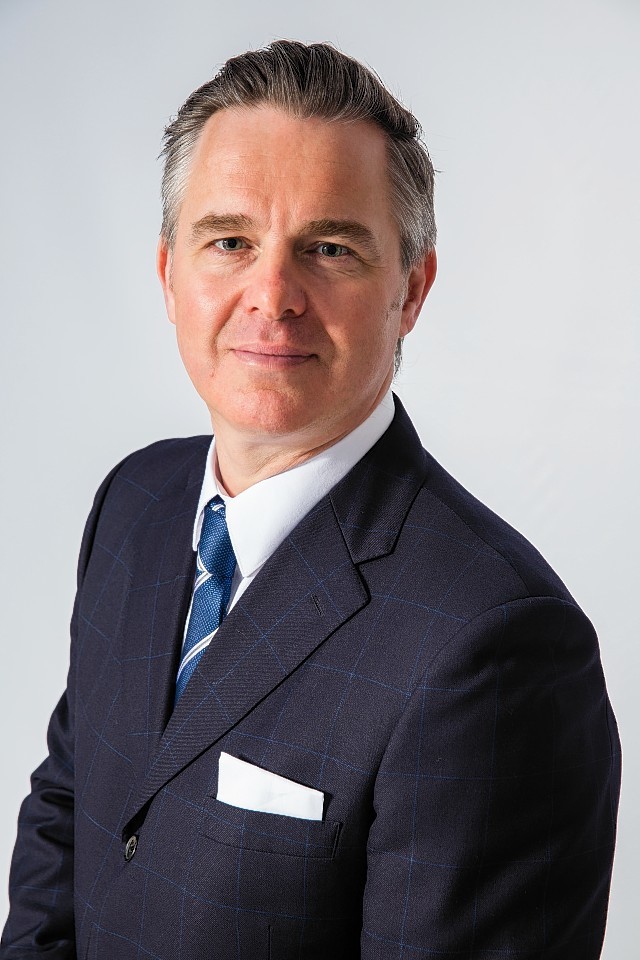 Labour
Braden Davy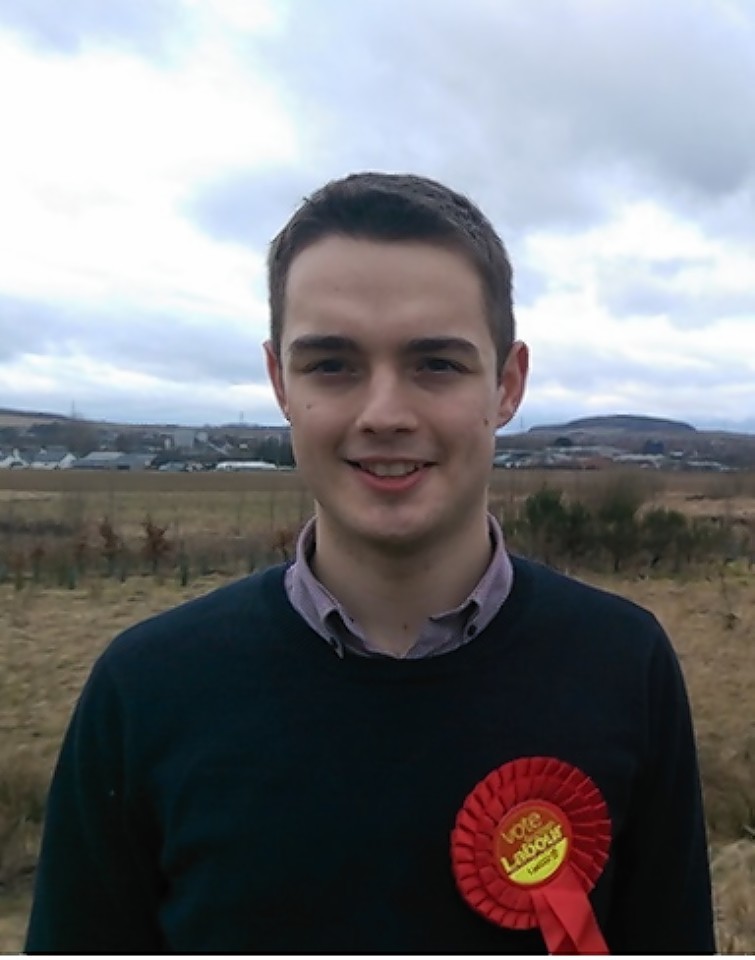 Liberal Democrat
Christine Jardine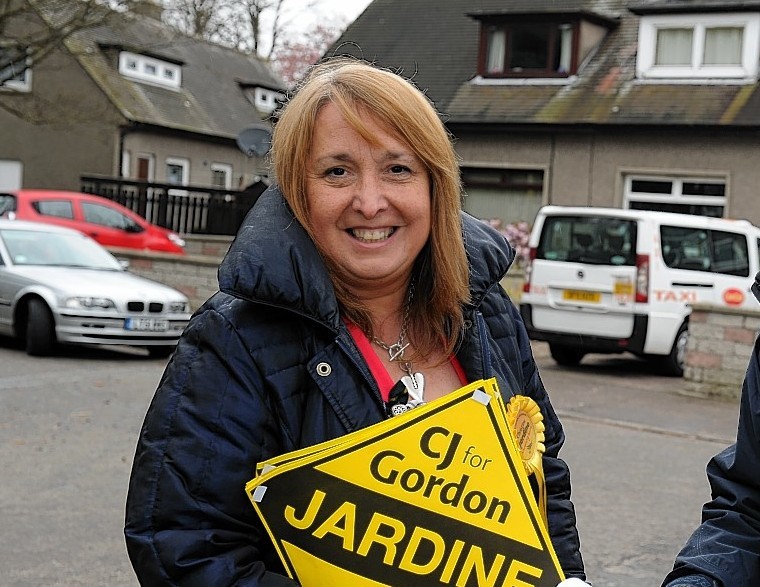 SNP
Alex Salmond
UKIP
Emily Santos
2010 results
Lib Dem, Malcolm Bruce, 17,575 (36%)
SNP, Richard Thomson, 10,827 (22.2%)
Labour, Barney Crockett, 9,811 (20.1%)
Conservative, Ross Thomson, 9,111 (18.7%)
Scottish Green, Sue Edwards, 752 (1.5%)
BNP, Elise Jones, 699 (1.4%)
Majority, 6,748, Turnout 48,755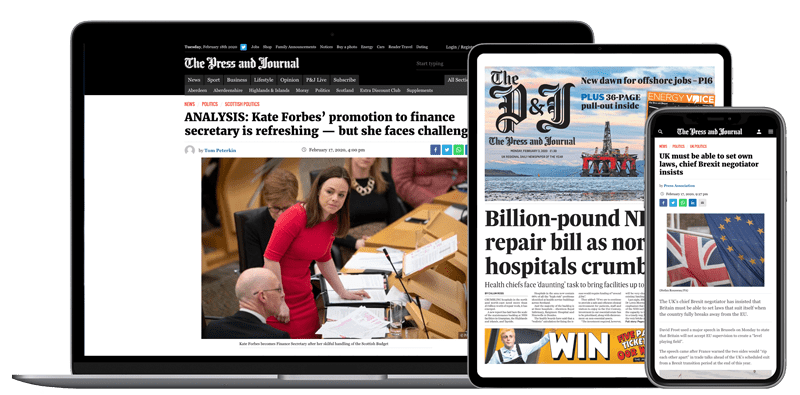 Help support quality local journalism … become a digital subscriber to The Press and Journal
For as little as £5.99 a month you can access all of our content, including Premium articles.
Subscribe