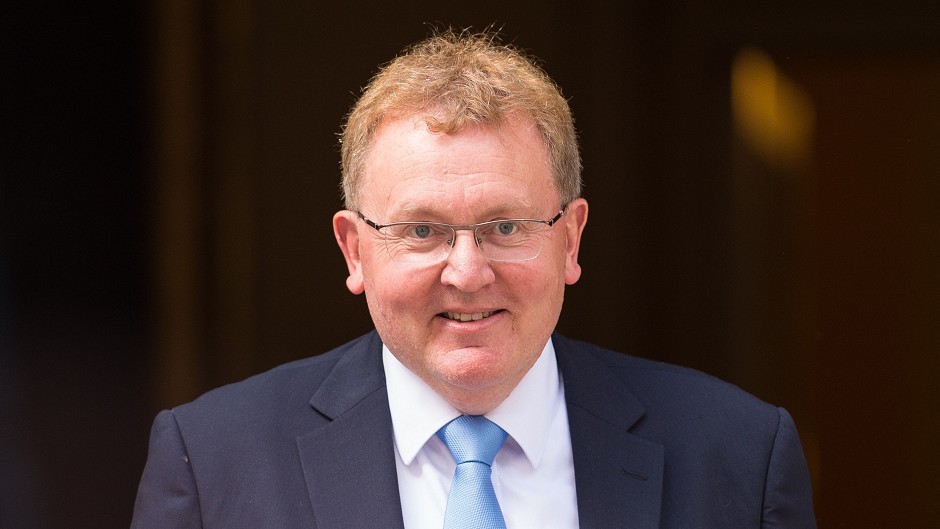 The official report into a leaked memo, which claimed Nicola Sturgeon wanted David Cameron to win the General Election, clears the new Scottish Secretary of any involvement in the scandal.
Former First Minister Alex Salmond used his exclusive column in yesterday's Press and Journal to suggest David Mundell could have seen the document prior to it being passed to a newspaper by the special adviser to previous Dover House incumbent, Alistair Carmichael.
However, the claim drew fury from the UK Government – and a Conservative MSP has now said the ex-SNP leader has "gone rogue".
The Cabinet Office report says that besides Liberal Democrat Mr Carmichael and his adviser Euan Roddin: "No-one else had any involvement in the leaking of the memo."
First Minister Nicola Sturgeon called the report "robust and thorough".
Scottish Conservative North East Scotland MSP Alex Johnstone said: "Alex Salmond has once again gone rogue. The leak inquiry makes it clear that nobody else was involved.
"The First Minister accepts the findings in full. But Mr Salmond still wants to smear others.
"He now thinks those caught being economical with the truth should consider their position. He seems to have forgotten his less than honest election leaflet last month."
Mr Johnstone was referring to a mailshot to voters, in which Mr Salmond said the SNP had "led the way" by providing free personal care and bus passes for pensioners, both of which were introduced by the Labour and Lib Dems.
The official inquiry found Mr Carmichael agreed to the memo's leak after being consulted by Mr Roddin.
In a letter to Ms Sturgeon, The Lib Dem MP said he took "full responsibility for the publication of the document".
An SNP spokesman said: "It is perfectly legitimate to pose the question regarding what if any knowledge David Mundell had of the attempts to smear the First Minister – and regardless of the circumstances, Mr Mundell needs to immediately distance himself from and apologise for the disgraceful dirty tricks campaign which was launched from his department."