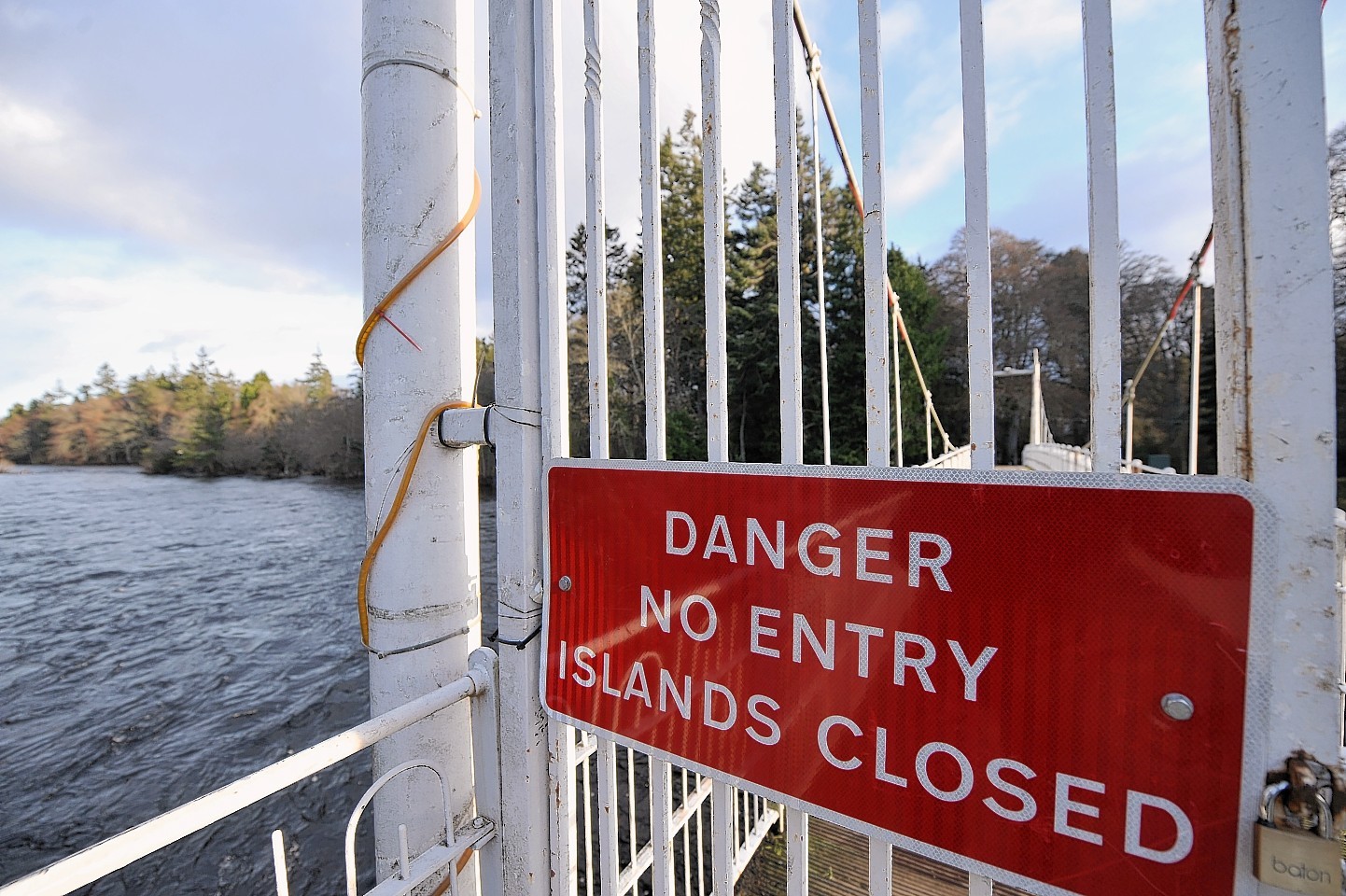 Extra funds have been set aside to maintain an Inverness beauty spot which has been regularly closed by flooding.
Councillors yesterday agreed to set aside £35,000 a year to look after the Ness Islands after it was closed numerous times in the last year because of flooding and wind damage.
It is an increase of £8,000 from previous funds supplied to the islands.
The area is a popular walking route for visitors and residents, as well as an important pedestrian crossing of the River Ness in the west end of the city.
It is made up of a series of islands in the river which are connected by bridges.
But the route has been closed multiple times in the past year because of damage, including two spells earlier this year.
It was closed for two weeks in March after flood waters brought down a number of trees in the area.
And high winds also brought down a number of trees in the area in January, including a massive 100-year-old Douglas fir on the southernmost island.
The islands are owned by the Inverness Common Good Fund and is maintained by Highland Council's community services team.
Management of the site covers the maintenance of artists' sculptures and outdoor furniture, emptying bins and litter collection, grass cutting, bridge and balustrade inspections, lighting and electrical inspections and bulb replacements, tree maintenance and power washing among other works.
City of Inverness leader Councillor Ian Brown said: "The Ness Islands have suffered more than usual this past year due to flooding and high winds causing damage to trees.
"People use Ness Islands not just as an attractive place to visit and walk, but also as a thoroughfare to cross the River Ness and this was keenly felt by the public when we had to close the Islands due to storm damage and make them safe.
"This annual increase of £8,000 Common Good Funding for the Islands maintenance to £35,000 each year will hopefully allow more flexibility when repairs are needed and help to ensure that we minimise any future closures as much as possible."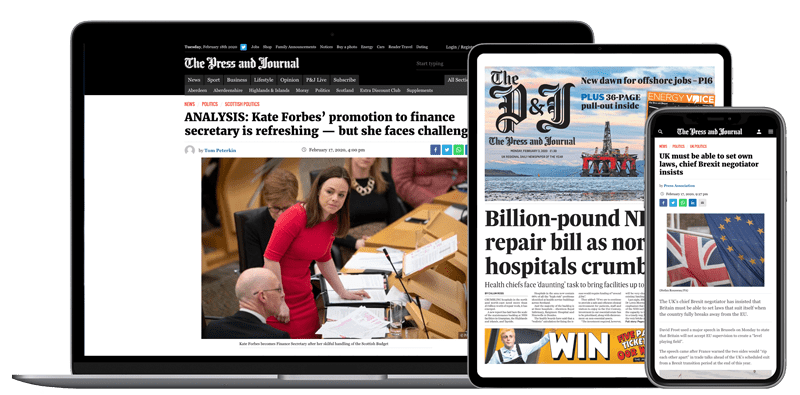 Help support quality local journalism … become a digital subscriber to The Press and Journal
For as little as £5.99 a month you can access all of our content, including Premium articles.
Subscribe