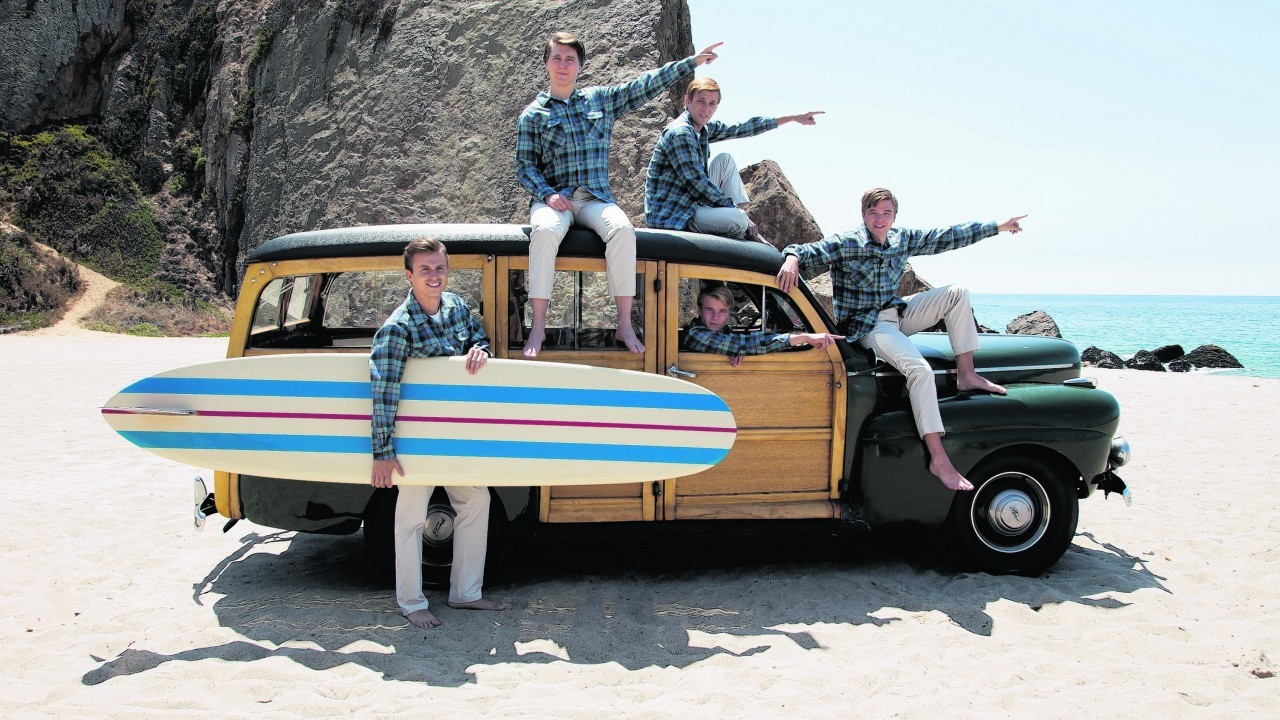 LOVE & MERCY (12A)
4 stars
Formed in 1961, The Beach Boys captured the vitality and exuberance of California's youth culture perfectly, surfing to the top of the charts with harmonised feel-good hits including I Get Around and Help Me, Rhonda.
The sunny, wholesome dispositions of brothers Brian, Dennis and Carl Wilson, cousin Mike Love and friend Al Jardine concealed dark discord.
The Wilson boys cowered in the shadow of their abusive father, Murry, who managed the band, and main songwriter Brian was experiencing early manifestations of a mental illness, which combined symptoms of schizophrenia and bipolar disorder.
Bill Pohlad's sensitive biopic explores this turbulent period in the band's history, juxtaposing Brian's first battles with his illness and the love affair, some 20 years later, which provided the creative spark for his award-winning solo album, Smile.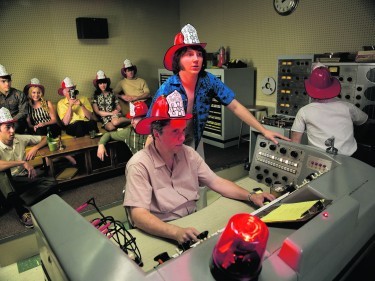 Scriptwriters Oren Moverman and Michael A. Lerner overcome the daunting prospect of dual time frames with finesse, while director Pohlad elicits strong performances from Paul Dano and John Cusack as the two incarnations of a songwriting genius.
In the 1980s, Brian (Cusack) meets spunky car dealer Melinda Ledbetter (Elizabeth Banks).
A nervous first date exposes Wilson's mental fragility and Melinda learns that the singer-songwriter is under the care of his personal physician, Dr Eugene Landy (Paul Giamatti).
Brian's quirks do not deter Melinda and when controlling Dr Landy attempts to terminate the relationship, the plucky car dealer recruits Brian's housekeeper Gloria (Diana Maria Riva) to expose the medic as a madman.
Intercut with this pivotal romance, stylised flashbacks usher in the groovy 1960s, when Brian (Dano) reacts to the release of The Beatles' Revolver with steely resolve.
"I'm going to write the greatest album ever made," he promises Dennis (Kenny Wormald), Carl (Brett Davern), Mike (Jake Abel) and Al (Graham Rogers).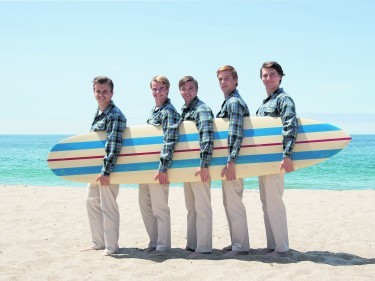 While the quartet tour Japan without Brian, he takes up residence in a studio to craft the progressive and daring LP Pet Sounds.
Brian plays an early version of God Only Knows to his father. Murry (Bill Camp), and the old man curls his lip.
"I don't care for it," he tells his crestfallen boy.
Brian questions his artistic genius and the sniping voices in his head grow louder.
For a film which confronts the vagaries of the human mind and various forms of abuse, Love & Mercy is too neat in its depictions of characters and their poisonous relationships.
Cusack is in rare form, nicely echoing vocal patterns and mannerisms in Dano's portrayal, and Banks is luminous in the line of fire.
Giamatti and Camp err perilously close to pantomime villains, the latter eliciting boos when he sells the rights to The Beach Boys songs for a pittance and coldly tells Brian: "Five years from now, no one is going to remember you or The Beach Boys."
As usual, he was wrong and goodness prevailed.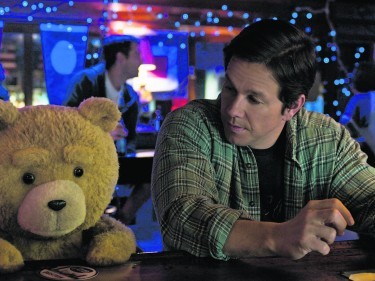 TED 2 (15)
3 stars
In 2012, writer-director Seth MacFarlane's mismatched buddy comedy Ted was a surprise hit.
Man's best friend wasn't a dog after all – it was a potty-mouthed talking teddy with a penchant for beer, bongs and scantily clad ladies.
Sadly, the bear necessities of modern life don't stretch to a second film, because Ted 2 is padded with as much fluff as the huggable hero.
The sequel is a vast improvement on MacFarlane's previous film, A Million Ways to Die in the West, but even root canal treatment would be preferable to a repeat viewing of that tumbleweed spoof.
The sweetness and romance which distinguished the original Ted have been diluted to the point of blandness here and a climactic set-piece at a pop-culture convention is an unsightly mess.
Direction plods without any urgency and politically incorrect, gross-out interludes are laced with malice.
Between the frequent yawns, MacFarlane conjures moments of magic – new love interest Amanda Seyfried's a cappella rendition of Mean Ol' Moon and a bizarre yet hilarious cameo by Liam Neeson – but these are fleeting.
Ted 2 opens with John Bennett (Mark Wahlberg) divorced from Lori (Mila Kunis) and fur ball companion Ted (voiced by McFarlane) poised to walk down the aisle with a brassy checkout girl called Tami-Lynn (Jessica Barth).
One year later, the honeymoon is over and Ted and Tami-Lynn are arguing incessantly.
Ted's supermarket co-worker (Cocoa Brown) passes on a nugget of her wisdom: "You better have a baby or your marriage is over."
The bear lacks the necessary appendage to impregnate Tami-Lynn, so he hatches a plot to steal the sperm of American football legend Tom Brady (playing himself).
The bear-brained scheme misfires and Ted and Tami-Lynn approach an adoption agency.
Their application is red flagged because the state of Massachusetts recognises Ted as a piece of property not a person.
Soon after, the bear loses his job and the marriage is annulled.
"We take this all the way to Judge Judy if we have to," bellows John,
and the pals head to court with
idealistic attorney Samantha L.
Jackson (Amanda Seyfried) to uphold Ted's civil rights.
Ted 2 runs on empty in terms of originality, relying entirely on our affection for the characters to sustain interest.
Wahlberg trades lacklustre banter with his computer-generated pal and there's an absence of onscreen chemistry with Seyfried.
A running gag about her facial similarity to a character from The Lord of the Rings develops a stitch before its punchline, while fleeting appearances from John's gay co-worker (Patrick Warburton) and his boyfriend (Michael Dorn) are superfluous.
At a critical juncture in the court case, Ted activates the voicebox in his chest and sweetly trills: "I love you."
Regrettably, it's impossible to feel similarly enamoured with MacFarlane's sequel.