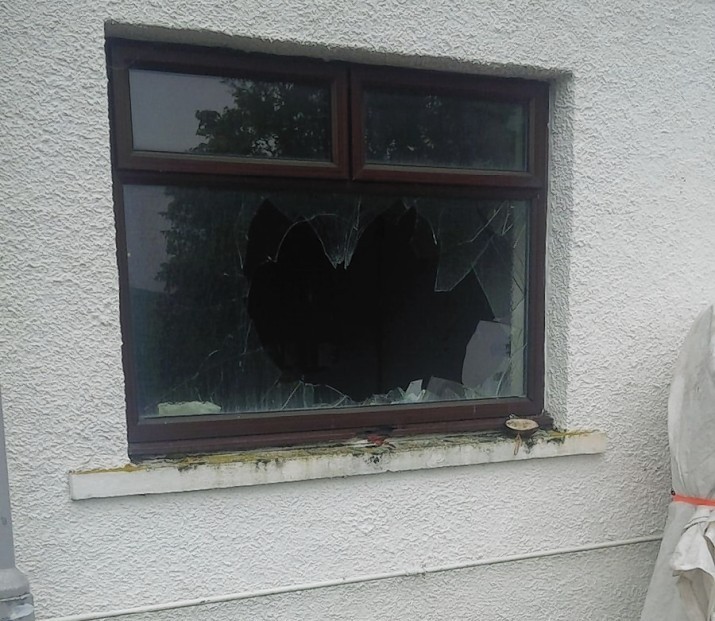 The owners of a Moray village hotel have condemned a vandal who hurled a beer keg through their front window at the weekend.
Carole and Patrick Balfour moved from Canada to Tomintoul last year to convert a dilapidated former guesthouse into the boutique seven-room Balfour Manor Hotel.
Following the village's popular Highland Games gathering on Saturday, a beer keg from the back of the hotel was turfed through a large front window – causing more than £2,000 worth of damage.
Yesterday, police launched an appeal for anyone who witnessed the crime to come forward with information.
Mrs Balfour said: "Obviously it was a deliberate act, and it probably involved drink.
"The village was very busy after the games, and all we know for sure is that it happened between 2.30am and 7am.
"It's cost us at least £2,000 to replace the window so it's not very pleasant, to say the least."
She added: "We came over here from Toronto, which is a large metropolis, 18 months ago so we understand that crime can happen. But we have met some beautiful people in Scotland and I believe this is just a one-off.
"Tomintoul hosted a biker rally the weekend before, which was even busier, and we had no trouble then."
More than 1,5000 people attended the 174th annual Tomintoul and Strathavon Highland Games on Saturday.
PC Natalie Grimmer, who is investigating the incident, said: "The vandalism occurred on the weekend of the Tomintoul Highland Games, which brought a number of visitors to the area and the village would have been busy."
Anyone who has information regarding the incident is urged to contact Police Scotland on 101.