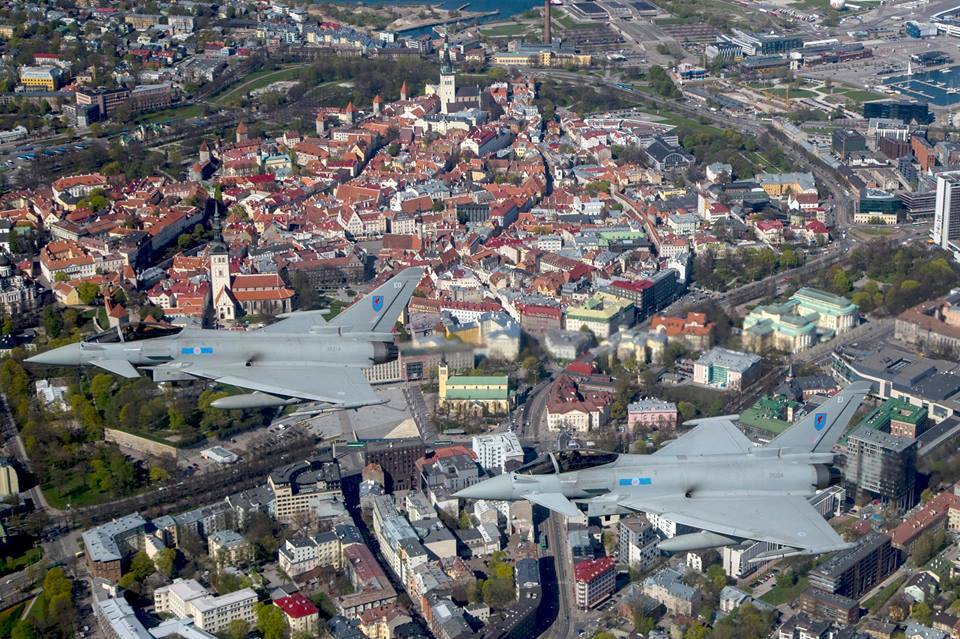 Top guns from RAF Lossiemouth have returned from a peacekeeping mission in the Baltics.
Members of the VI Squadron came back to a hero's welcome at the Moray base after spending four months patrolling Estonian airspace as part of Nato's air policing force.
They were greeted with cheers of applause and a bottle of champagne in recognition of their airborne heroics.
Crews had been stationed at the Amari airbase, and focussed much of their efforts on ousting Russian aircraft from the vicinity.
The group's commanding officer, Jim Walls, said: "I am immensely proud of the squadron's achievement over the last four months.
"We deployed only shortly after returning from exercise in North America and flawlessly delivered expeditionary air power in the Baltic.
"We have also continued our contribution to UK and Falkland Islands Quick Reaction Alert duties throughout the period.
"And whatever the next challenge may be, we are ready."
During their four-month spell stationed in Estonia, jets from the Moray base were launched 17 times and intercepted 36 enemy aircraft.
They tracked and deported Foxhound fighter jets and Backfire C Bombers in that time, and achieved the first UK intercept of an A-50 Mainstay airborne early warning and control aircraft.
As part of one mission in July, the skilled pilots intercepted 10 Russian jets and drove them from the area.
Estonian Minister of Defence, Sven Mikser, said: "Estonia is grateful for the British contribution to our security."
Secretary of State for Defence, Michael Fallon, said the pilots' heroics demonstrated the UK's "resolve to protecting Nato airspace".
The squadron will now continue routine flying at RAF Lossiemouth, which includes the defence of UK airspace.