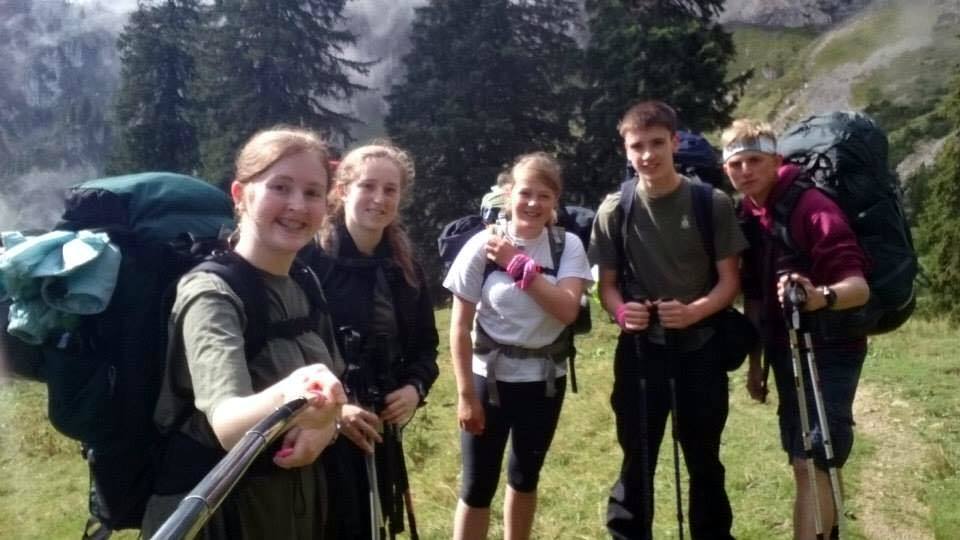 Two Moray army cadets have returned to the region after undertaking challenging overseas exchange programmes this summer.
Jade Walton, 17, completed mountain treks across Germany while 15-year-old adventurer Ross Clarke spent more than a month testing his mettle in Canada.
Jade achieved her gold Duke of Edinburgh award by taking part in a series of challenges in Bavaria.
The youngster, who was based at the village of Ortwang, described the mountainous region as the "most beautiful place" she had ever seen.
She explained: "As part of the programme, we got to plan our own routes for going on treks.
"Our group picked some on the tallest peaks to walk, and though it was difficult it was worth it for the views at the top.
"During the expedition we were walking in temperatures of almost 30 degrees, it was unbelievably hot compared to Scotland but the trip was just absolutely amazing, Bavaria is the most beautiful place I've ever seen and I can't wait to return."
Jade was one of 35 air training corps and army cadet youngsters taking part in the programme.
During his time in North America, Ross took part in an 18-day canoe trip, and undertook daring rock climbing challenges.
On a day out to Alaska the youngster observed the mining history of the area and even encountered a few grizzly bears.
At the end of the six-week programme Ross, a member of Elgin detachment, 1st Battalion, the Highlanders, was crowned the top UK cadet taking part in the exchange and was asked to return next year as a member of staff.
He said: "I am extremely honoured to have received the award, and it shows how many doors joining the Army Cadets can open."
The Elgin group meet every Wednesday night at the Army Reserve Centre at Edgar Road between 7.15pm and 9.15pm.