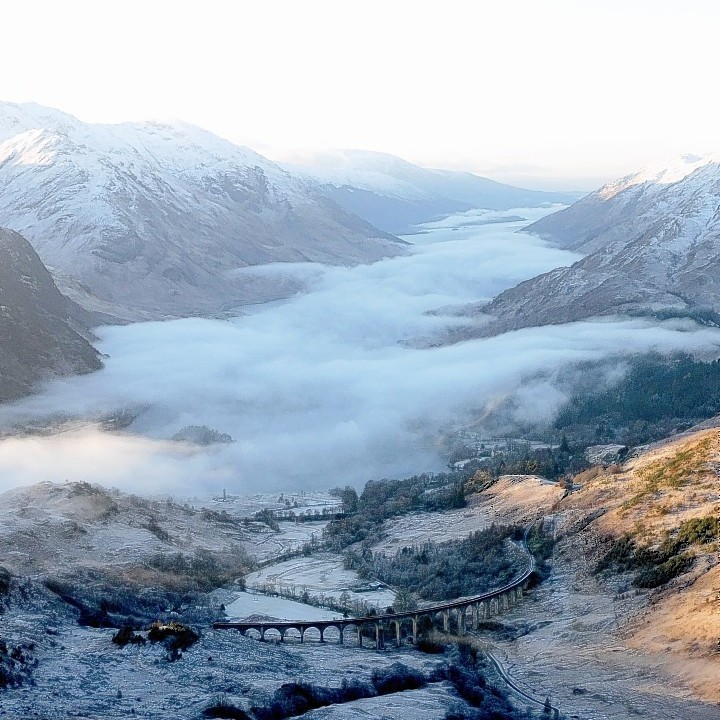 A new guide celebrating Gaelic's far-reaching links with Scotland's cultural and natural heritage has been launched at the Skye Book Festival.
The publication – Gaelic in the Landscape – is bilingual and was co-ordinated by Scottish Natural Heritage (SNH) and Ainmean-Aite na h-Alba (AAA), the national partnership for Gaelic place-names in Scotland.
The booklet follows the scenic A830 Road to the Isles between Fort William and Mallaig, with regular detours off the beaten track.
Among the famous landmarks are Glen Finnan or Gleann Fhionnainn and Loch Shiel which are rich in Gaelic history.
A number of lesser known areas are also highlighted, many of which having long since slipped out of common usage.
The project has received funding from the national Gaelic language and culture research network Soillse.
Place-name researchers Ruairidh Graham and Edit Wenelius, with training and support from Dr Jacob King and Eilidh Scammell of AAA, collected information and associated stories on more than 100 place-names from members of the community.
The booklet is also illustrated with stunning photography of the beautiful area of Lochaber.
Many of the place names have never appeared in print before.
Robyn Ireland of SNH, the project co-ordinator said: "In understanding the meaning behind place-names we have an opportunity to interpret the landscape differently.
"These place-names generally offer a uniquely Scottish, and Highland, perspective of the link between the land and the communities who lived there for generations.
"We are thrilled to launch this new bilingual publication which captures the local place-name knowledge passed down through generations."
Eilidh Scammell of AAA said: "The preservation of Scotland's Gaelic place-names is very much at the heart of AÀA and we are delighted to have been a part of this project, which we hope will secure their future in Skye's landscape, and help future generations understand the connections between the language and the land."
The booklet can be found online at www.snh.gov.uk/publications-data-and-research.
A limited number of free copies are also available from pubs@snh.gov.uk or 01738 458530.