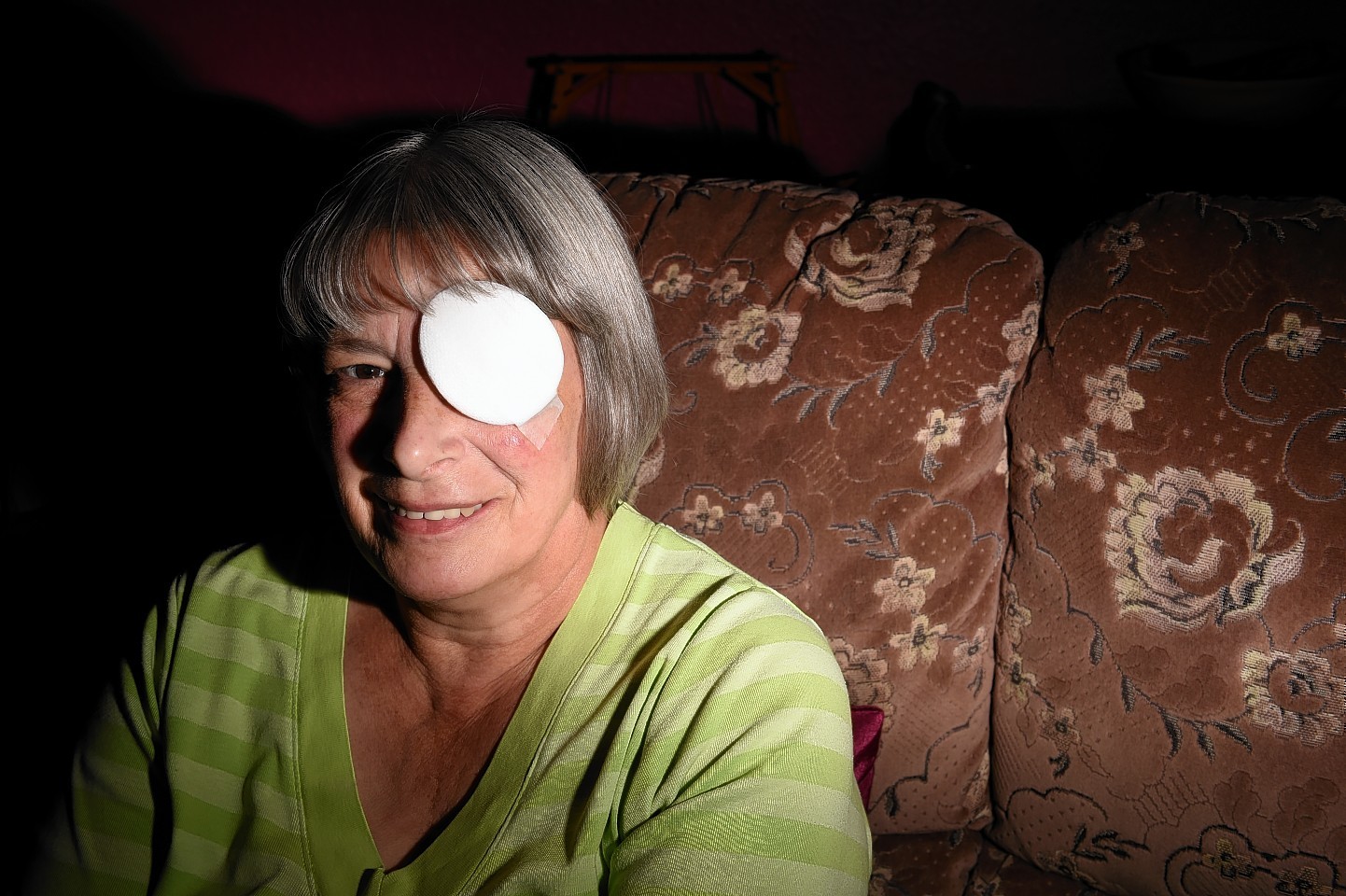 A Moray grandmother underwent emergency surgery after she was diagnosed with a life-threatening neurological disorder – by her optician.
Sandra Wilson went to get her eyes checked because she was suffering from blurred vision and headaches.
And the 60-year-old was immediately referred to Aberdeen Royal Infirmary for tests.
Medics there discovered she was suffering from a brain aneurysm which was about to burst.
She was transferred to hospital in Edinburgh where a specialist team carried out an emergency operation.
Mrs Wilson is now recuperating at her home in Lhanbryde.
Had the condition gone untreated much longer, and the aneurysm ruptured, it could have killed Mrs Wilson.
And she believes the optician who examined her at Specsavers' Elgin branch – Sinead Connolly – saved her life.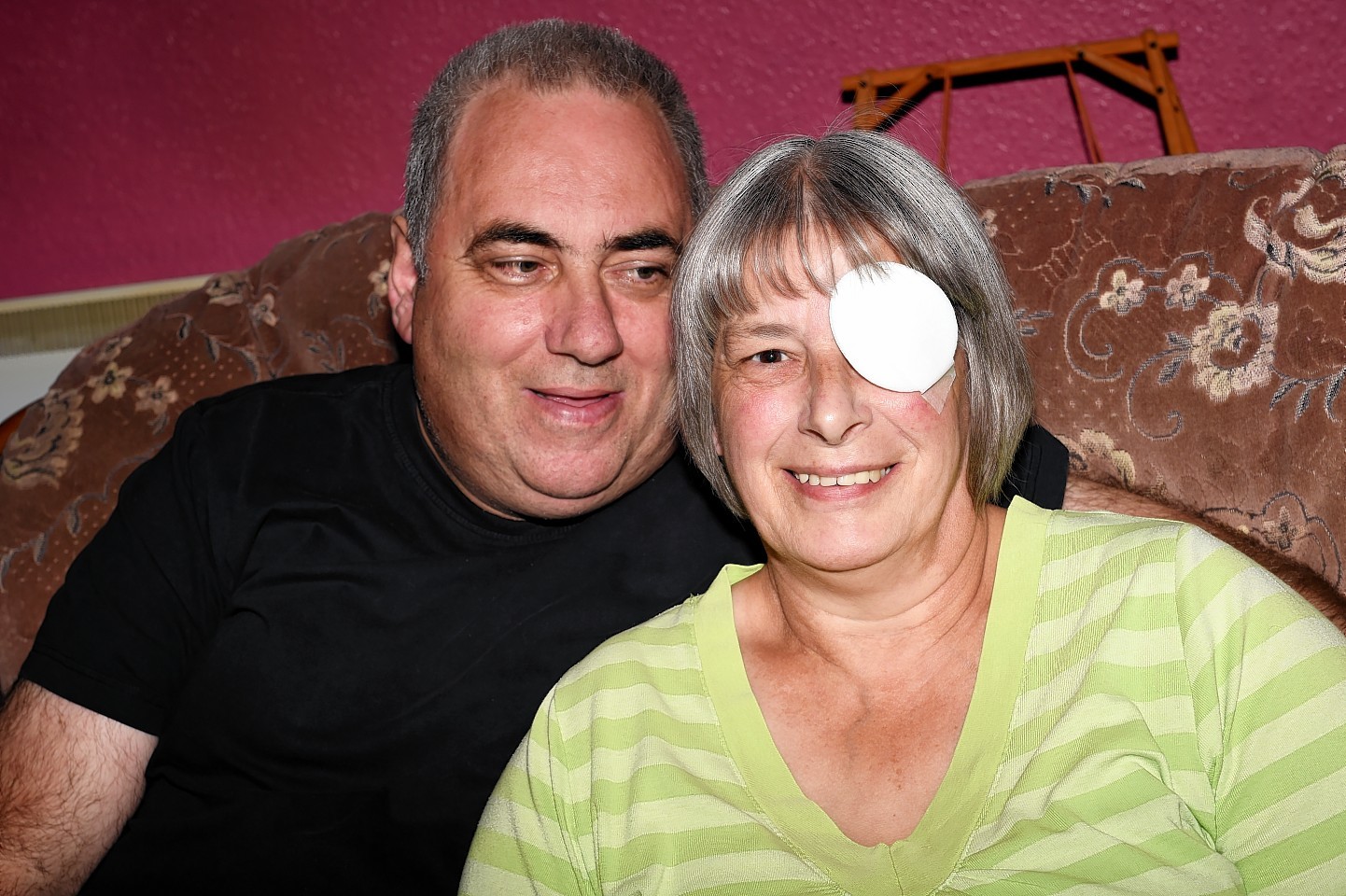 She still has no vision in her left eye but is optimistic she will make a full recovery.
The grandmother-of-seven said yesterday: "One night my left eye started closing of its own accord and my vision became blurred.
"I just thought it was a problem with my eye but the next morning, when I couldn't get an appointment with my doctor, my husband advised me to get it checked out by an optician.
"Everything just happened so quickly from then – and I honestly thank the optician in Elgin for saving my life.
"If it had not been for her quickness I would not be here today."
Ms Connolly said: "I recognised that it could possibly be a serious neurological condition, and immediate action needed to be taken."
Mrs Wilson's husband Brian drove her to Aberdeen Royal Infirmary immediately, where staff performed a number of brain scans.
They established the aneurysm was on the verge of rupturing.
Mrs Wilson said: "Within 10 minutes of the doctors in Aberdeen discovering that, they had sent me to Edinburgh – they were really concerned.
"I could have had a stroke, or worse, if it burst.
"It was all happening at such a pace, but I remember thinking 'will I ever see my children again?' as I got into that ambulance to Edinburgh."
Surgeons performed a procedure called coiling – which is only available in the capital and Glasgow – to prevent the aneurysm from bursting.
Mrs Wilson remained at the Royal Edinburgh Hospital for a week after the operation, and has been told that the sight in her affected eye should return in a matter of months.
She is acutely aware of the potentially devastating effects of brain aneurysms as her husband Brian suffered a stroke as a result of one in 1983.
Since their marriage in 2000, Mrs Wilson has been his full-time carer.
The mum-of-three, who is originally from Maidstone in Kent, moved to Moray after the couple married.
Peter Taylor, store director at Elgin's Specsavers branch, said: "Mr Wilson was absolutely right to encourage his wife to come in for an eye check, and we wish Mrs Wilson all the best in her recovery.
"Her diagnosis highlights just how important regular eye examinations can be."