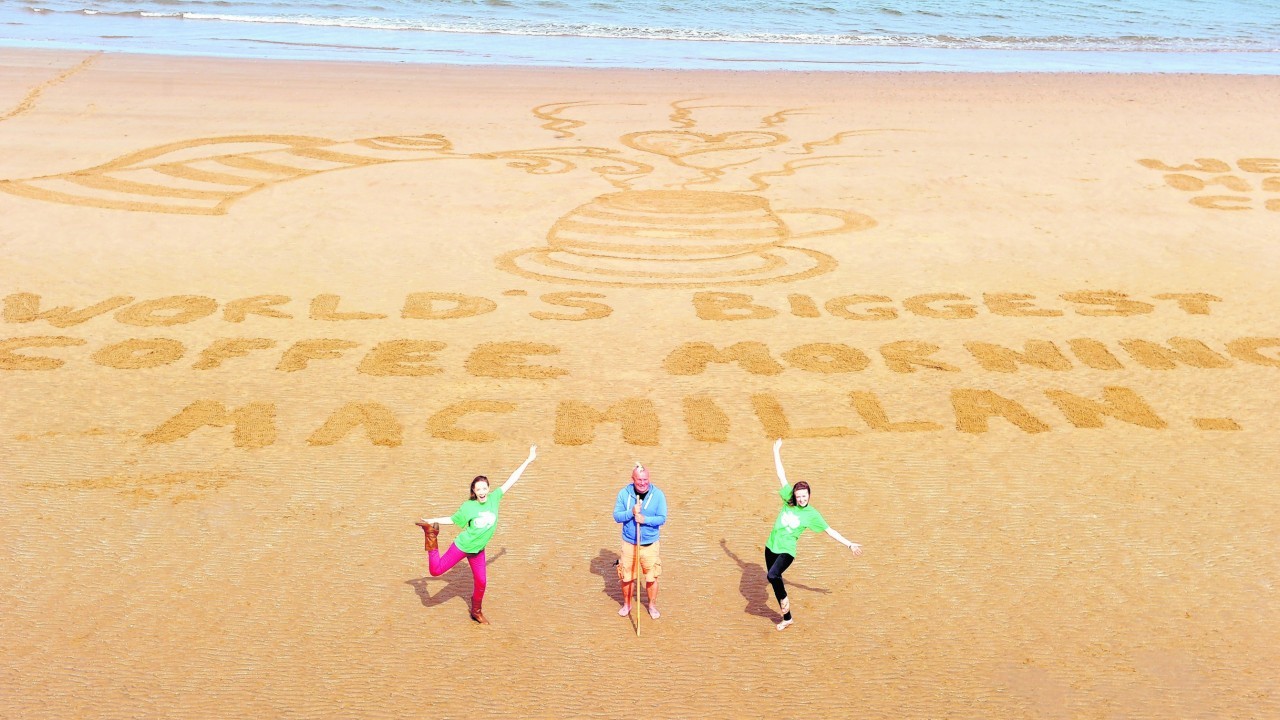 More than 1,300 coffee mornings are taking place across the north of Scotland tomorrow, Friday, September 25, as this part of the country gears up to take part in Friday's World's Biggest Coffee Morning – Macmillan's flagship fundraising event.
While some kindhearted folk run marathons, climb mountains and cycle across the country to raise funds for the charity, tomorrow's event is much simpler. All you need do is attend one of the numerous coffee mornings that are being organised to help raise funds.
It's a small gesture, but one that has a big impact as it comes at a vital time. The charity has warned that the UK is heading towards a cancer crisis. In the north-east alone, 21 people a day hear the devastating news that they have cancer and 11 people die from the disease. That is expected to double by 2030, with enough people living with cancer to fill Pittodrie Stadium four times over.
Now, north-east businesses are being urged to back Macmillan Cancer Support. Jennifer Mitchell, Macmillan's senior fundraising manager in Aberdeen, said: "We know we're not reaching everyone who has been affected by cancer and, looking towards 2030, there's a crisis waiting to happen. Many of those people will be employees at local businesses, so it's important we form partnerships with organisations to ensure they're aware of the steps they need to take."
The charity has launched a toolkit aimed at businesses and includes
guidance for employers, employees, and other family members. It is
keen to work with companies to improve awareness of employers' obligations and the ways they can support staff.
Ms Mitchell says she wants to help local businesses to identify volunteering, skills sharing and fundraising opportunities.
"I often come across people whose lives have been thrown into disarray by cancer. That's why supporting and working in partnership with businesses, groups and individuals is so important. Macmillan provides four key areas of support: medical, financial, emotional and practical. We believe that no one should face cancer alone, but we need help to make this happen," she said.
As well as funding Macmillan nurses, the charity supports more than 100 health professionals in the north of Scotland, ranging from GPs to psychologists.
Flora Watson, a Macmillan nurse based at Roxburghe House, said: "While my previous nursing experience helps me hugely, I also need to keep updating my skills. Macmillan has funded me throughout my career. I'm currently doing a clinical doctorate (nursing) at Stirling University, which is being funded by Macmillan."
The charity says it is committed to improving its services in the region and has invested £1.18million this year.
The charity has also teamed up with Sport Aberdeen to develop Move More Aberdeen. It has invested £200,000 in the programme, which is specifically designed for people affected by cancer and includes walking groups, a gentle movement class, gym-based activity and gardening. It is also supporting the refurbishment of Roxburghe House, the NHS Grampian specialist palliative-care facility in Aberdeen.
Businesses interested in supporting the charity can contact Jennifer Mitchell at jmmitchell@macmillan.org.uk or phone 0300 1000 200.
To find your nearest coffee morning, visit: coffee.macmillan.org.uk