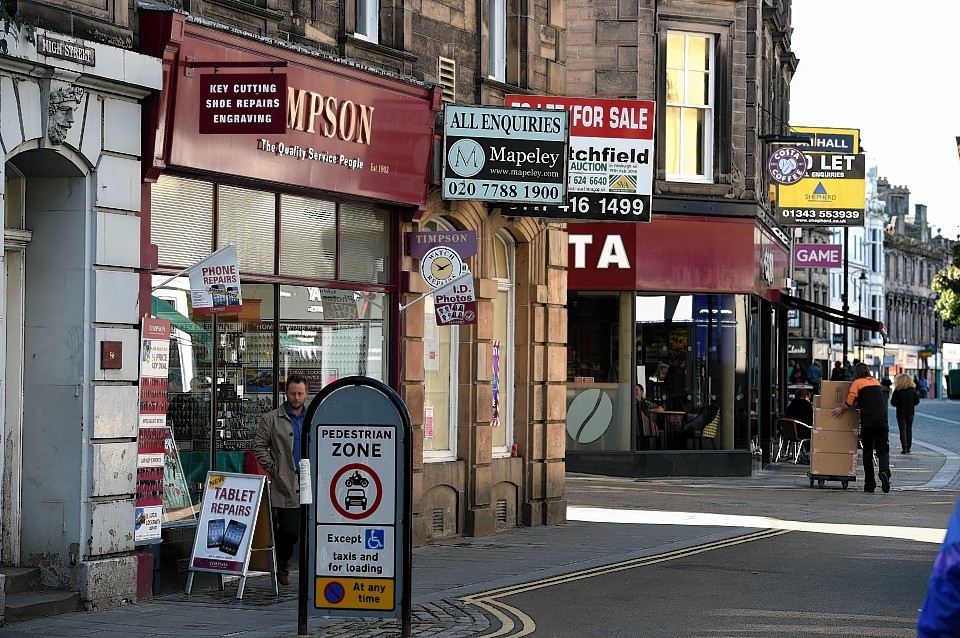 Fears have been raised that plans to lure businesses to Moray's town centres will impact on the public purse.
Previously, traders taking on premises in the region's town centres have been obliged to create adequate parking space or pay a contribution towards council car parking facilities.
But freshly approved proposals will allow council officers to adopt a more "flexible" approach when discussing parking provision with developers.
The move came amid reports that businesses have shown an increasing interest in leasing unused properties in Elgin since a public survey was carried out earlier this year.
In an effort to encourage traders into empty venues across Moray, the contribution fees towards council parking can now be waived.
And although Buckie councillor Gordon McDonald – who is also chairman of Buckie Regeneration Group – can see the benefits of the idea, he is "uncomfortable" at the thought of the council having to pick up the shortfall that the drop in contributions would create.
He said: "We are talking about officers having the flexibility, in certain circumstances, to waive fees that would normally be paid to the council.
"My concern is the financial implications this creates – and the fact that we would be using taxpayer money to fund these spaces."
The council's planning and regulatory services committee heard that since a town centre charette in Elgin in March, the local authority had been contacted by an increasing number of developers looking to reuse existing buildings in the town.
The council's head of development services, Jim Grant said paying a parking contribution could prove "a barrier" to developments in the town and across Moray taking place.
Heldon and Laich councillor Chris Tuke said: "It is a high priority to get these buildings back into use."
And he added that decisions on whether to waive parking contribution fees would be taken on a "case by case basis".
Mr Grant added: "Council car parks are often empty so there is existing provision in some cases."
Heldon and Laich councillor John Cowe added: "Any pragmatic and commonsense approach we can take to revitalise town centres across Moray is welcome."