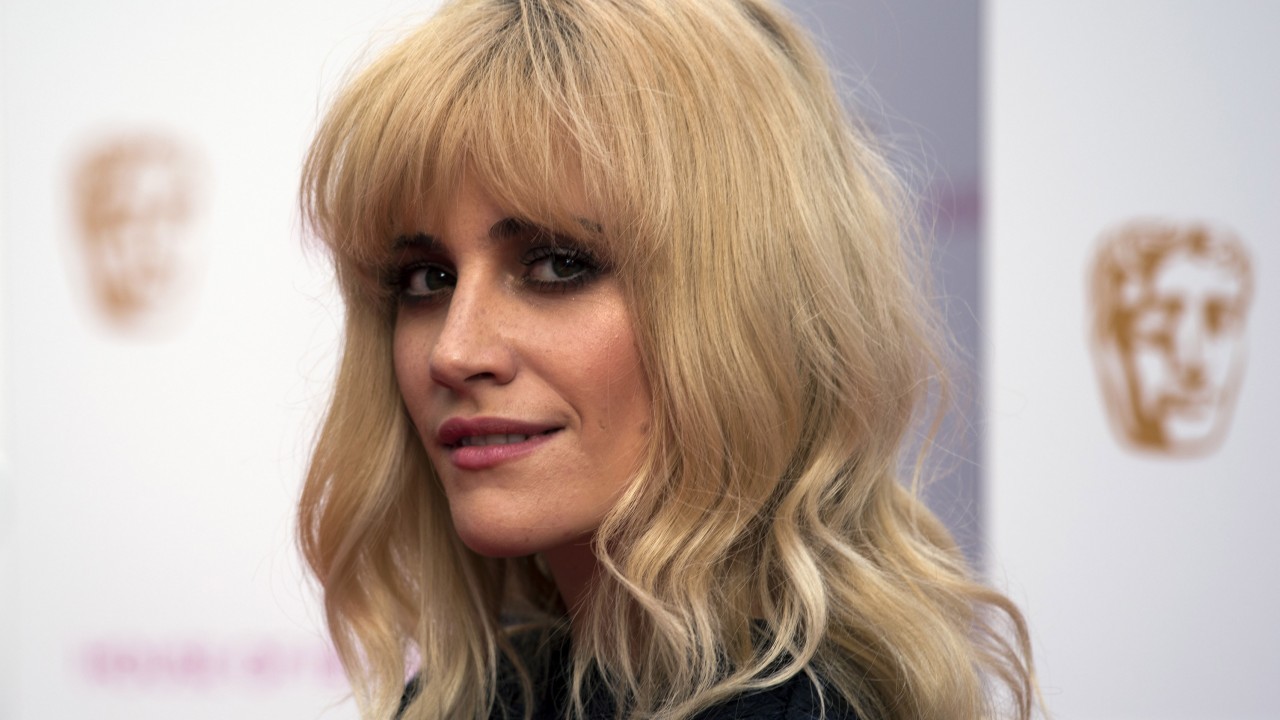 As she prepares to make her West End debut in Breakfast At Tiffany's next year, Pixie Lott talks about living in the moment, not growing up too soon and why family comes first
Pixie Lott is all set to make her West End debut next year, playing Holly Golightly in a stage adaptation of Breakfast At Tiffany's – and she clearly can't wait.
"It's very exciting, it's my dream role. I love the movie and to have that as my first play is amazing," she exclaims.
"I love Holly Golightly and everything about her; her style, her fashion, and that she's such a strong woman and vulnerable as well. She's got all those sides to her personality…
"I want to bring myself to the character as much as possible," Lott continues. "I think most people have different sides to them, and I'm definitely going to draw on that."
And having different sides is no doubt something she relates to.
Singer, songwriter, actress – at 24, Lott has three albums and six top 10 singles under her belt, and has spent almost half her life pursuing her showbiz dreams.
Yet she still hangs out with her old school friends, and happily admits she's "such a family girl" – two things she says are key to keeping her feet planted firmly on the ground. "I'm with them my family a lot, so I think no matter what, I would have my feet on the ground because of them. I love my family and friends and I'm very loyal, and would do absolutely anything for them."
There's also her boyfriend of five years, fashion model Oliver Cheshire, who thankfully has the Lott family seal of approval. "We go on holiday with my family and they all love him. He has a quirky character and he's handsome!"
She sounds utterly smitten, but listening to her talk about their relationship, the word "fun" crops up a lot – "I love Oliver… We have the same interests, we like doing the same things and it's fun, we laugh at the same things and he's really fun to be around" – just as things should be in your early 20s.
In fact, when asked whether she's thinking about marriage and kids, Lott replies: "Eventually, definitely… We haven't decided anything at the moment because I'm still only 24 and there's so much we both want to do, we're happy having fun how it is."
Perhaps it's this calm confidence and wisdom that's helped Lott find steady showbiz success, without falling prey to the drama, Twitter storms and gossip column inches that can plague so many young celebs.
Passion for her work has always been her focus, she says, and right now, putting the finishing touches on her fourth album – due out next year – has been taking centre stage. "I've been working on it all year and I'm going to LA at the end of the month and New York to finish it off," the Bromley-born singer explains.
She describes recently singing one of the new tracks from the album with a live orchestra on Radio 2 as "amazing and incredible". The song, called High Hopes, was originally a poem Lott penned: "It's just about having high hopes and no matter what you've been through, to have that hope in your heart and still carry on."
It's a philosophy she tries to stick to, and Lott says she's "written every day" since she started writing her first album, at 14. She notes that the process has "progressed loads" over the years though and her songs are now "much more mature, which hopefully people can relate to" – and it's not just on the music front that she's matured.
"When I was 14, I was very naive, but now I'm not as naive and I know exactly what I want, and I'll say what I think and stand by what I want to do more," she reveals. "There's always a little something in me that will never want to lose that childlike innocence. That's what I like in the world, I don't want to have a mean outlook on things; I want to always have that. I don't want to be cynical…"
Embracing opportunities is part and parcel of keeping meanness and cynicism at bay, like taking part in last year's Strictly Come Dancing.
"I was sad when I got eliminated," admits the star, who was voted off during the quarter-finals in week 11, "because I really wanted to learn the Argentine tango and the finale dance! I was so looking forward to it because I was loving the whole experience."
What was it she loved so much?
"I have like a performer rush – I love the 'after' feeling, as I was so nervous before, trying not to do a step out of place, and then when it went well, that feeling was amazing.
"After the shows, I was always the first one going out to celebrate. I'd go round rounding up the troops and getting everyone out! That was part of the whole fun of the show for me."
She says her advice for this year's celebrity contestants would be to "just enjoy it – don't get too caught up in the tension because it goes by so quickly, just enjoy yourself and take it as one of the greatest experiences you'll have", adding that she's still "really good friends" with her partner on the show, Trent Whiddon, and his wife Gordana.
Another new project for Lott at the moment is Paint, her new exclusive hair colouring range at Superdrug ("I've always loved experimenting with hair and make-up. Hair colour is a fun way to mix up your look, and you don't have to commit to it, it can be something you can wash out"), but as fun as these sidelines are, music and performing will always be number one.
"Growing up, when I was at school doing my exams, my dad always taught me, 'fail to prepare, prepare to fail', and I always try to live by that," says Lott. "But my main philosophy at the moment is to enjoy the moments so you don't race through everything, and instead of worrying about what's going to happen, it's about enjoying now and living now, because life is too short to waste."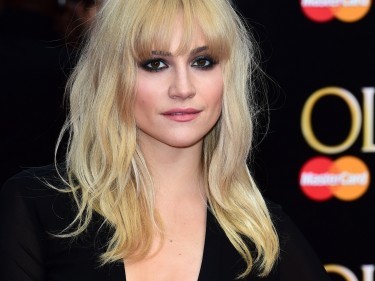 :: The new Paint by Pixie Lott haircare range is available now, exclusively at Superdrug (www.superdrug.com)
ends