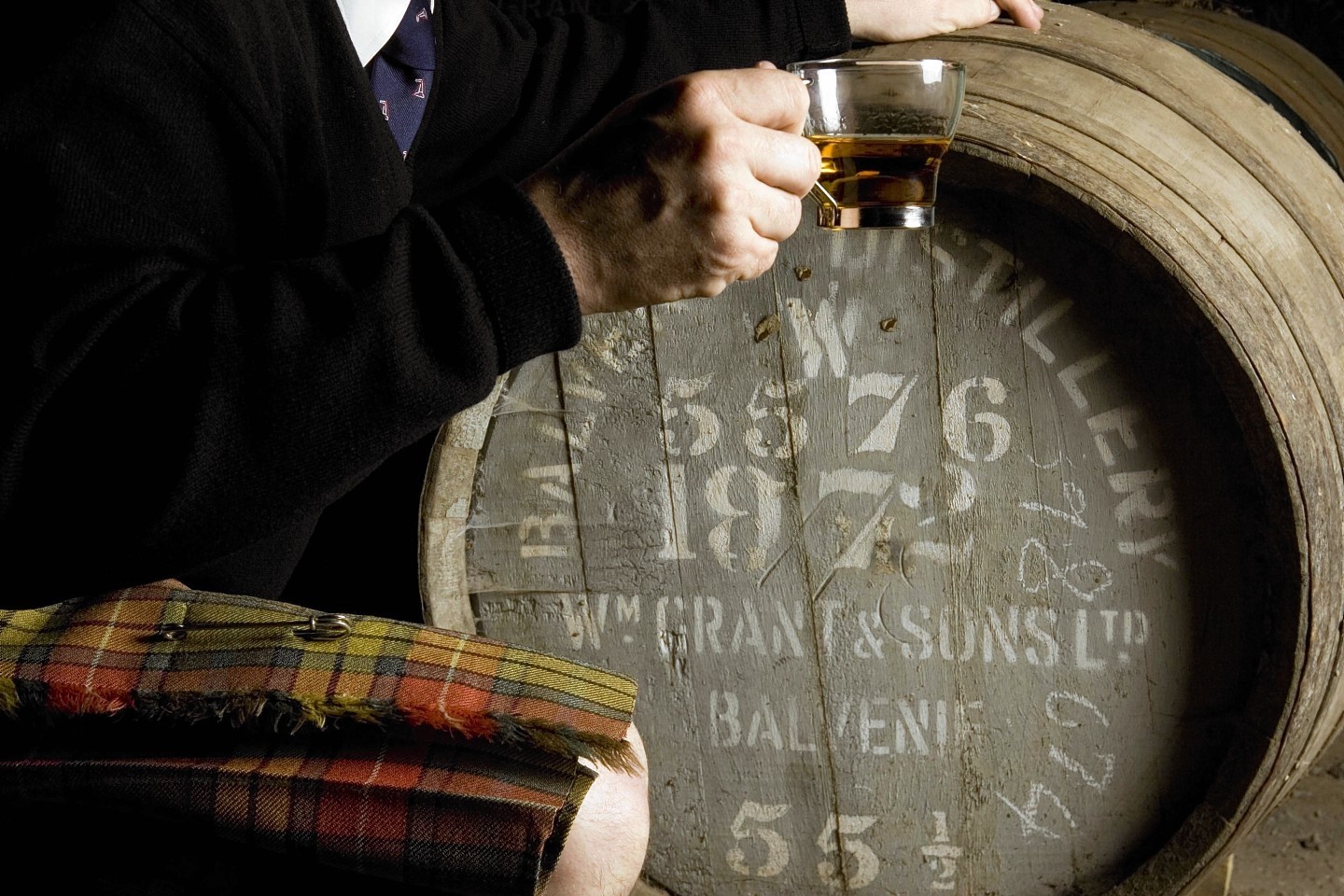 Moray Council has backed the major revamp of a Speyside distillery – despite concerns the design might place ardent whisky enthusiasts at risk.
The Glenfiddich single malt plant at Dufftown will undergo a significant makeover as part of plans to boost its output, with a new still house, tun room and silos.
But fears have been raised that the proposed layout failed to take into account the hordes of "whisky nutters" who descend on Moray's distilleries each year.
Speyside Glenlivet councillor Fiona Murdoch suggested developers be forced into creating a footpath alongside the new facilities to cater for tourists who might wish to take photographs.
She voiced her concerns that visitors pausing for snaps by the roadside could place themselves in danger.
But the council's principal planning officer, Angus Birnie, queried the wisdom of creating "a footway that seems to go nowhere".
Ms Murdoch said: "You don't know how these whisky nutters work, when they visit they want to photograph everything – especially anything that's new.
"Not having a path for them is just asking for trouble."
Ms Murdoch was later informed that insisting on the path was not a condition the council could reasonably apply to the development.
Planning committee chairman Chris Tuke said he failed to see the need for "a path to nowhere", and advised that he preferred the term "tourists" be used in place of "nutters".
To enable the redevelopment of the Glenfiddich plant an existing warehouse will be demolished.
Earlier this week Moray Council endorsed £100million plans for a major expansion of the Macallan plant, between Aberlour and Craigellachie.
Macallan is in the process of building a new distillery and visitor centre at its rural base, and has now been given permission to create new warehouses and a cooperage to help cope with an anticipated increase in output.
Moray MSP Richard Lochhead, who is the Scottish Government's Cabinet Secretary for Rural Affairs, Food and Environment, welcomed further investment in the booming Speyside whisky industry.
He said: "This is a massive boost for Moray and the local economy.
"It's fantastic that these international brands are committed to growing their distilleries in Moray, and that these plans have been given the go ahead is welcome news."