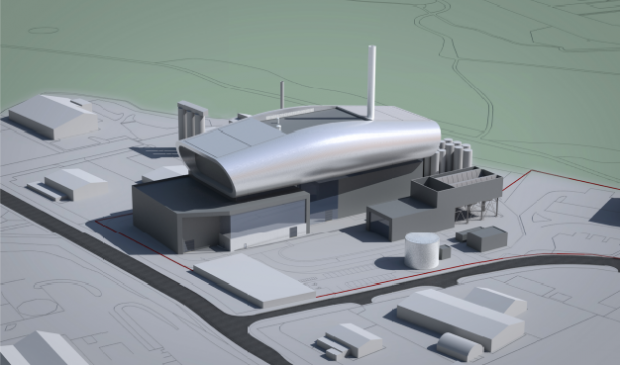 This is how a multi-million pound incinerator in Aberdeen could look if plans are given the green light by councillors.
The controversial Energy from Waste plant, earmarked for Greenwell Road, East Tullos, has been estimated to cost about £180million.
It will be partly funded between Aberdeenshire Council, Aberdeen City Council and Moray Council to create heat and electricity from non-recyclable waste and provide an alternative to landfill sites.
Concerns have been raised about extra traffic in the area, the smell from the plant and effect on the environment and residents nearby.
Yesterday, members of the city council's pre-application forum heard more about the scheme and questioned council recycling staff.
If approved, the site would have a capacity of 150,000 tonnes per annum – equating to enough heat for 10,000 homes and 10MW per hour worth of electricity – which could help to cut electricity costs of the three local authorities.
The proposed site has houses about 900ft from the site and is also near Tullos Primary School and Tullos Swimming Pool.
Members heard that heat from the plant could be used to supply the pool and could supply heat up to three miles away.
It could also hook up to the district heating network.
Torry and Ferryhill councillor Graham Dickson asked about the location of the site and asked if it was because Torry was seen as a suitable place to provide affordable heating.
Council recycling chief Pete Lawrence said the size of the site and the area benefiting from the heating were both taken into account.
A total of 30 sites had been looked at prior to choosing East Tullos he said and more details would be included in the planning application.
Kincorth/Nigg and Cove councillor Neil Cooney said there were worries it was ugly, smelly and noisy while others thought it would mean too many developments on Wellington Road.
"Cumulative development is clearly an issue," said Mr Lawrence.
"This application will come forward with extensive information about the likely impacts and how they will be mitigated."
"This facility will not generate odour in the local environment and emissions will be monitored to the best standards."
A planning application is expected to be lodged next month.