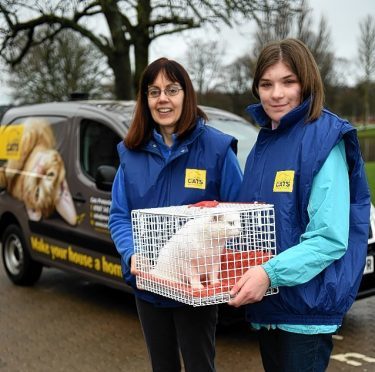 A Moray cat charity is on the road to success after securing a new van with thousands of pounds bequeathed by a mystery feline lover.
Members of the region's Cats Protection group were astonished when they were left a five-figure sum in a will, and resolved to put the cash to the best use possible.
They have now taken possession of a brand new Peugeot Partner van, worth more than £15,000, which was fully funded by the generous donation.
The Moray Cats Protection operation is run entirely by volunteers, who foster missing or unwanted cats in their homes.
The group says the van will boost their efforts in reuniting lost pets with owners and collecting strays.
Previously, members used their own vehicles to traverse the region and track down felines.
Branch co-ordinator Jane Lax hailed the "huge difference" the van would make to their lives.
She said: "We cover the whole area, from Brodie to Portsoy and from the coast down to Tomintoul.
"Up to now we have just been using our own cars, which can be a struggle when you are dealing with a flea-ridden male which hasn't been neutered.
"The van will make a huge difference to us.
"It will help us to trap more feral cats and get them neutered and we will be able to collect donations more easily and often."
She added that purchasing the van would not have been possible without receiving money left by a local woman in her will.
The group's 20 members hope the van will act as a promotional vehicle, as when residents see it travelling the area they will be reminded of Cats Protection's local presence.
Volunteers celebrated the acquisition yesterday at Elgin's Cooper Park, along with popular foster cat Vinnie.
The white male was picked up in Findhorn recently, and Cats Protection volunteers are still attempting to trace his owner.
If an owner does not come forward then volunteers will neuter, microchip and vaccinate Vinnie before endeavouring to secure him a new home.
Moray Cats Protection can be reached on 07837 342 646.
Do you know the family of the generous lady who bequeathed the money to the charity? Call 01343 554230.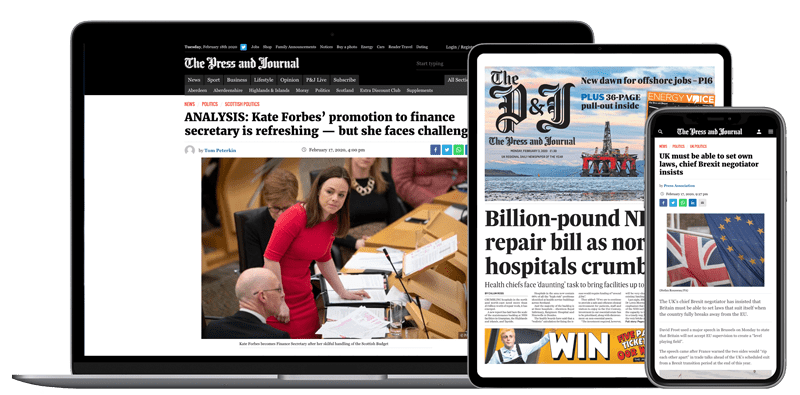 Help support quality local journalism … become a digital subscriber to The Press and Journal
For as little as £5.99 a month you can access all of our content, including Premium articles.
Subscribe