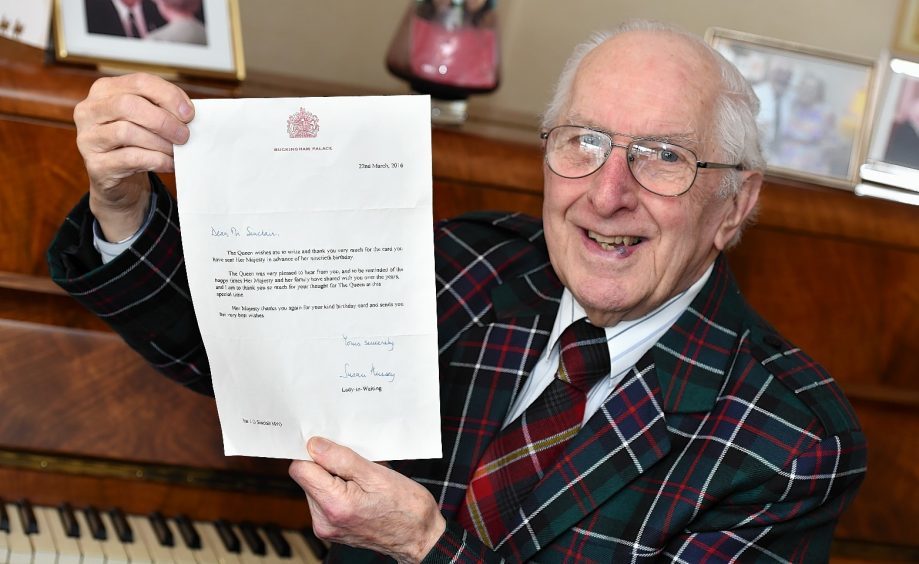 He has danced the conga with the Queen and persuaded scores of people to get their feet tapping down the years.
And now, a retired north-east bandleader has received a surprise thank-you letter from Buckingham Palace, after sending his birthday wishes ahead of the monarch's 90th birthday.
Jack Sinclair, 87, from Kings Gate in Aberdeen, has many fond memories of playing at Balmoral Castle with the 'Sinclair Radio Dance Band', until he retired in 2001.
He wrote in his card to the Queen about 'remembering Balmoral times' and got the surprise of his life when he opened the return letter.
This read: "The Queen was very pleased to hear from you, and to be reminded of the happy times Her Majesty and her family have shared with you over the years."
Mr Sinclair said: "She must have received hundreds of cards from all over the world, so I am really surprised to get this."
A nervous 20-year-old Mr Sinclair and his band first performed at Balmoral in 1951, for King George VI and the Queen Mother after being scouted locally.
He then went on to play a further 273 times, usually ceilidh music, for The Queen and The Duke of Edinburgh, Prince Charles and Diana and Prince William and Kate, meaning that he has served four generations of the Royal Family.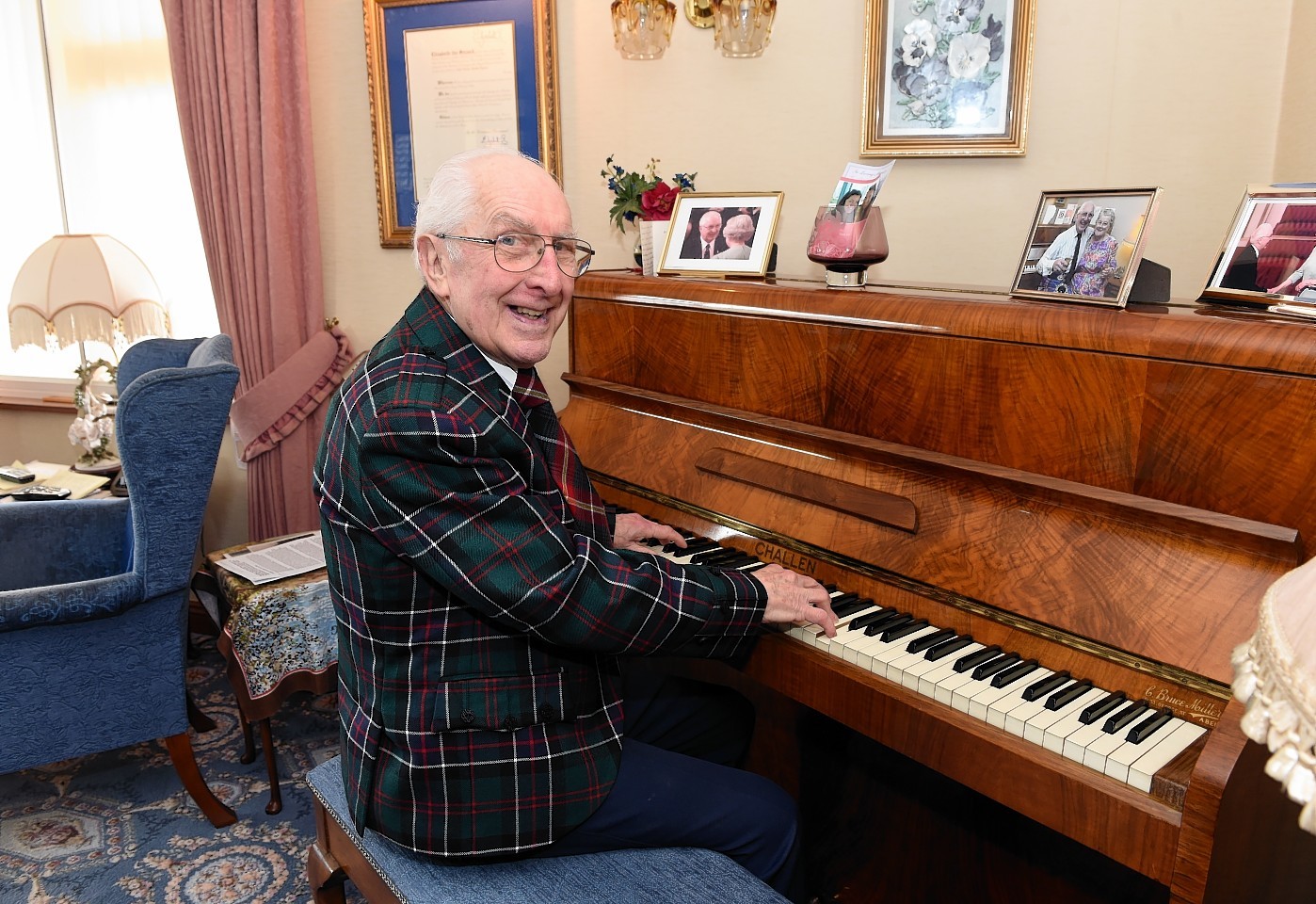 Talking about one visit to Birkhall, on the estate, Mr Sinclair said: "The Queen Mother once asked me how she could get all the kids to come and play outside?
"I said: 'What about the conga?' And she said, 'Will you come too?'
"So me and The Queen Mother led the conga round the garden with the then Princess Elizabeth and the rest of the children."
Mr Sinclair was made a Member of the Royal Victorian Order in recognition of his long service to the Windsors.
He travelled to Buckingham Palace for his investiture in December 2001 and met up with Prince Charles and 'Granny' – The Queen Mother – for coffee.
Mr Sinclair later chatted with the Queen and told her he was the first in his family to receive such an honour.
The Queen told him: "It's the least we can do for the most wonderful music we have had over the years."
The Queen will be 90 on April 21.