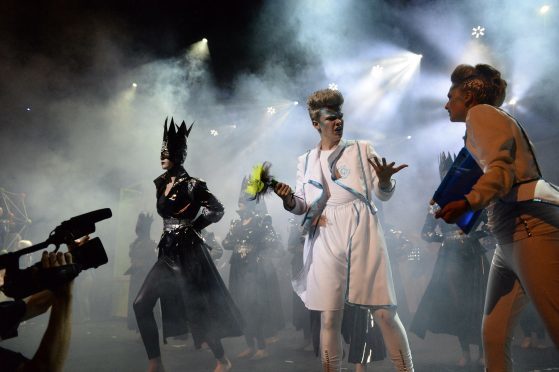 School pupils with dreams of becoming pop stars will compete in the Rock Challenge music and dance event at the AECC this weekend.
Organised by the Be Your Best Foundation, the initiative promotes positive and healthy lifestyle choices for youngsters.
In total, nine schools from across Aberdeen City and Shire have entered teams for the 2016 competition which takes place on Saturday.
Peterhead Academy retain their position in the 2016 Premier Division of the competition, following a successful 2015.
Last year, more than 300 schools were involved across the UK and Peterhead's performance helped them surge through to the national final.
The pupils picked up numerous awards of excellence on the day, and claimed second place in the people's choice online ballot with nearly 3,000 social media votes.
The Rock Challenge organisers will also present the pupils from Turriff Academy with a gold-framed award to mark ten years of involvement from the school.
Last night, Be Your Best vice-chairman Mervyn Bishop MBE said: "'I am looking forward and proud to be involved in the Rock Challenge 2016 UK Tour, this being my 20th year.
"Year after year, I continue to be astounded by the young people who take part and fill the stage with creativity, drama, colour and sometimes literally a hundred of them performing at their very best.
"Over the years, I have worked with and supported many youth programmes, and I still believe this is the very best.
"It empowers teams of young people to be their best, without the need for artificial stimulants, alcohol or tobacco."
Mr Bishop added that the event is character-building for youngsters, and gives competitors "an experience they will never forget".