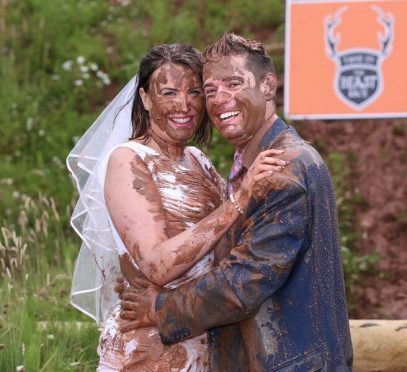 A north-east bride-to-be is getting in shape for her big day by taking part in one of the region's most gruelling endurance events.
Sarah Fulton and her fiance Steve Ormston will take part in the Prime Four Beast Race at Knockburn Sports Loch, near Banchory, in September.
The 10km assault course event, which is in its fifth year, raises funds for official charity Chest, Heart and Stroke Scotland (CHS).
Miss Fulton, who has an extreme fitness routine devised for her wedding, said: "We are getting married in May next year, and have always wanted to try out the Prime Four Beast Race.
"What better motivation and goal than to add in a huge personal fitness challenge."
This year's race will offer even more challenges for people to overcome, with 30 new obstacles in total including barbed-wire barriers, bogs and 12ft high walls.
Jono Buckland, director at organisers FireTrail Event, said: "Everyone has a different motivation to get down and dirty with the Prime Four Best Race, and it's great that Sarah and her fiance have chosen our event to get themselves into shape for their wedding.
"We wish them all the best for the future."
Fife Hyland, of Drum Property Group, developers of Prime Four, added: "It is such a fantastic event, and we are proud of our affiliation with one of the fastest growing events in Scotland."