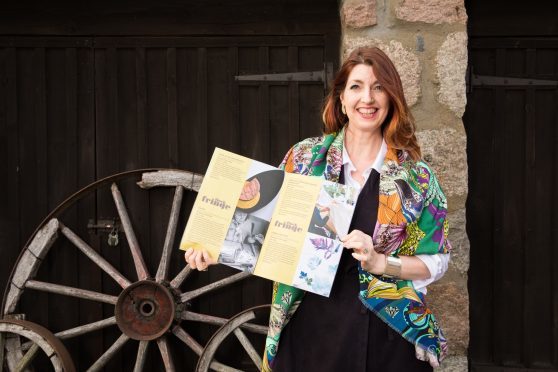 The Flock is back – and it has got a new look.
A festival that showcases the north-east's creativity will be taking place next month marking the fourth year of the event.
In a brand new format for this year, the Flock festival at the Barn in Banchory is branching out into a fringe-style event featuring the opening of some maker's studios for the first time.
Dubbed an "artisan extravaganza", Barn director Lorraine Grant said the two-day design fair will feature dozens of "hand-picked" contemporary designers and crafters from across the region. She said:
"This is the first time we have extended the event into a festival format working with local creative partners, incorporating activity at Heckleburn and The Bothy through Flock Fringe, and we can't wait to see the reaction from visitors.
"We are supporting the best makers from the local area and from throughout Scotland; it's hugely important to us to do so and this event is a wonderful celebration of all that is great in the Scottish craft and design scene."
This year's Flock Fringe will also feature a variety of workshops for those who want the hands-on craft experience.
Both the Barn and nearby Flock Fringe sister venues, Heckleburn and The Bothy will showcase a range of designer-led workshops, including fabric painting, paper wreath and origami lampshade making.
Ms Grant said: "The events and workshops running on alongside Flock encapsulate the ethos of The Barn, and the range of events we put on throughout the year."
Textile designer Helen Greensmith, a Gray's School of Art graduate, is returning to Flock to exhibit her designs and host a workshop at this year's event.
She said: "Flock gives me the opportunity to speak to customers directly and tell the stories behind the designs; they can try the scarves on and feel the quality of them. It really helps raise awareness of my work."
The Flock design fair is taking place between Saturday, November 18 and Sunday, November 19. Flock fringe events are taking place throughout November and more details can be found at www.thebarnarts.co.uk/event/flock-fringe