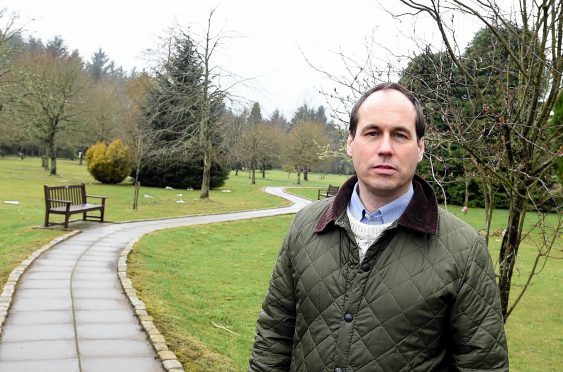 Abuse of children at Aberdeen's Nazareth House was once an "open secret", a local councillor has claimed.
Martin Greig said the city's people knew of the brutality faced by children at the home but failed to act because such actions were "considered normal".
Mr Greig said that while it was "horrific to acknowledge" it was nonetheless true and called upon current and future generations to learn lessons from what took place.
The Scottish Child Abuse Inquiry is investigating allegations against the Catholic Sisters of Nazareth order who are accused of a litany of historical child abuse allegations.
Police revealed that officers had received 308 complaints about 194 people associated with institutions run by the order between 1934 and 1984.
In Aberdeen, former residents of the children's homes on Claremont Street have alleged both mental and physical abuse – with one woman saying her head was repeatedly hit off a radiator by a nun.
The investigation into the order is just the first part of the probe – with more hearings expected for other bodies.
It is understood that the city council may have to give evidence and have appointed a programme board to oversee the work needed to be done.
Mr Greig, who is councillor for the Hazlehead, Queens Cross and Countesswells ward that includes the former home on Claremont Street, said: "Incidents of cruelty and abuse in children's homes were open secrets.
"Individuals have told me of historical examples of physical harm and brutality they witnessed decades ago but did not take farther.
"It is horrific to acknowledge that back then the abuse inflicted on vulnerable children was often considered normal.
"The lesson has to be that even large and powerful organisations must be constantly and rigorously scrutinised to check that they are putting the interests and wellbeing of people in their care first."
A city council spokesman said: "ACC has appointed a programme board to oversee the work being undertaken to fully comply with the Inquiry.
"A budget has been set aside to allow for the necessary detailed research and submissions to the inquiry."