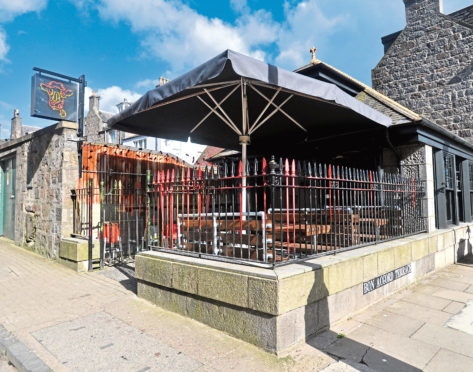 An Aberdeen burger restaurant which previously donated profits to good causes has closed.
The Boozy Cow, which opened on Langstane Place in 2016 after moving from Netherkirkgate close to Broad Street, shut its doors over the weekend.
The venue was owned by restaurant and bar entrepreneur Garreth Wood's Speratus Group, but in February it was bought by Mr Wood's brother Nic Wood. However, it is understood the Langstane Place building will reopen under a new name.
Also included in the deal of a large chunk of Garreth's Speratus Group was the rest of the Scotland-wide Boozy Cow chain's outlets in Edinburgh, Dundee and Stirling, as well as Aberdeen's Nox and Paramount venues and the Auld Hundred pub in Edinburgh.
While it was operated by Garreth's Speratus Group, the Boozy Cow restaurants donated to local charities, including The Archie Foundation, the official charity of the Royal Aberdeen Children's Hospital, north-east children's charity Charlie House and the homelessness organisation Aberdeen Cyrenians.
Founded in 2015, the Boozy Cow chain raised more than £500,000 for charity in its first two years.
When the new owners Signature Pub Group were asked earlier this year if they would commit to the philanthropic ideals of the Boozy Cow, a spokesman said it was too early to "commit".
He said in February: "Signature is a business designed to generate profit to allow us to reinvest in our iconic venues and support the Scottish economy by being an employer of over 600 people.
"As with any new acquisition, we will take time to understand Boozy Cow, the business, its market, cost base and potential profit before committing to a charitable programme.
"By way of a final payment, Garreth Wood has committed to a further £200,000 to the associated charities that Speratus has supported over the years through its philanthropy."
Nic and Garreth Wood are the sons of oil and gas doyen Sir Ian Wood.
The manager of Aberdeen's Boozy Cow declined to comment.