A north-east band's song which mocks President Trump has gone viral.
Hoodoo Zephyr, whose members are from the city and Aberdeenshire area, has taken the traditional Scots comedy song Donald Where's Your Troosers, changed the lyrics, and renamed it Donald Medley.
The song, which also borrows its melody from the song Drunken Sailor and other folk songs, references a number of the scandals and the controversies the president has faced since he first ran for office.
These include some of his comments about immigrants, Mexicans, muslims and women.
The lyrics also touch on the Trump International Links at Menie Estate, Balmedie.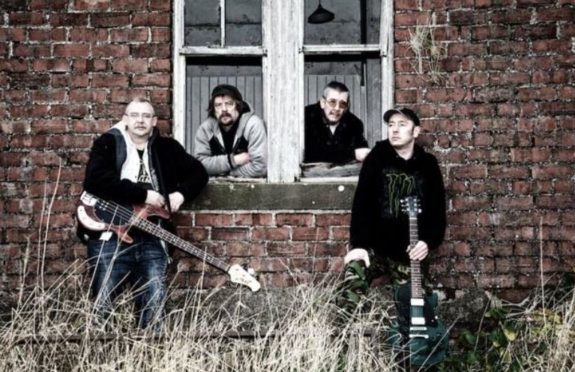 More than 20,000 people from all over the world have now viewed the video online and it has been shared from as far afield as the United States and New Zealand.
Vocalist Harry Scratch, who has the stage name Freak, wrote the lyrics and said he had an interest in the billionaire for a number of years.
He said: "He's just the gift that keeps on giving, I have been interested in him for a quite a long time and then when the golf course happened at Balmedie that really grew.
"And then he becomes president of the USA and that was just too much.
"I've always liked writing funny songs and he just lends himself to them."
The four-piece, which has been playing together for 20 years, has already played the song live once and said it proved a huge hit with the crowd.
And Mr Scratch said that they would even consider playing it live for the man himself when he visits Scotland this week.
"Everyone seems to like it, it's been a bit of a shock really," the singer added.
"It would be hard to turn him down, wouldn't it? Though I'm sure if he hears it we're not going to be on his invite list."
For more information about the band's album and live dates, visit www.hoodoozephyr.com